If you are a part of an agent team, you can add pages to your Team Library for all other team members to access. This will allow you to easily share content with your team and avoid duplicating work within your team.
Adding Pages to Your Team Library
1. From your Present Homepage, select My Library from the top right.

2. Select the three dots next to the page you'd like to add to your team's library and select "Copy to Team Library".

3. Select Home in the top right to navigate back to the Present Homepage.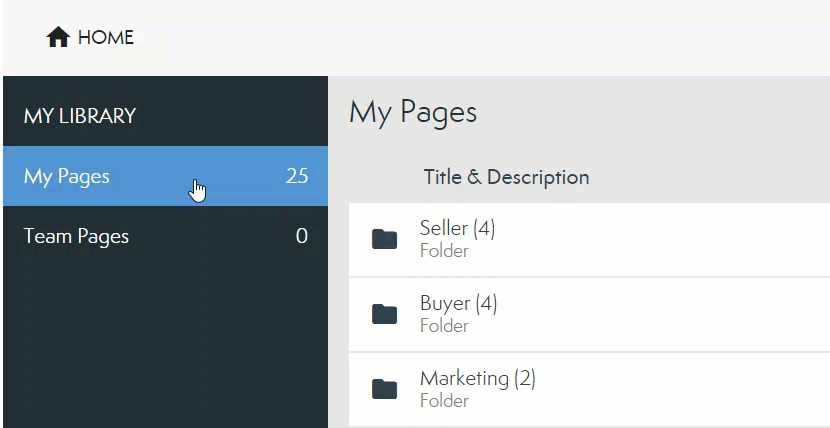 You and your team can access these pages at any time by selecting My Library from the Present Homepage and navigating to the Team Pages folder.