Adding pages from your library to your presentation is a great way for you to manage what is or isn't displayed to your client. You can add pages you personally created or uploaded, or you can use the pages your brokerage or office has created so your presentation has everything you need to help your client make the right decision.
Adding Pages from Your Library
1. From the Pages tab in your presentation, select Add Page then select, Add from Library.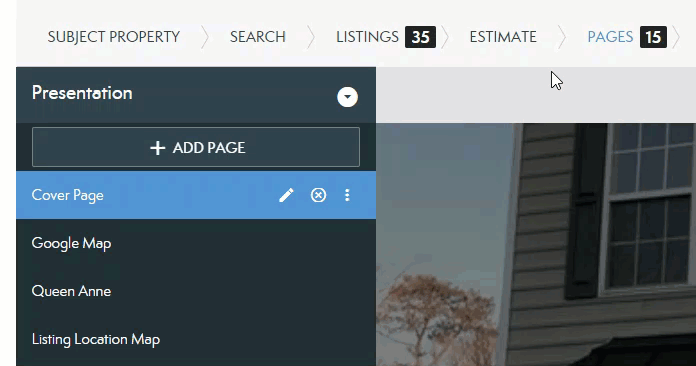 NOTE: When on the homepage of Present, you will see My Library in the upper-right of the homepage:
This is where you can create and add custom pages that can be used and accessed for any presentation under Add from Library. 
2. Find the page(s), you would like to include in your presentation using the page folders on the left. Once you have found the page or pages, you would like to include in your presentation, click Add on the right. This will add the page to your presentation.

3. After you have added all desired pages, select the Pages tab to return to your presentation's pages.

4. To re-order the pages, simply click and drag the page to the desired location.