In MoxiEngage you can email a contact directly from their contact card so you can quickly and easily communicate to them without leaving Engage.
Note: Engage is not equipped to add images to emails. Check out our Email Campaigns and our Present Email options for more ways to connect with your sphere.
Emailing a Contact from the Contact Card
1. From the Contact Card, select Profile (see below).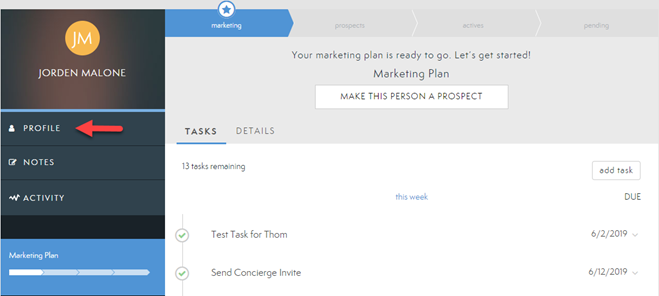 2. Select the Mail icon next to the address you wish to send an email to (see below).

3. Enter your message then select Send to send your email (see below).