Question:
Why are contacts showing in my email but not displaying in MoxiEngage?
Situation:
You have contacts in your Sync Email, but they are not pushing to MoxiEngage.
Answer:
MoxiEngage will pull contacts within the main contact folder of your email. Any contacts not in this folder, will not sync. If you have contacts that are in your email, but you don't see them in Engage, check to make sure you have your contacts in the correct folder.
The main contact folder in an email is usually called Your Contacts or Contacts and is the default folder on your account. Check out the guide below to see where the main contact folder is for your email provider.
Microsoft Exchange: Google Mail: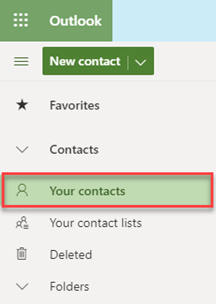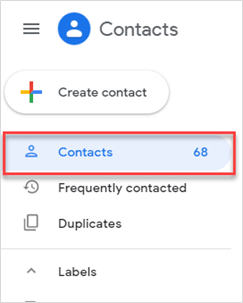 If your contacts are in this folder and still not displaying in MoxiEngage, the next step is to check in your Engage account's removed contact section on the My People Screen.
See article for how to restore contacts: Restoring People in MoxiEngage
If the contacts are not in Manage Removed, please contact Support@MoxiWorks.com and our support team will be happy to assist.