Question:
How do I change the date on my presentation cover page?
Situation:
You have a presentation that you are working on, but you don't want it to reflect today's date on the cover page.
Answer:
1. Navigate to the Pages tab.

2. Select the Pencil Icon on the Cover Page.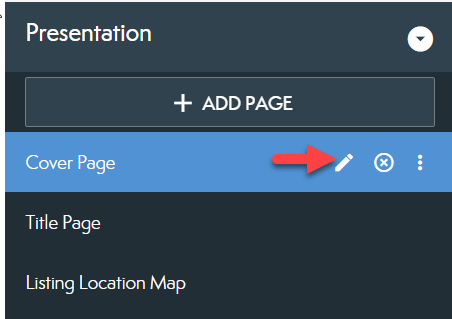 3. Under Date, select Custom from the options.

4. Enter the desired date.

5. Select the X to save changes.