When setting goals, it can be helpful to see what your past goals were so you can create the right goal for you. You can access your previous Engage GCI Goals at any time so you can keep yourself on track to continue growing your business.
Note: If you are new to Engage, you will not have past goals to view, only the previous year of closed transactions will be available.
Accessing Previous GCI Goals
1. From your Engage Dashboard, select Goals (see below).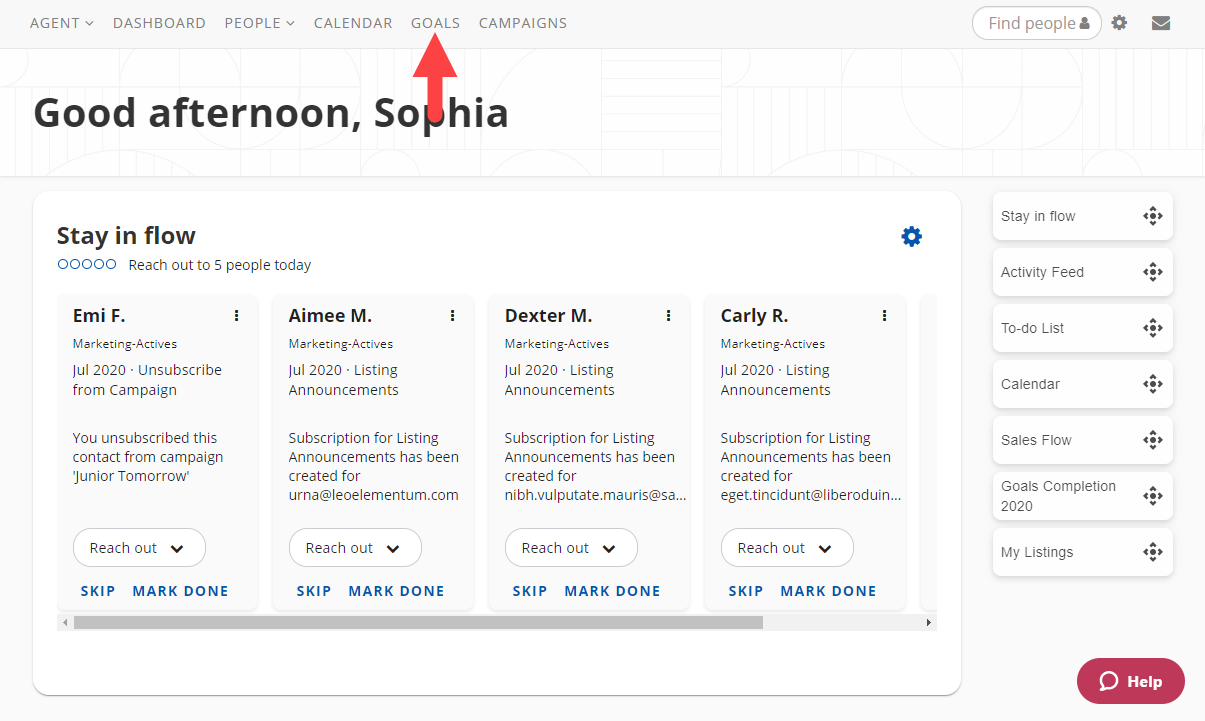 2. Select the Gear icon in the top right and choose GCI Goal from the drop-down (see below).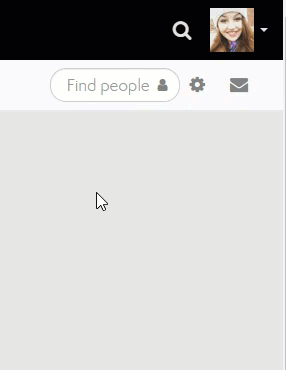 3. Choose which past goal you would like to see if there is more than one and select View (see below).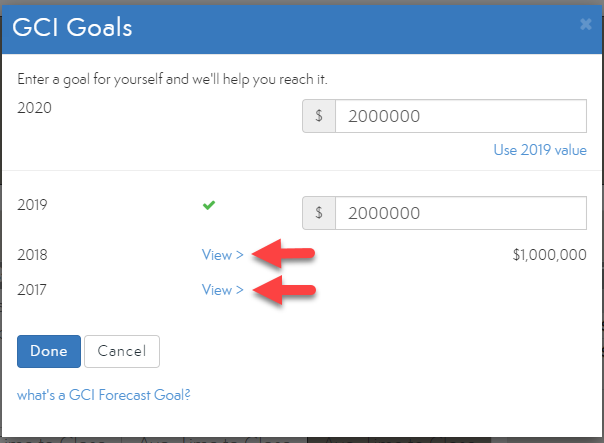 4. You will be taken to a new page that reflects the GCI Goal from your chosen year. On the top of the page, you will see a note stating that you are viewing the goals for a previous year.
5. To navigate back to your current goal, select the Link in Go back to your (current year) goal (see below).