Question:
How do I limit the number of listing images in the print version of my presentation?
Situation:
You are preparing your presentation to print but you don't want to print out all the images for your comparable listings.
Answer:
You can choose to edit the number of images the PDF print version displays on the Listing Overview page. This will allow you to avoid having multiple pages of images for a single listing and cut down on the printing size and cost.
1. From the Pages tab, select the Listing Overview.

2. Select the Pencil Icon to edit the page settings.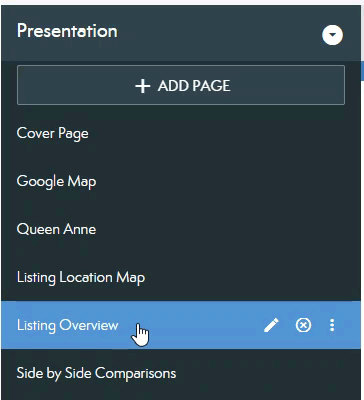 3. Use the Slider Bar to choose how many images you would like to display for each of your comparable listings.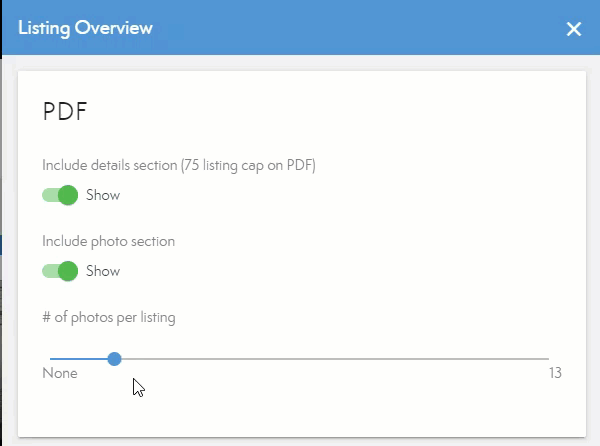 Note: 12 images fit on a single page.
4. If you do not want to include any additional comparable photos, use the Toggle Switch to exclude the photo section for your comparables.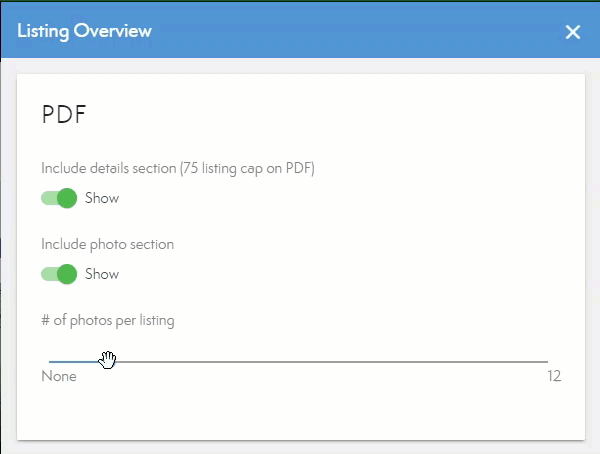 5. Once you have made your adjustments, click the X in the top right to save your changes.