Question:
How can I add my client's information to a transaction in the GCI Goal section in MoxiEngage?
Situation:
You can see a transaction in your GCI Goal, but you do not see your client's name against the transaction. This will happen when the transaction automatically came in from the MLS and was not tracked in MoxiEngage on your client's profile, but it is easy to fix!
Answer:
Adding the transaction to the appreciate client's profile card as an MLS Transaction and close the transaction in MoxiEngage as shown below.
1. From the My People page, select the client's profile card you wish to add a transaction to.

2. Select Make This Person a Prospect.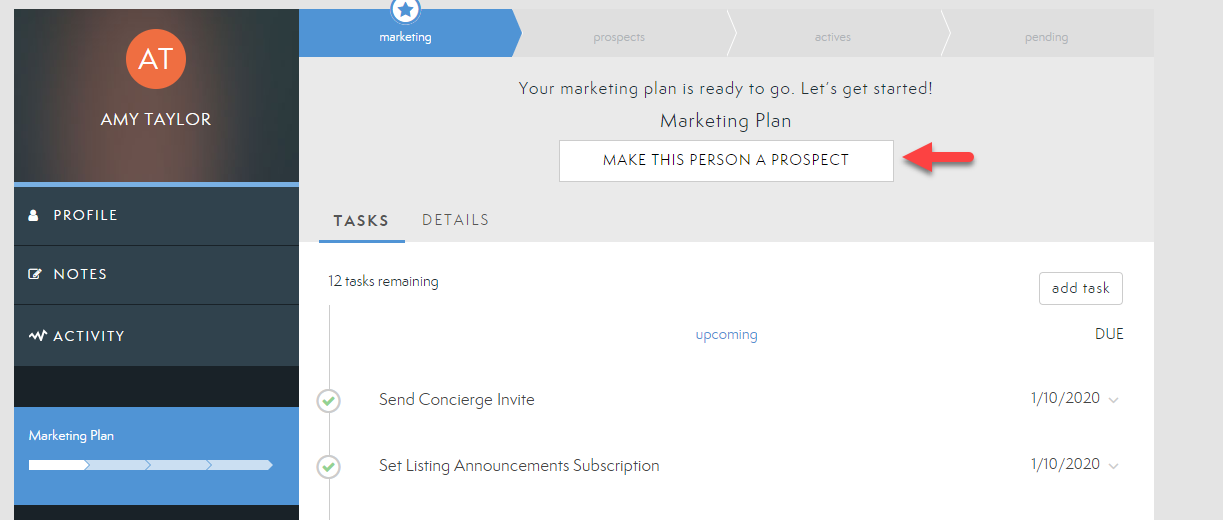 If you are prompted to make the contact a Client or Non-Client, choose Client and then choose either "Make Seller Prospect" or "Make Buyer Prospect", depending on the type of transaction you are adding.
3. Enter the Transaction Details such as transaction type, MLS number, and commission rate.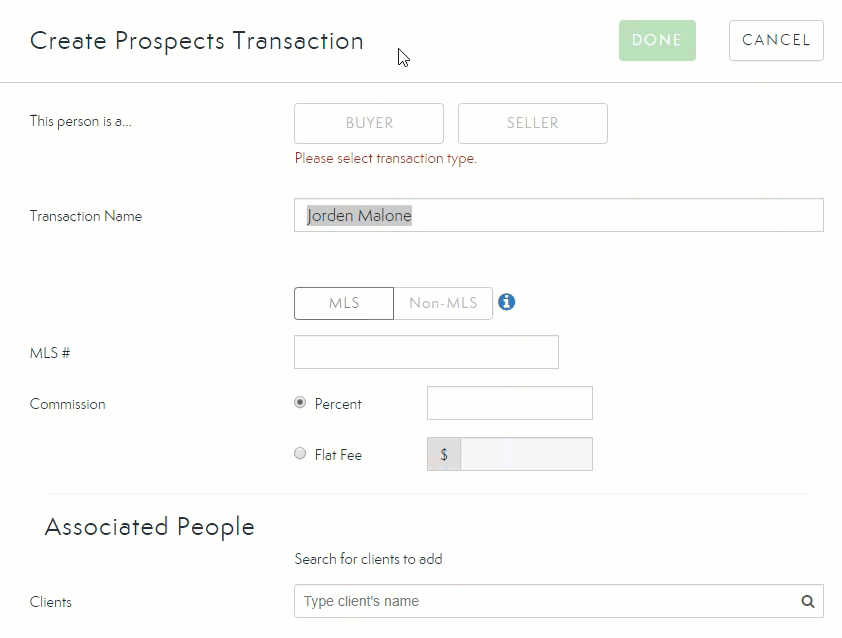 4. Select Done to save your transaction details.

5. Once the transaction has been saved if you don't need to take any other actions for the transaction, click on the Pending Section.
6. A pop up will appear asking for an Estimated Close Date. Enter in the current date as the Estimated Close Data and then select Yes to confirm you would like to continue.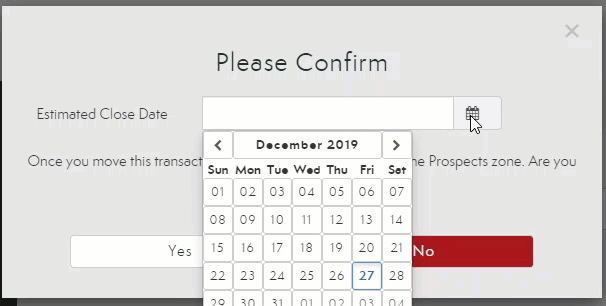 The Estimated Close Date can not be set to a date in the past so it will need to be set to today's date or to a date in the future. This has no effect on the MLS close date.
7. Select Close Transaction.

8. A pop up will appear asking if you would like to send a Just Sold Announcement to your sphere if you haven't already. Select your option as desired.

9. Once you have chosen if you would like to send a Just Sold Announcements, you will be asked to confirm closing your transaction. Select Continue to close the transaction.

You will now see your MLS transaction connect with your client in your GCI Goals section.