You can add a single person to more than one group to easily manage your sphere and communicate with them.
Adding an Individual to Groups from Contact Card
1. From the client's contact card, choose Add to Group on the bottom left toolbar.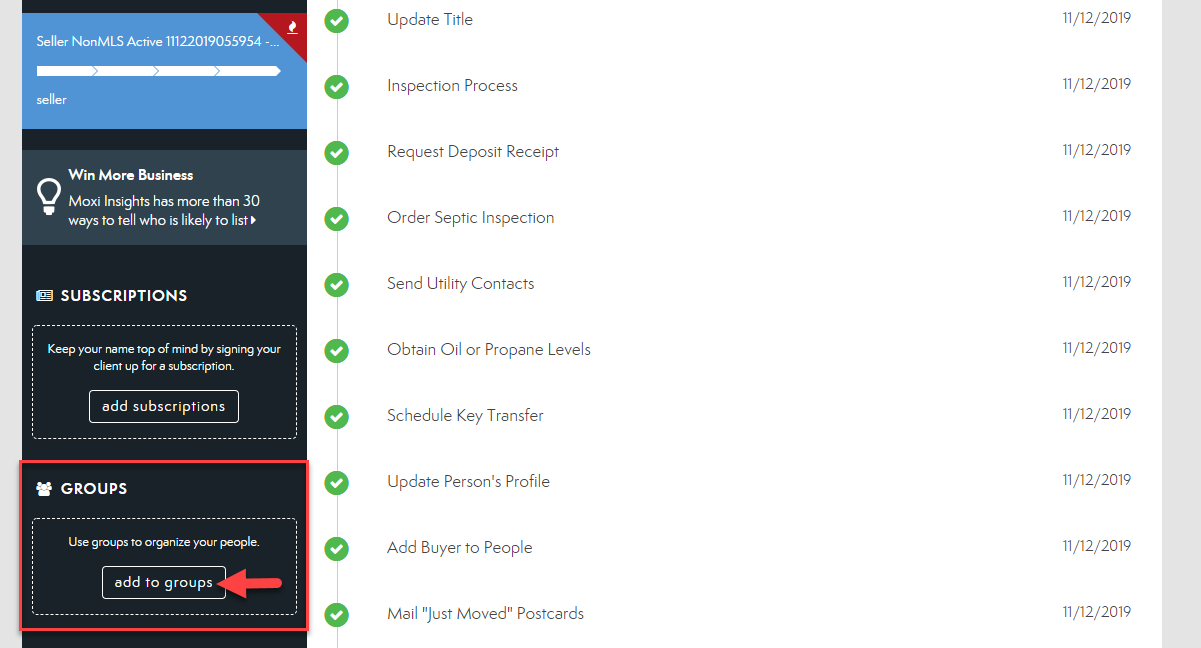 2. Select the group(s) in which you would like this person to be included by selecting the Plus Icon.
3. Once you have chosen all desired groups, select Done.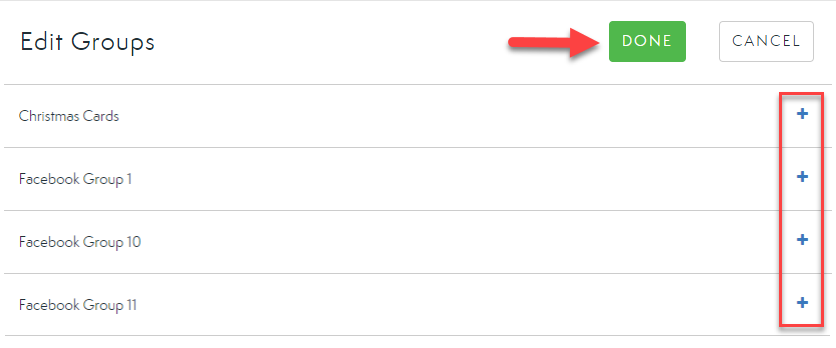 Adding an individual to Groups from the My People Screen
1. From the My People Screen, choose the contact you wish to add to a group by selecting the checkbox next to their name.

2. Select Add To.

3. Select Groups.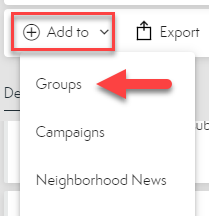 4. Choose all groups you wish to add the contact to using the checkboxes.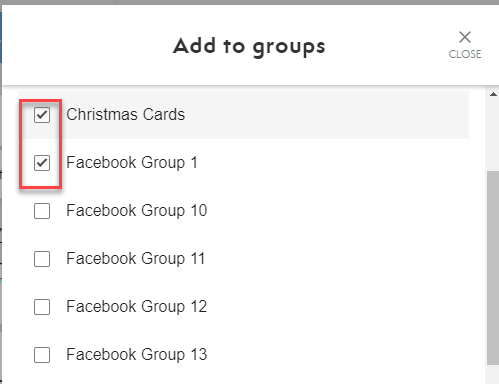 5. Select Done at the bottom of the screen when finished.