Creating mailing labels just got easier! Moxi Engage exports only the necessary fields to easily create mailing labels for any program you choose! Just export the CSV file and copy it into Word or other mailing label programs (like Avery.com). You can export your entire list of people, a group you have defined, or a selection that you choose!
Exporting Mailing Labels
1. From the Engage Dashboard, select People from the top navigation menu then select My People from the drop-down (see below).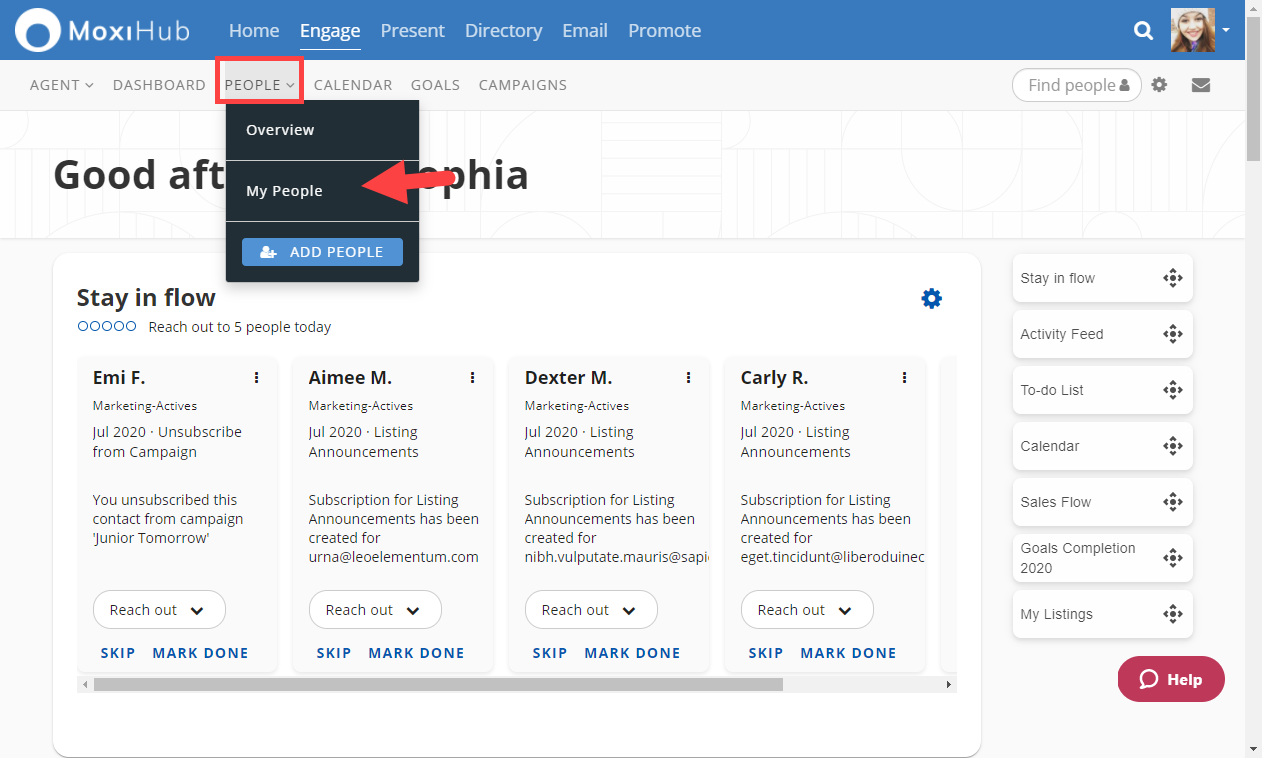 2. This brings you to the My People screen where you can sort using Filters and select all desired contacts for your mailing labels. You can also use the Select All button to have all contacts included or choose the checkboxes next to individual names (see below).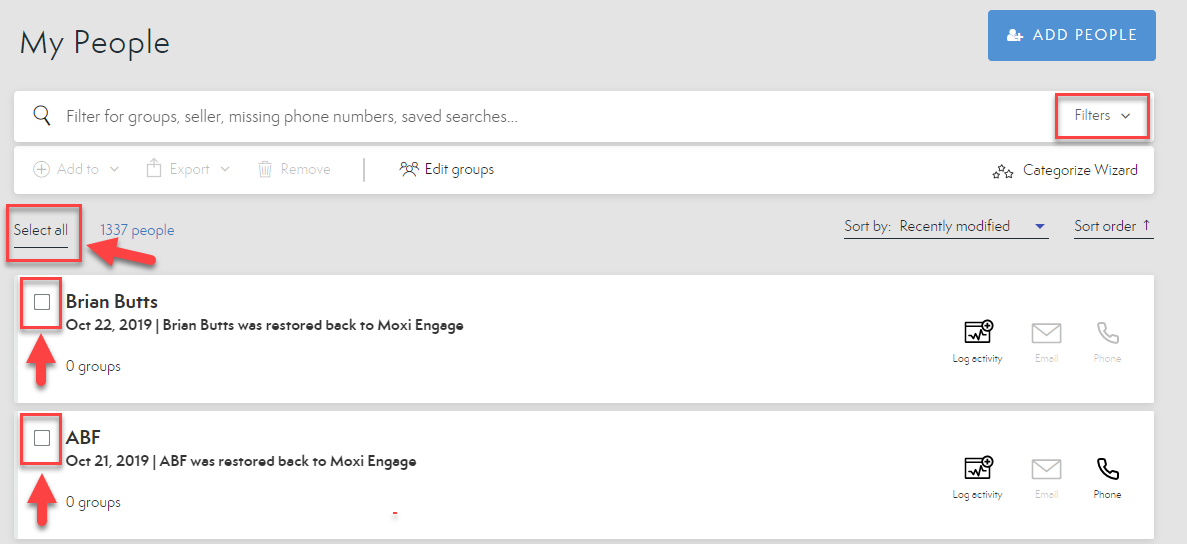 3. Once all desired contacts are selected, select Export (see below).

4. Select Mailing Labels (see below).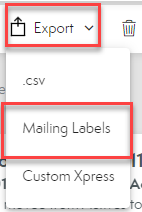 5. The export will begin, and the form will download for your use.