Sometimes we need to delete or deactivate transactions.

Tip: We recommend deactivating a transaction rather than deleting it. Deactivated transactions are closed, but remain as a record on the contact card. Deleted transactions are difficult to restore and require help from MoxiWorks Support.
View the video to see how to Delete or Deactivate your transactions in MoxiEngage!
Delete or Deactivate a Transaction
To Delete or Deactivate a transaction:
1. Open the Contact Card of the client where the transaction was added.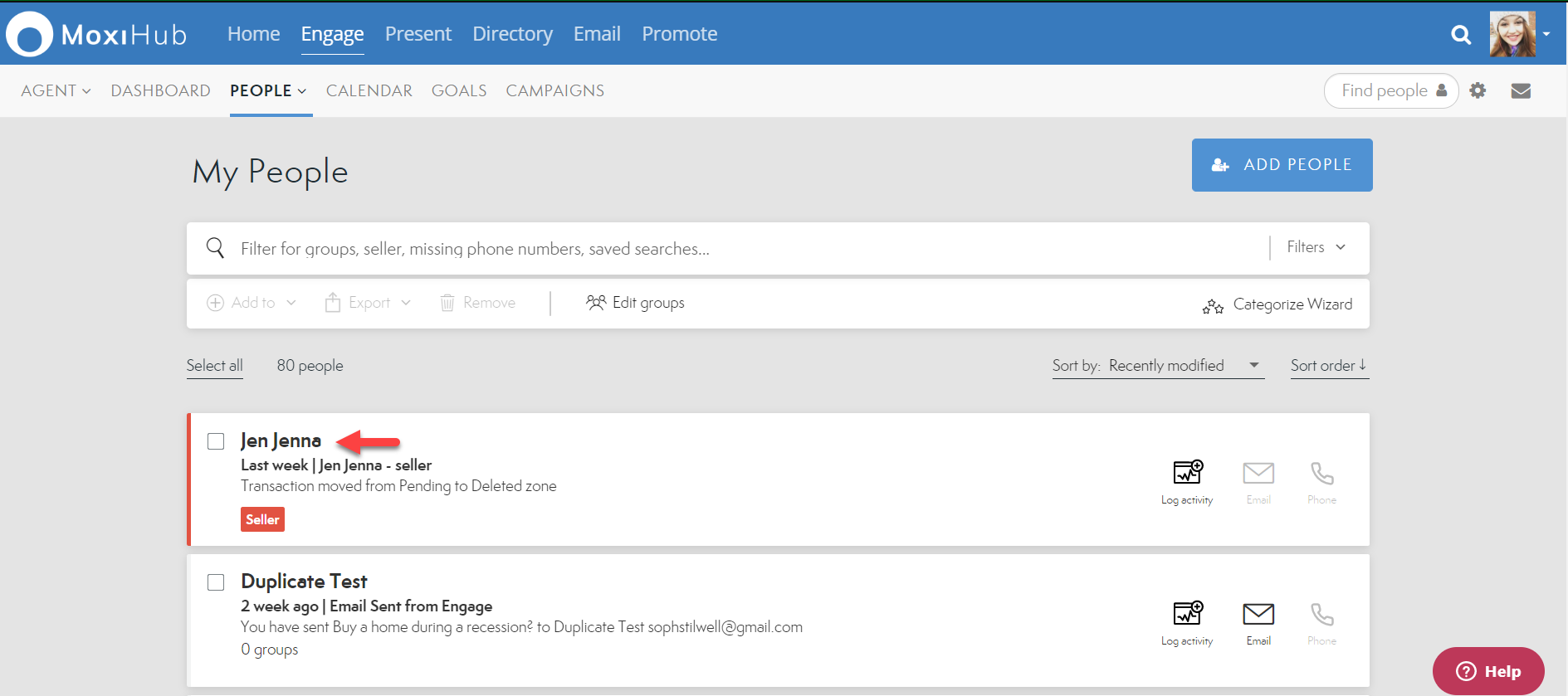 2. Select the transaction to delete or deactivate.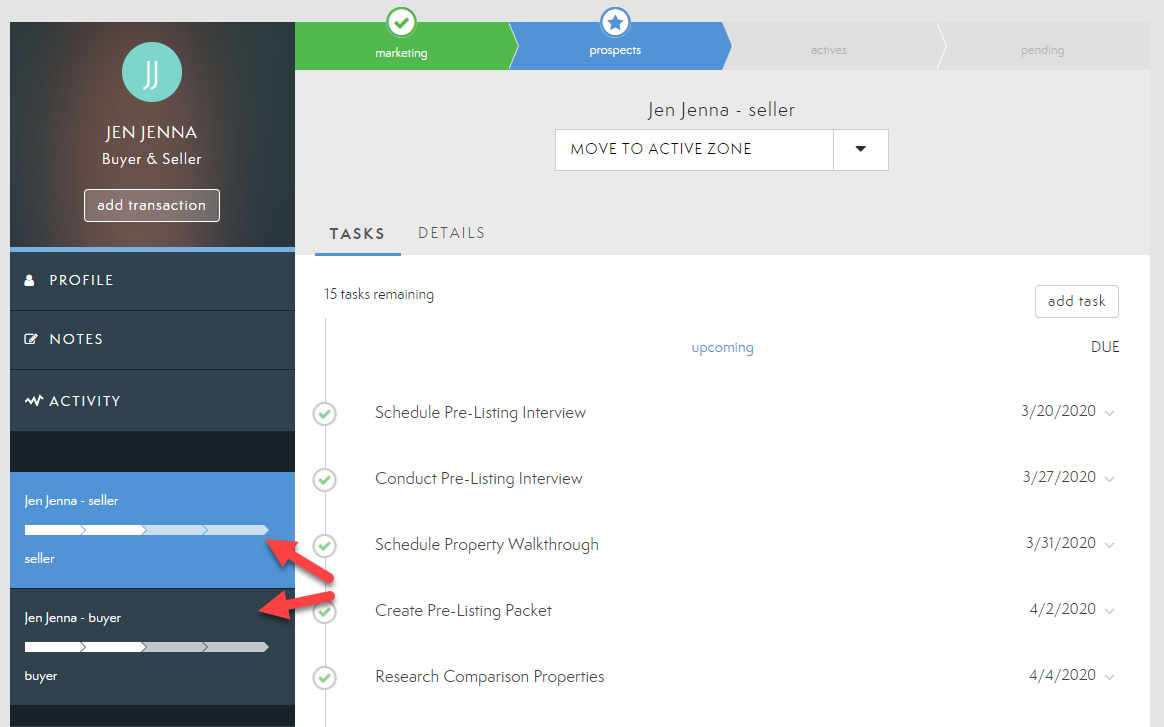 3. Select the drop-down arrow in the center of the screen to access the Delete or Deactivate option.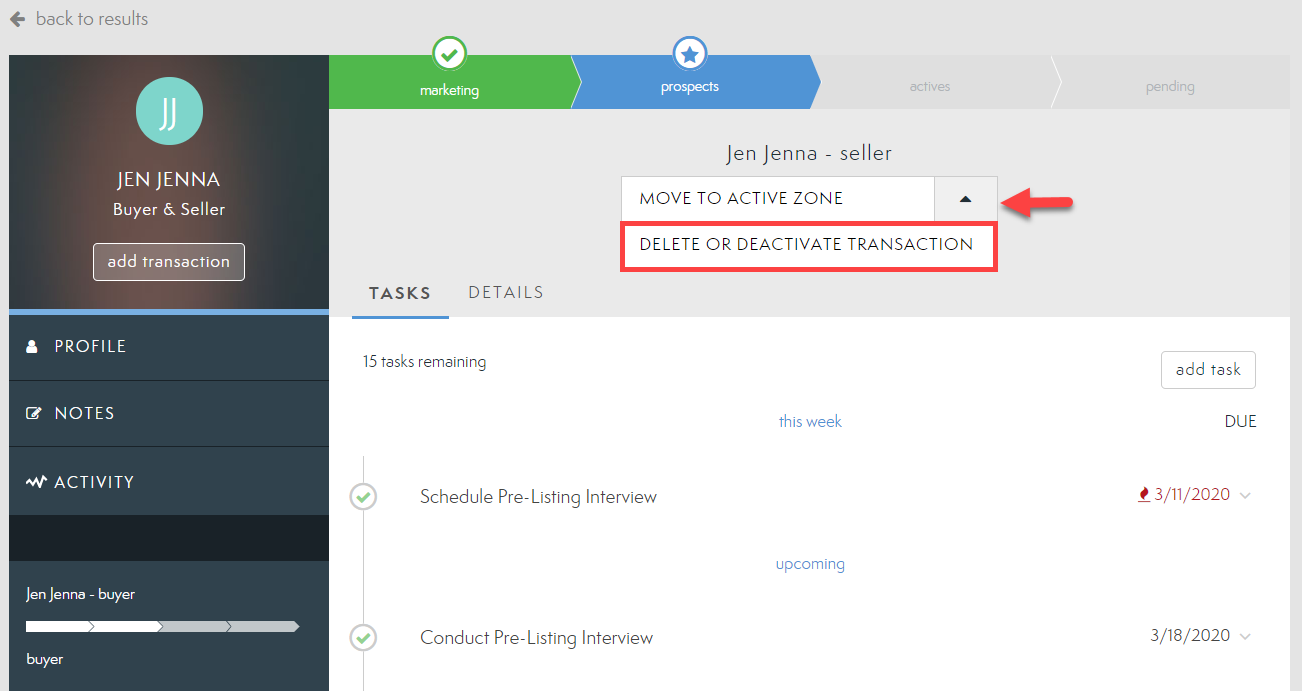 From the Details tab, select the Delete or Deactivate button in the top right.
4. Choose if you wish to Delete or Deactivate the transaction.
Delete a Transaction: Permanently removes all records of the transaction from the contact card.
Deactivate a Transaction: Closes the transaction but keeps a record of it on the contact card. This is the recommended option.

If you are deleting the transaction, confirm your changes.