The Buyer Tour presentation type lets you select the properties your client can view with you or on their own.  Buyer Tours provides directions via Google Maps to each property and lets your client add their own rating and reviews both of you can see.  To provide the additional feature of leaving a review, you will need to email this presentation type to your client.
Emailing your presentation
Send your presentations by email to a single person or a group of people.  You can send your presentation while editing or from the main home screen of MoxiPresent.
To send while editing your presentation, select Send in the top right of the screen

Add the email address to the To line, include your subject line, and add a message before selecting Send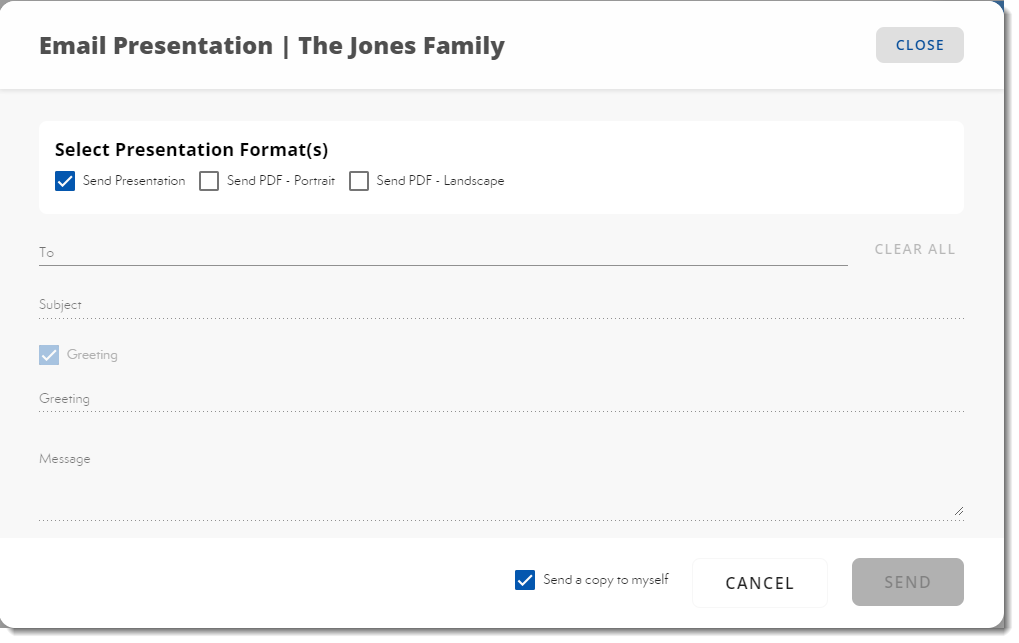 Tip: You can send both the Web Presentation and the PDF presentation at the same time by selecting Send Presentation and Send PDF - Portrait or Landscape

Tip: Users who also have MoxiEnage can begin typing a person's name or group name in the To field and select a contact from their MoxiEngage CRM list of people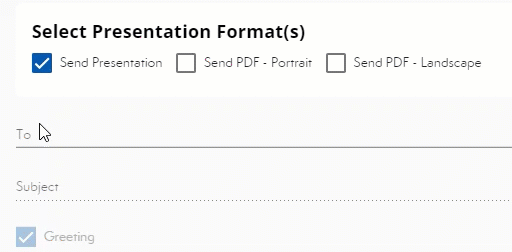 To send an email from the main home screen of Present, select the three dots menu on your presentation and then select Email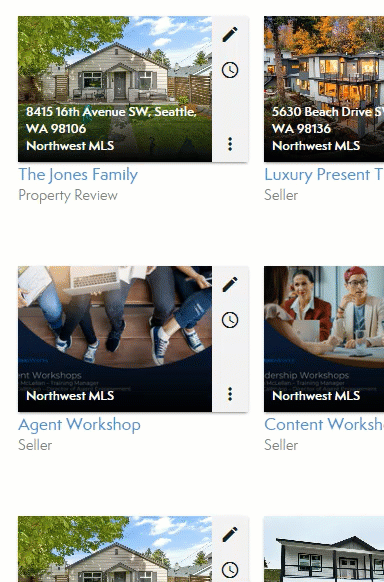 Your Buyer Tour
Your client will receive an email that looks like the one below!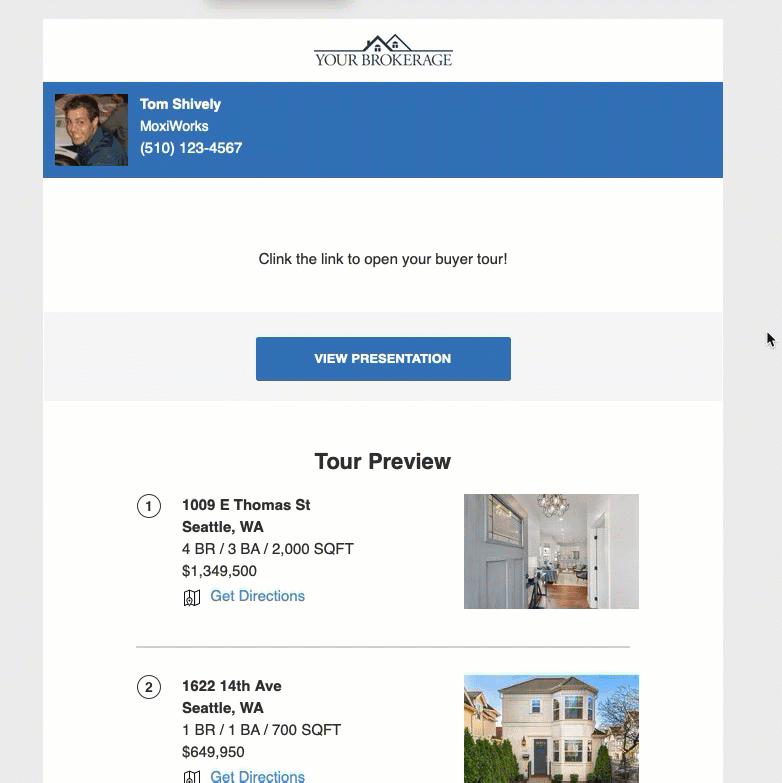 Once they open their presentation, your client can select any listing by tapping or clicking on a listing image.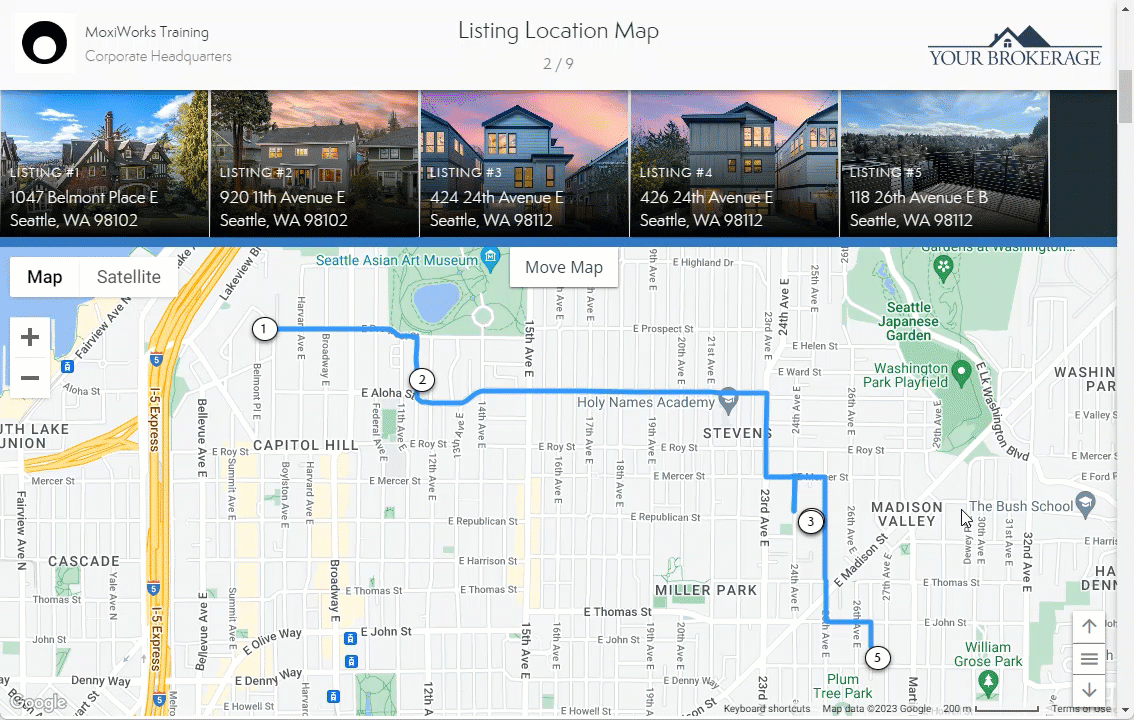 They can select the Directions link to open Google Maps for directions to the property.

To add a Review or Rating, they will be prompted to enter their email address. This is to protect you (the agent) from receiving comments from anyone other than your client as you will receive an email notification that a review or rating was added.