Once you have created a campaign, you may want to edit the people in it, or see what is coming up next. You can manage the campaigns you have set up.
Manage a Campaign
1. From your Campaigns Dashboard, find the campaign you would like to manage and select the title (see below).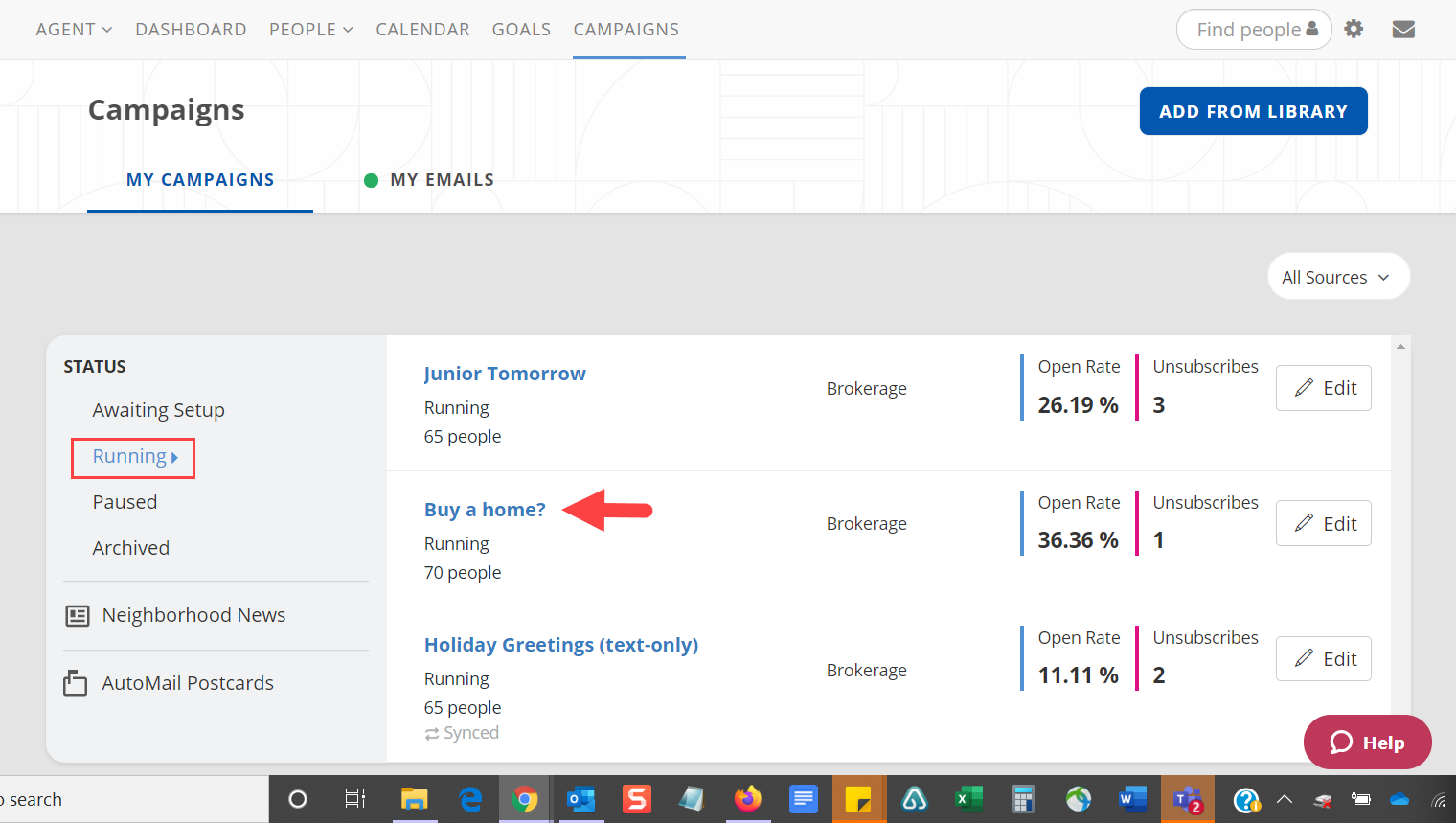 2. To add more people to your campaign, select the Add People button on the right side.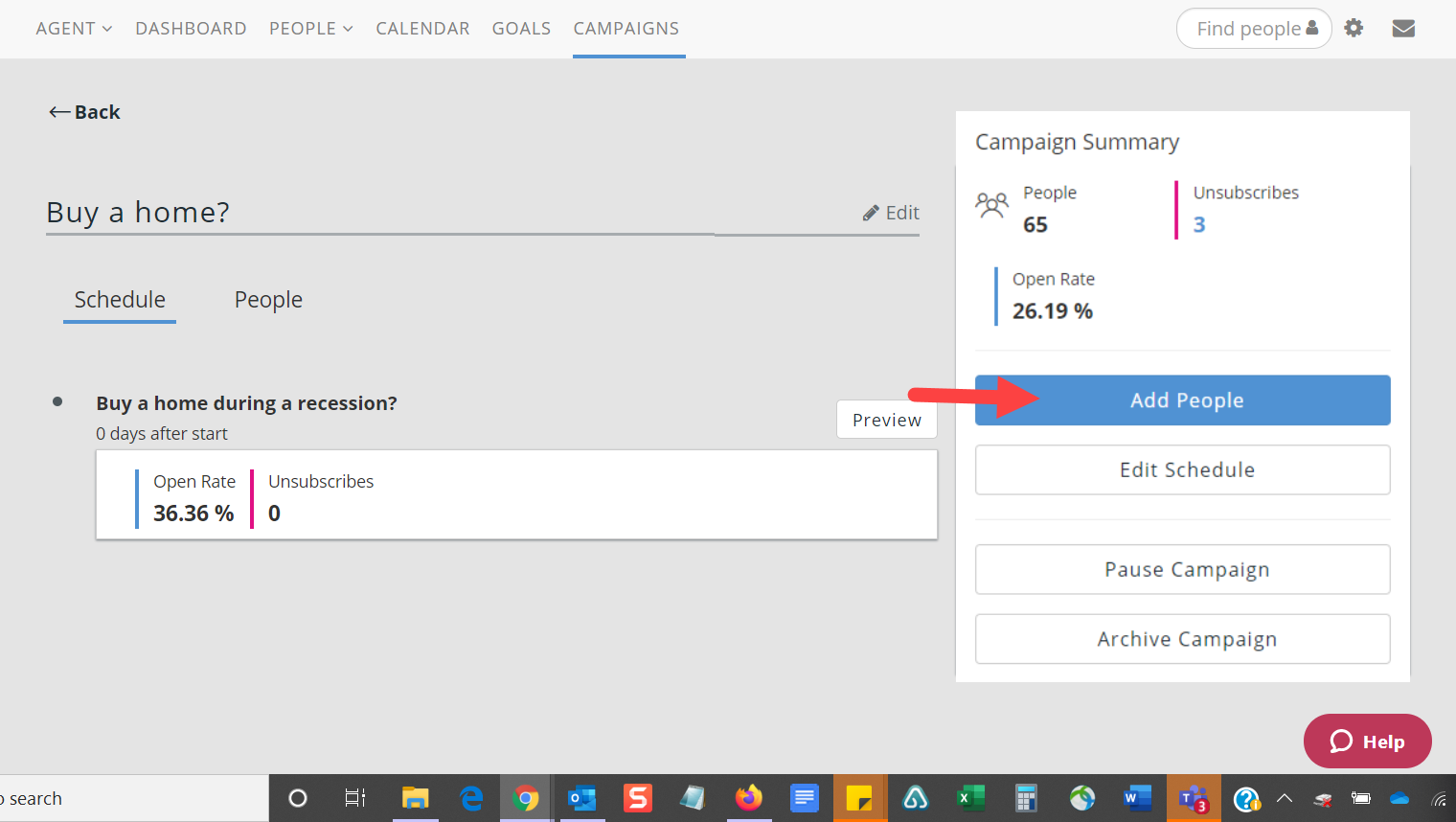 3. To remove anyone from your Campaign, click on People and select the "x" next to their name.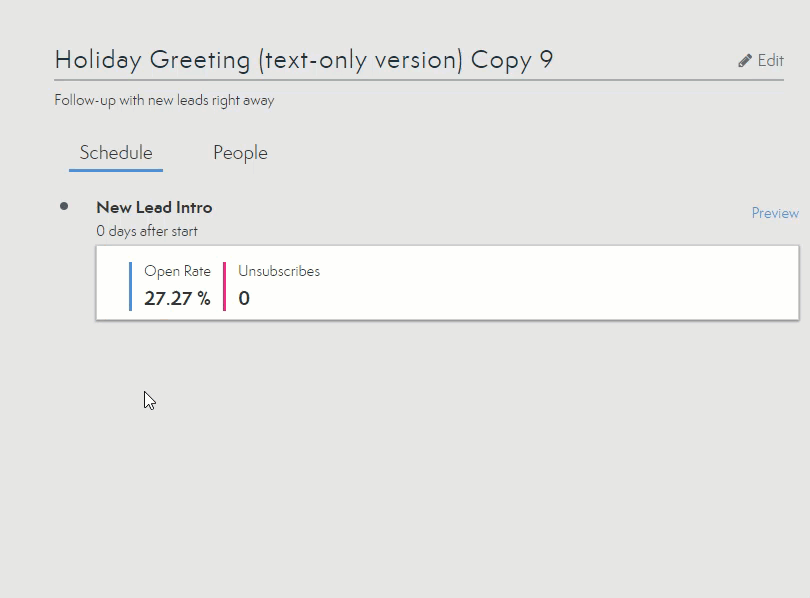 4. To see the schedule of the upcoming emails, select Schedule.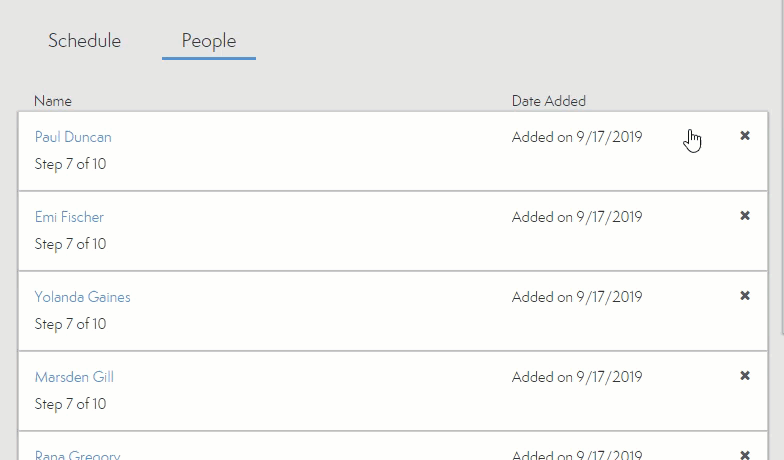 5. To stop the campaign, preventing any further emails from sending out, select Pause Campaign or Archive Campaign (see below).
Pause Campaign: This will pause the campaign for you so you can make any edits or changes you need without worrying about accidentally sending out new emails to your clients.
Archive Campaign: This will stop your campaign and move it to the archived section to get it out of your way. You can also archive paused campaigns you no longer want to run.