Keeping track of your company roster is quick and easy thanks to our reporting tools! You can easily export these files and keep them handy for all your needs. Check out how below!
Generating Roster Reports
From your Roster, select Reports under your Management Tools and select Roster Export (see below).

2. Choose how you want to filter the report or choose no filters (see below).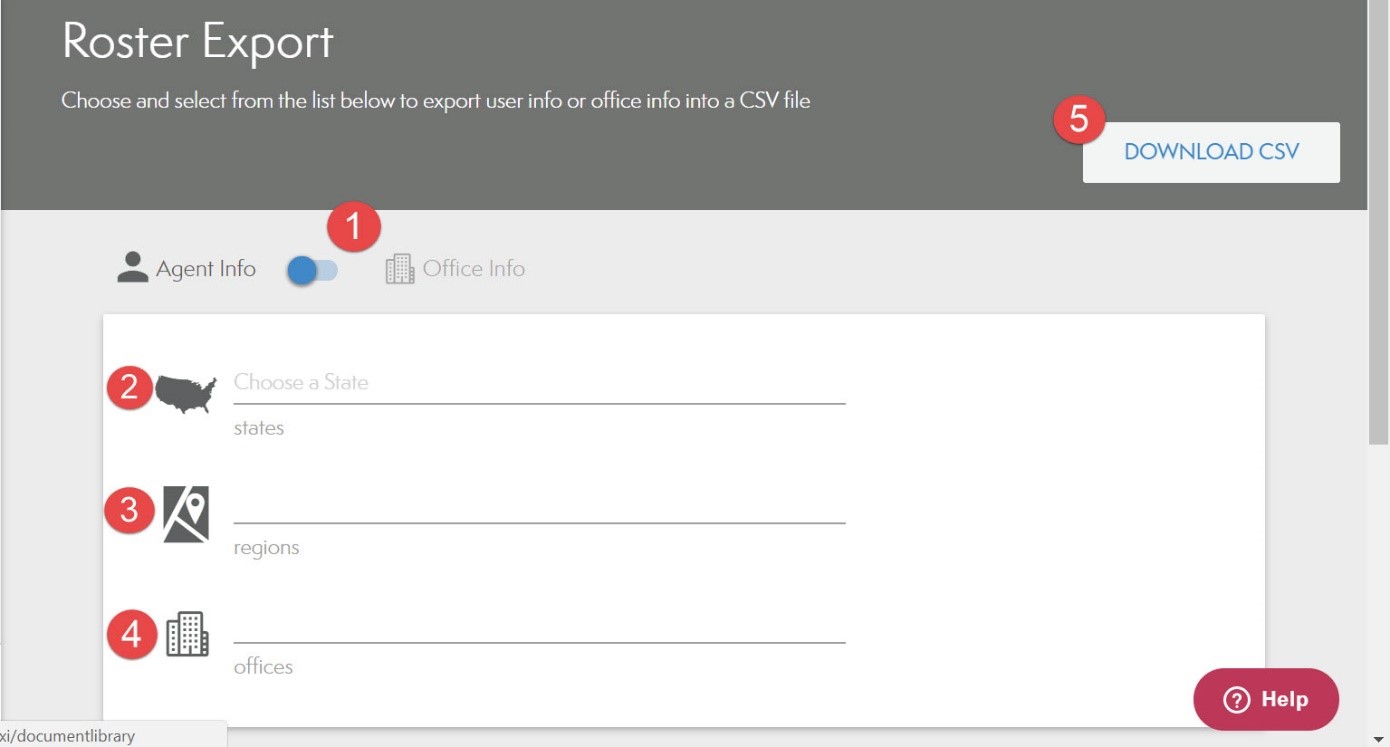 Toggle between getting agent information or office information when exporting the report
Filter your report by State(s)
Filter your report by Region(s)
Filter your report by Office(s) – Or mix and match the three filters
Once you've added the filters you wish, select the "Download CSV" button to download the report to your device
3. View the downloaded CSV file to see things like First and Last Name, Job Title, Role, Legal Office Name, Office Common Name, and more!