Welcome to Moxi Talent. Your Moxi Talent Dashboard is the first place you will visit when you are looking to recruit talent. Keep an eye on your goals, see your daily task list, and keep track of your pipeline right from your dashboard!  Check out a walk-through of the Talent Dashboard below!

Please note:  MoxiTalent is not applicable or is not allowed by all MLS associations.  Please check with your MLS to see if they allow MoxiTalent to use their data for your prospecting for candidates.
Talent Dashboard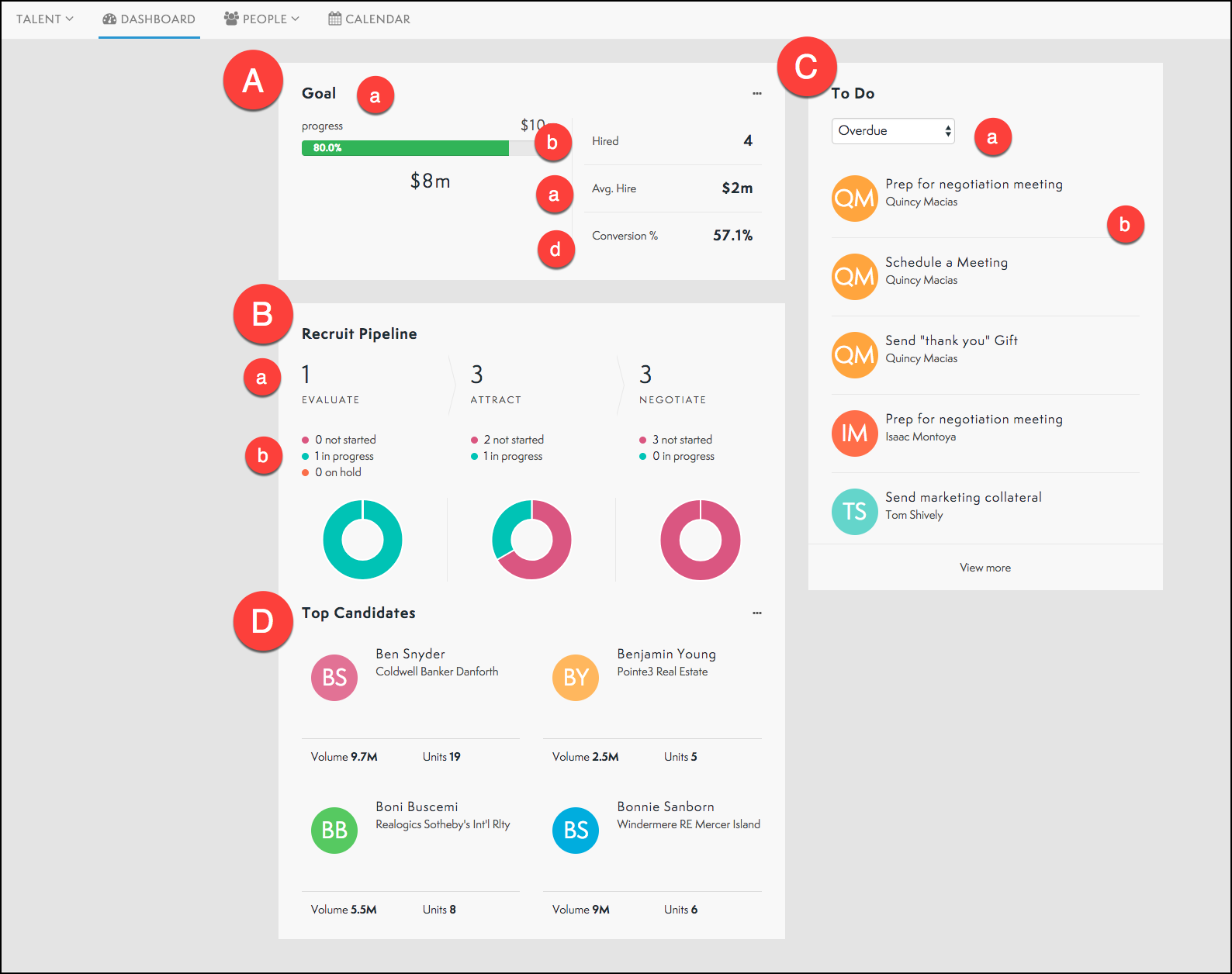 GOAL: This is your Talent Goals section. Here you can track your goals for recruiting talent to your Brokerage!

This is your goals progress bar which shows you how much of your talent goal you have completed so far this year.
Hired: How many people you have hired this year?
Hire: This is the average of the yearly sales your talent will bring in.
Conversion %: The percentage of talent converted into hires!

Recruiting Pipeline: At a glance see how many people you have in each section of the recruiting pipeline.

Pipeline: See how many people are in each section of the sales flow.
Segments: See the progress of the people in each section at a glance.

To Do: Your daily To Do list!

Dropdown: See your To Do list as Today, Tomorrow, and Overdue.
Tasks: Individual tasks on your task list.

Top Candidates: These are the top candidates from your MLS based on the Recruit Profile you set up when you first logged in.