Roster: Templates
In Roster, you can select which template branding defaults on your Presentation.
Choosing a Default Template
From your, Roster Account, Select Templates on the left-hand side. (See Below)

To change the default template, select the open circle to turn it green. (See Below)

     3. Select Save in the right corner. (See Below)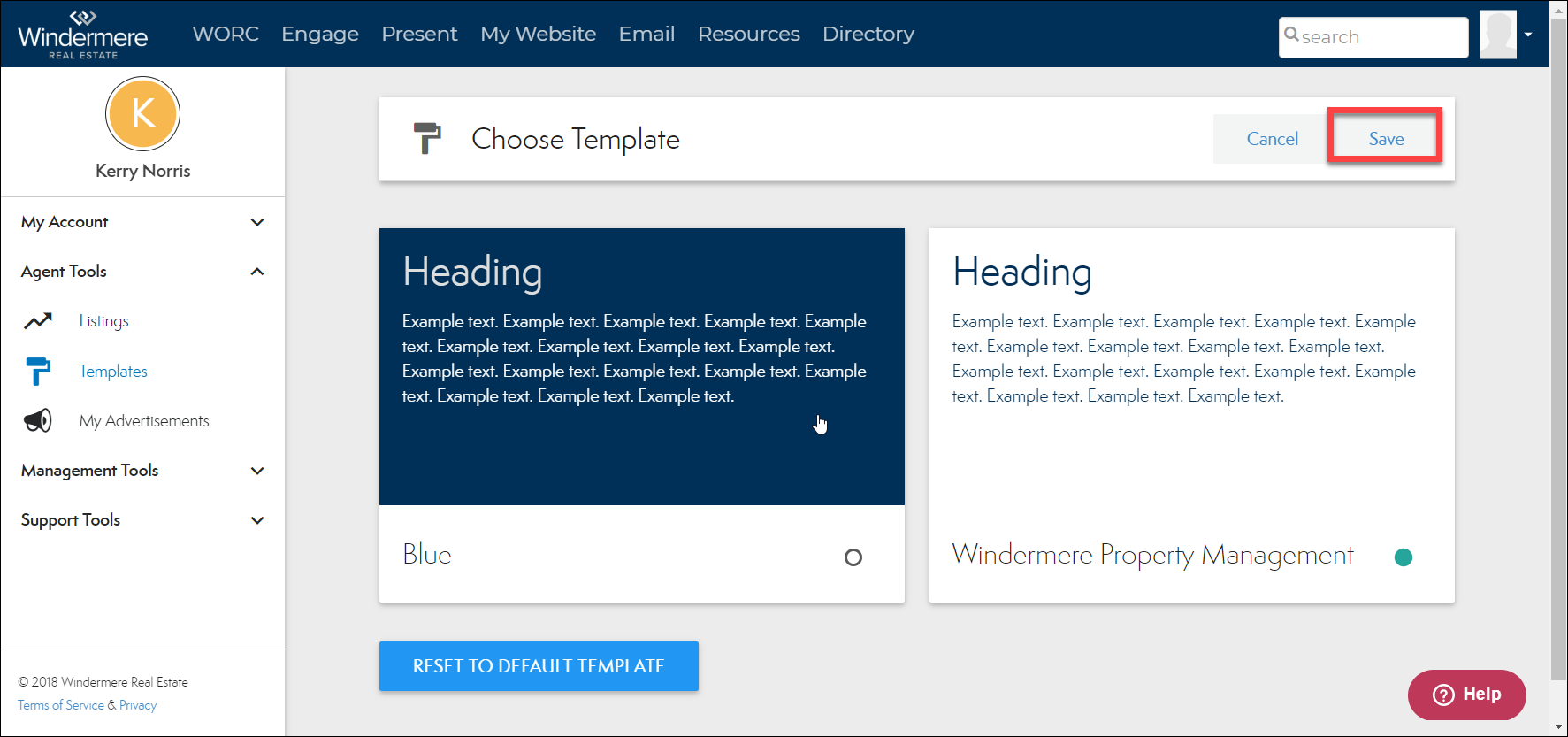 Reset Default Templates
If you would like to reset your branding template back to the Brokerages default template, you can do so in Roster. 
From your, Roster Account, Select Templates on the left-hand side. (See Below)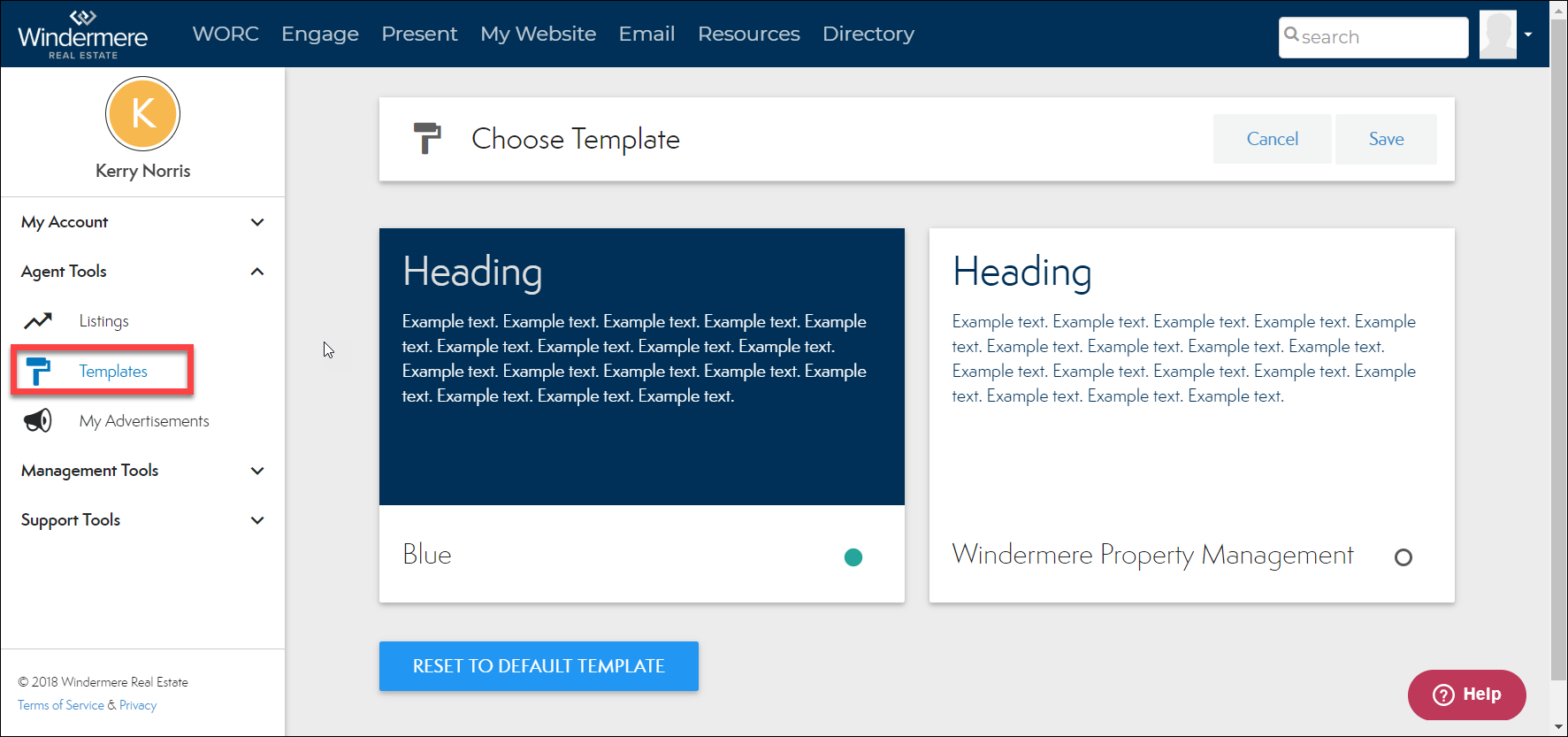 Select Reset to Default Template. (See Below)