All emails sent from MoxiEngage, including Campaigns include your email signature.
Emails sent from the MoxiWorks suite of products will include a signature with your name and contact information.  Depending on your brokerage settings you can choose how this signature will display and if you can include any custom content like photos or additional disclaimers or a link.
To select your signature style, expand the My Account menu and select My Brand

TIP: If you do not see an option to change your signature, this is most often due to your brokerage looking to maintain brand awareness and consistency.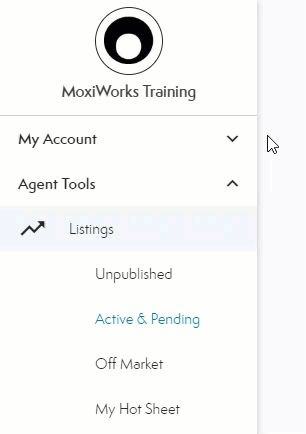 The Basic Signature provides text-based information for both mobile and desktop users.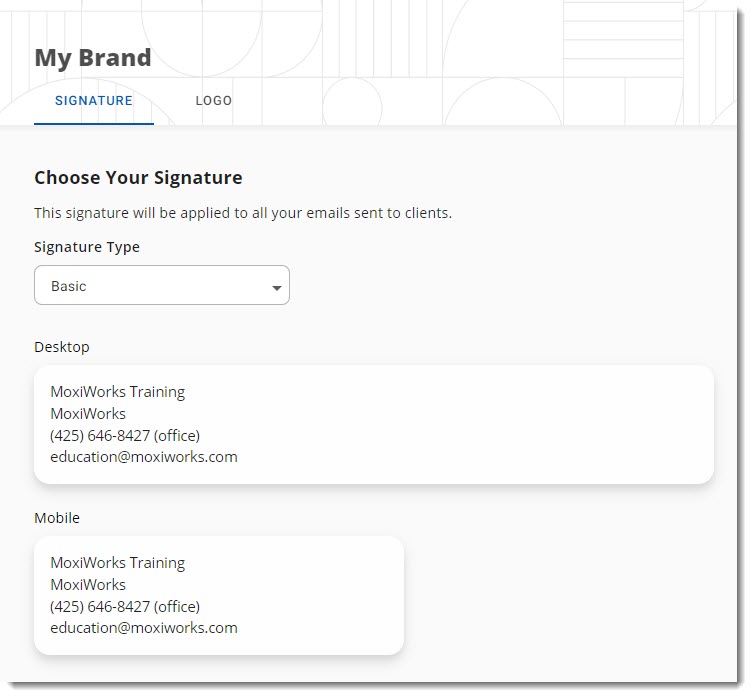 Select the drop-down menu to see available templates or build your own custom signature.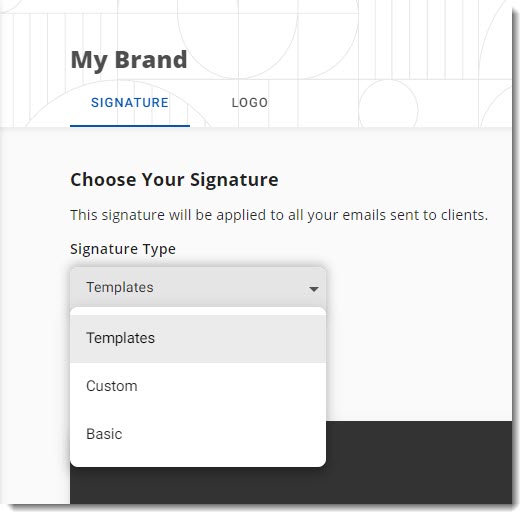 Basic: Provides the MoxiWorks default signature
Templates: Provide you with pre-defined options that are left, right, or center aligned.
Custom: Allows you to create your own custom layout. Please note that all email platforms are different and may not display your signature as expected.