Question: Why can't I add a co-presenter?
Situation: You have created a presentation on your account. You want to add a co-presenter, but when you search for their name, nothing shows up.
Answer: The individual you are trying to add as a co-presenter likely does not have their MLS Agent ID in our system. If there is no MLS Association on their account, they will not show up in your search and will therefore not be able to be added. You can check to see if they have an MLS association by doing the following:
1. Have the agent in question sign into their account.
2. Click the profile photo in the upper right corner.
3. Select My Account.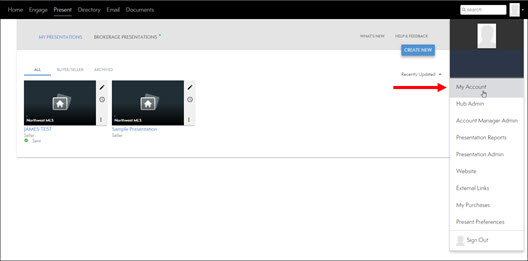 4. From the menu on the left, select MLS. (Note that this will not appear for agents in certain brokerages)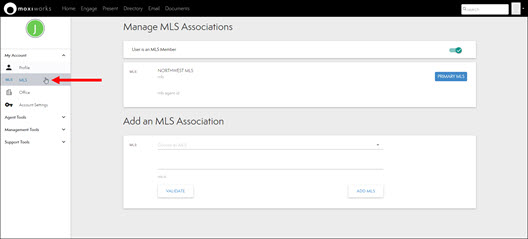 If there is an MLS Association, it will appear here. If there is not, the page will indicate that there is no association. For many of our clients, you can add this here. For some clients, this information is provided to us by the brokerage in a data file and even if you add it here, it might disappear shortly if there is no change made with the original data file.