Adding a photo gallery to one of your existing listings is very simple to do! Customize the kinds of images and videos your listing displays. Add captions and additional comments to your images as well as create different sections within your gallery.
Managing Photos
To add a photo gallery to your listing:
Select My Listings then Active & Pending on the left menu.
Locate the listing you want to add a photo gallery to.
Click the pencil edit icon.
Select Photo Gallery on the top menu.
Click the camera icon to Upload multiple photos. NOTE: You can import images in JPG/JPEG/GIF/PNG format smaller than 10MB in size.
Choose the images you want to include in your photo gallery and upload them.
Once your images load, your photo gallery is created and saved to the listing automatically.

NOTE: The photo gallery automatically saves to the listing, but does not display to the public. To display the photo gallery publicly, you must click the blue Publish button in the top right.
Set Main Image
Set a different main image for your listing by selecting a photo and clicking Swap Main Image.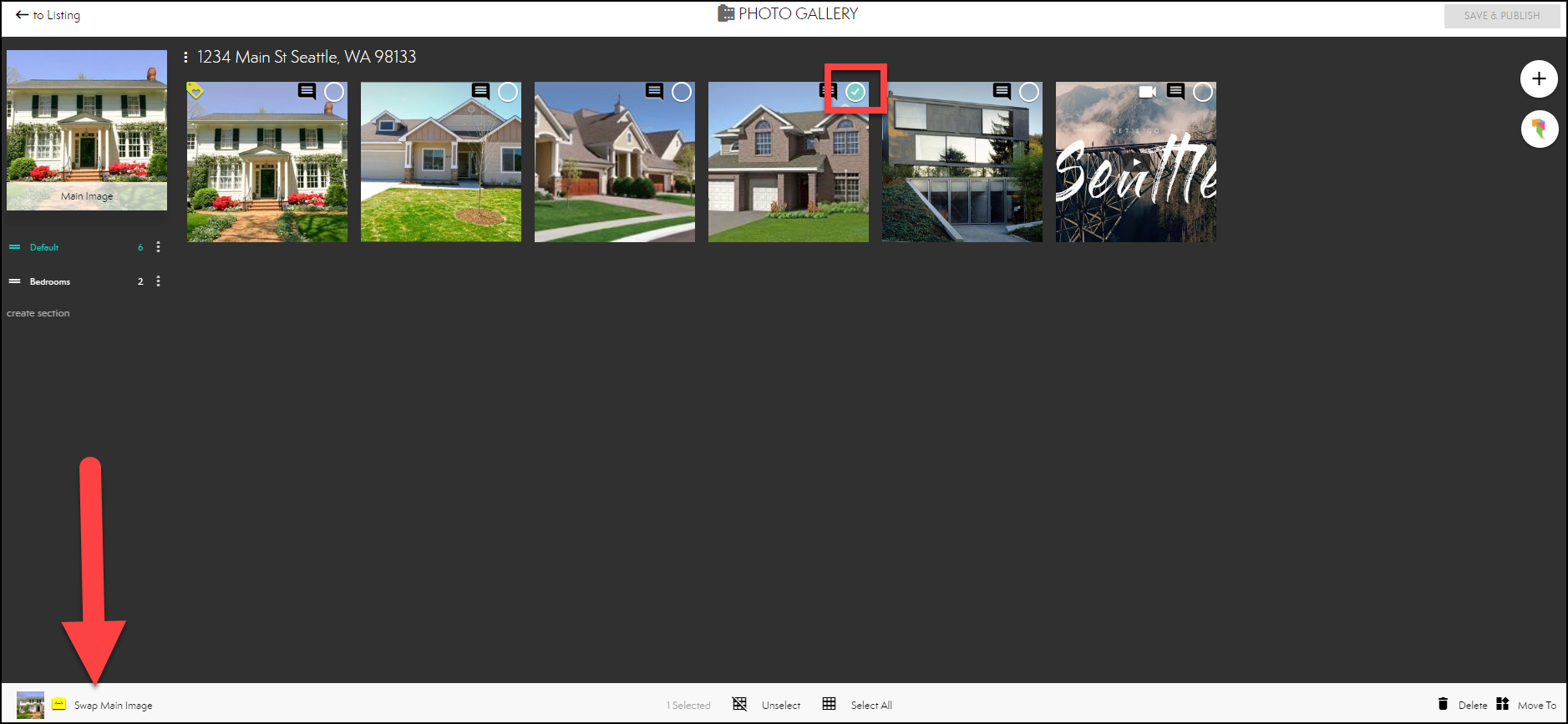 Add Captions
Add a caption for a photo by clicking the photo and adding the comments at the top.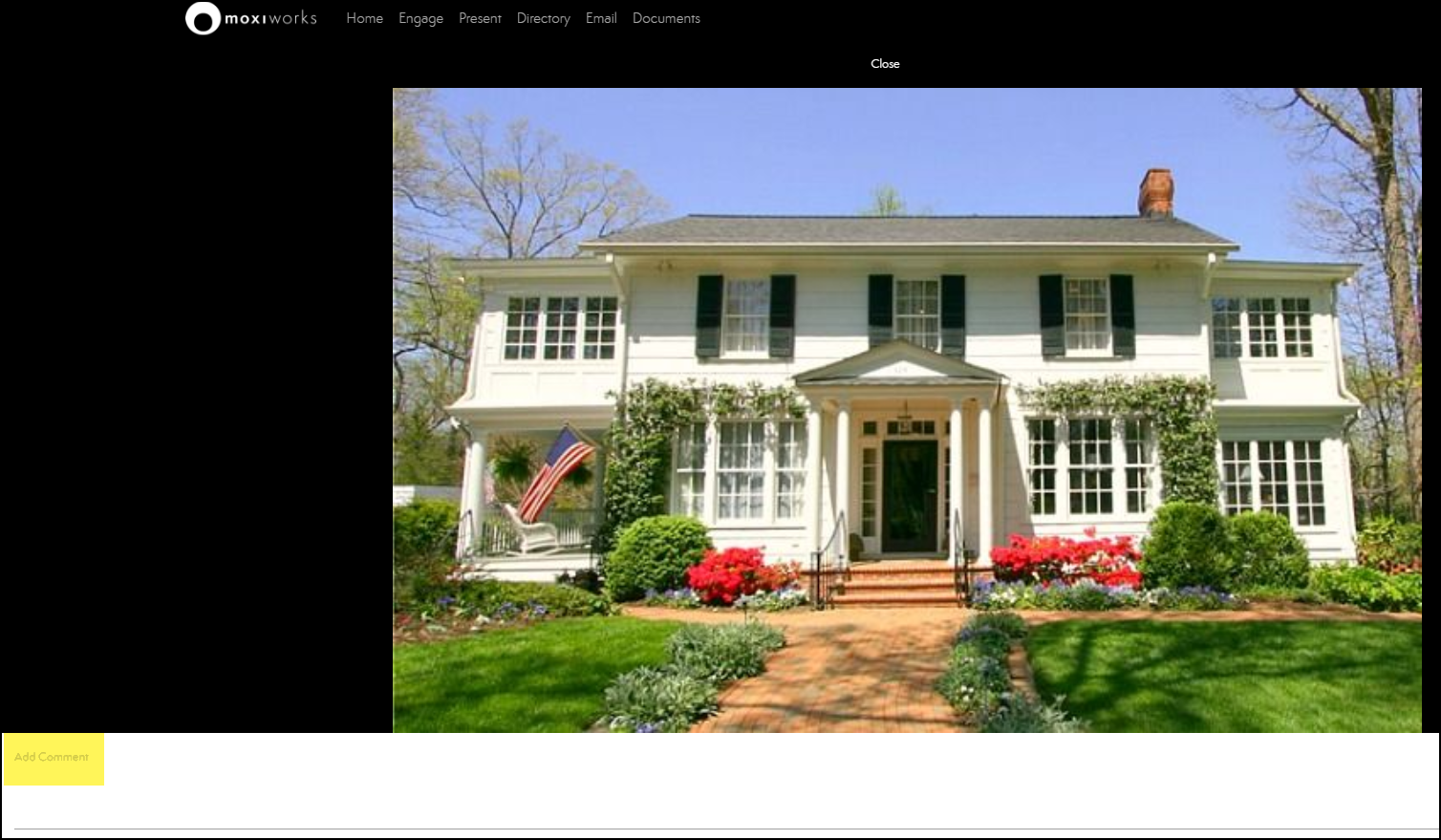 Click the arrow on the top right to add comments to the next photo.
Exit out of editing the photos by clicking the "x" on the top right, above the arrow.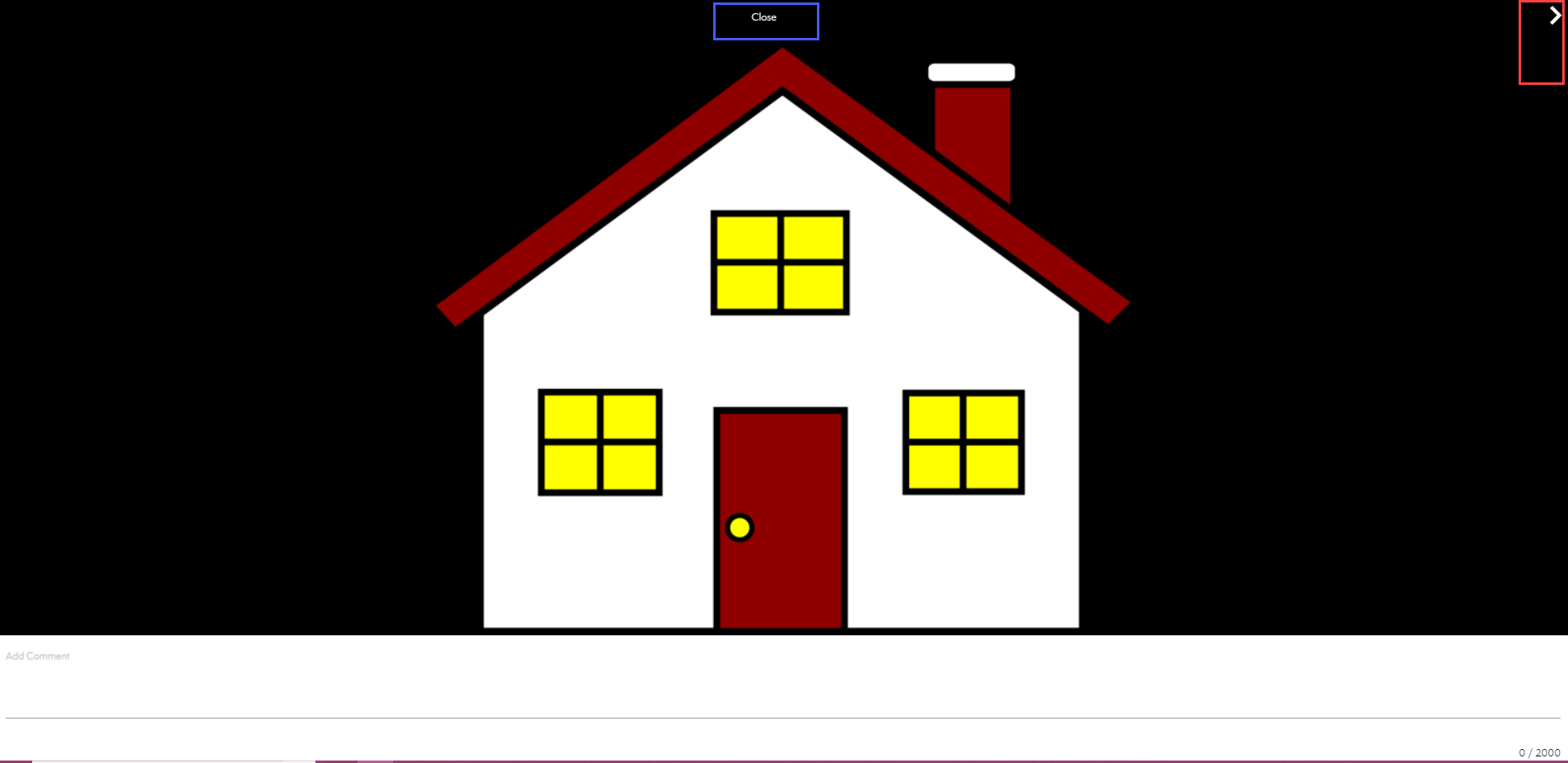 Use Sections
To add a new photo gallery section, click Create Section, and type in your section name.
Note: There is a pre-populated list of commonly used names of sections.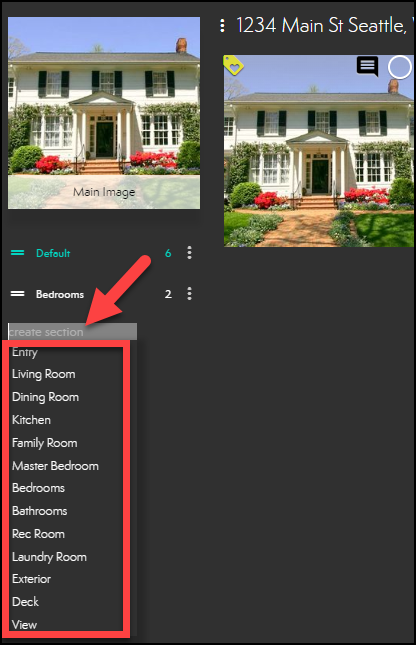 Move content from one section to another section by selecting all of the desired content, clicking Move To, then choosing a section.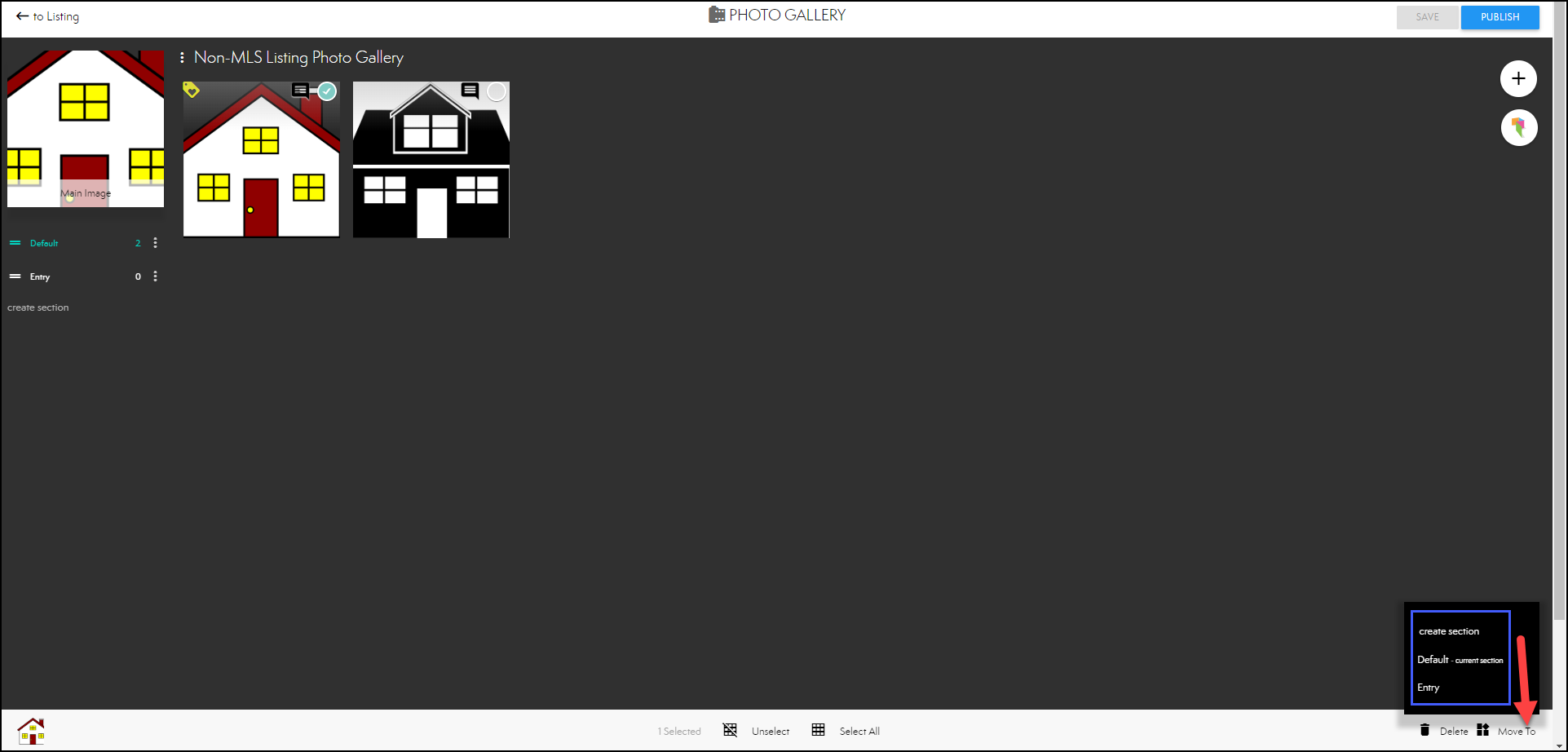 Video in the Gallery
A video can be the first image of your gallery while maintaining the main photo to be displayed in your listings.



Note: When you upload photos to a listing's gallery (under My Listings > Active & Pending) additional photos from the MLS are ignored. This prevents the MLS images from replacing the images you upload.
To start using the images from the MLS again, just delete all the photos you uploaded to your listing (under My Listings > Active & Pending). The images from the MLS will start with the next sync.