You can include Non-MLS rental properties in your Active & Pending listings and even add them to your Hot Sheet! Check out this guide on adding and managing your Non-MLS Rentals.
Adding a Non-MLS Rental Listings
1. From the Person's profile, select My Listings then choose Unpublished on the left (see below).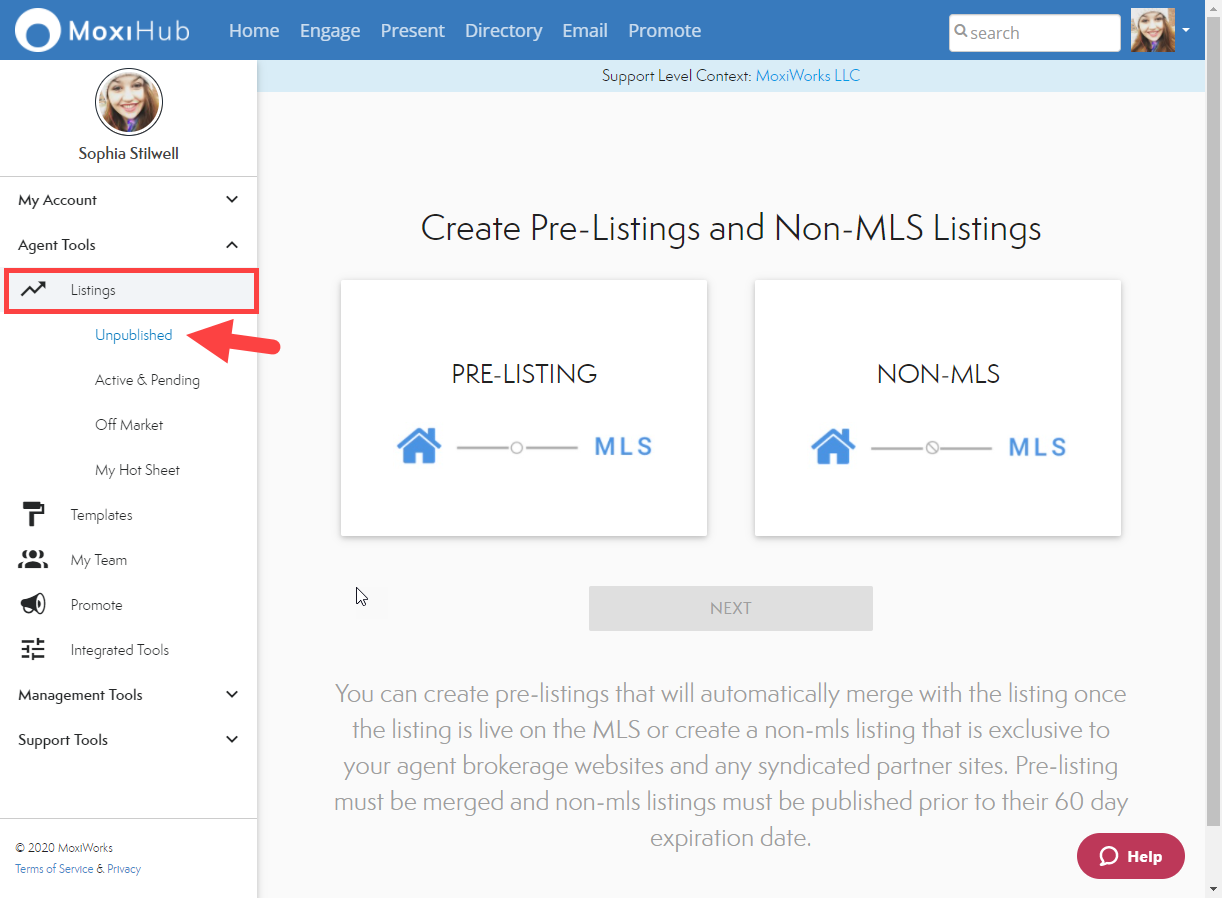 2. Select Non-MLS as your listing type, then choose Next (see below).
Note: If you already have unpublished listings, select Create Listing in the top right, the select Non-MLS.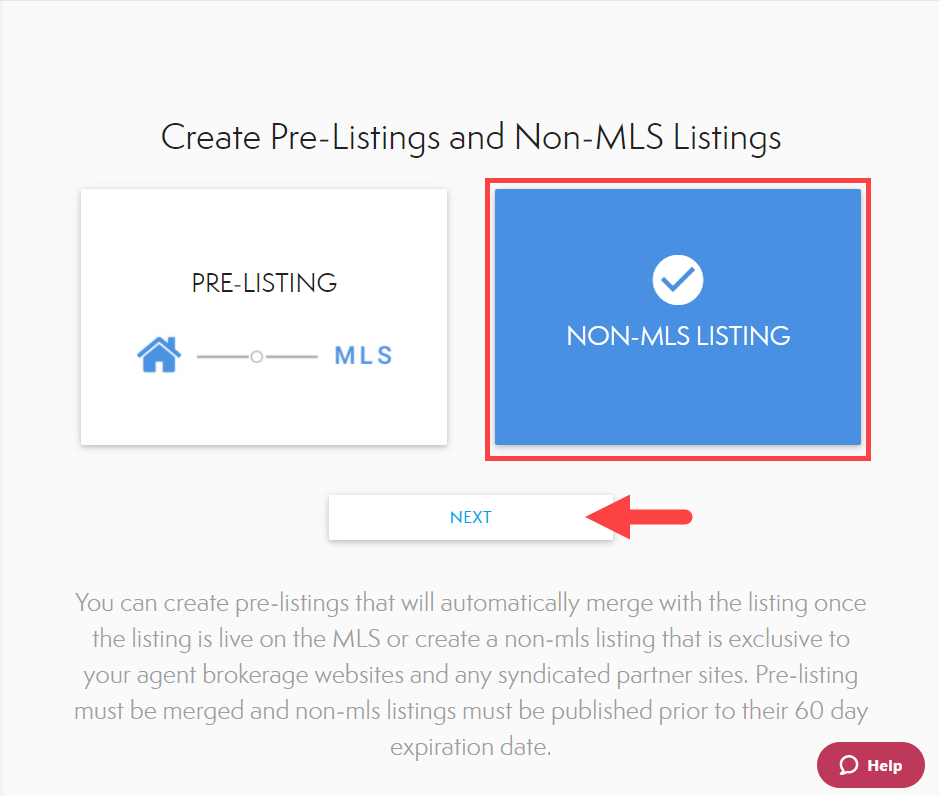 3. Select Rentals under Property Type, then add any necessary information into the fields (see below).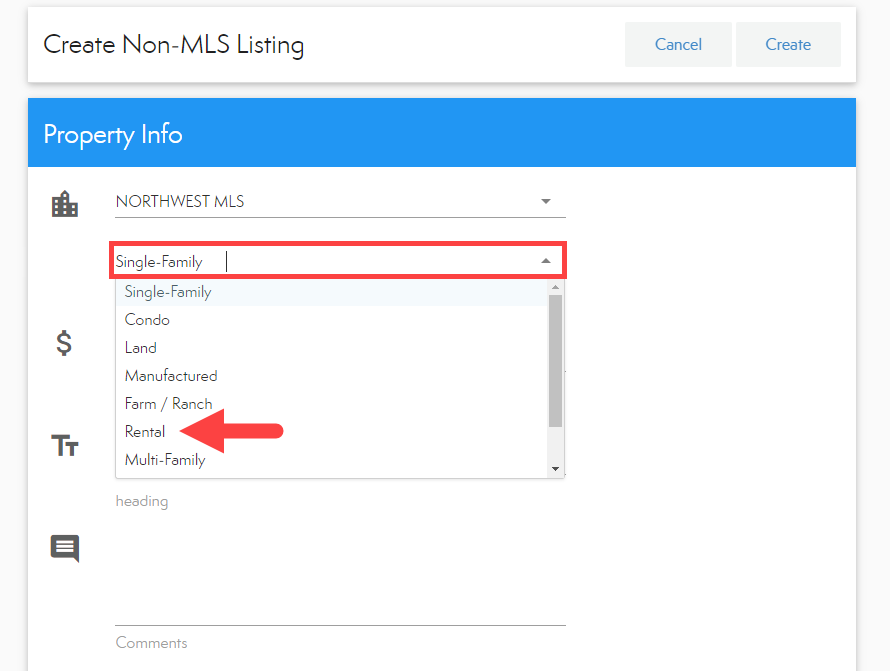 4. Once you have added your information, select Create (see below).
Note: The Street Address, City, State, and Zip Code are required for all listings to be created.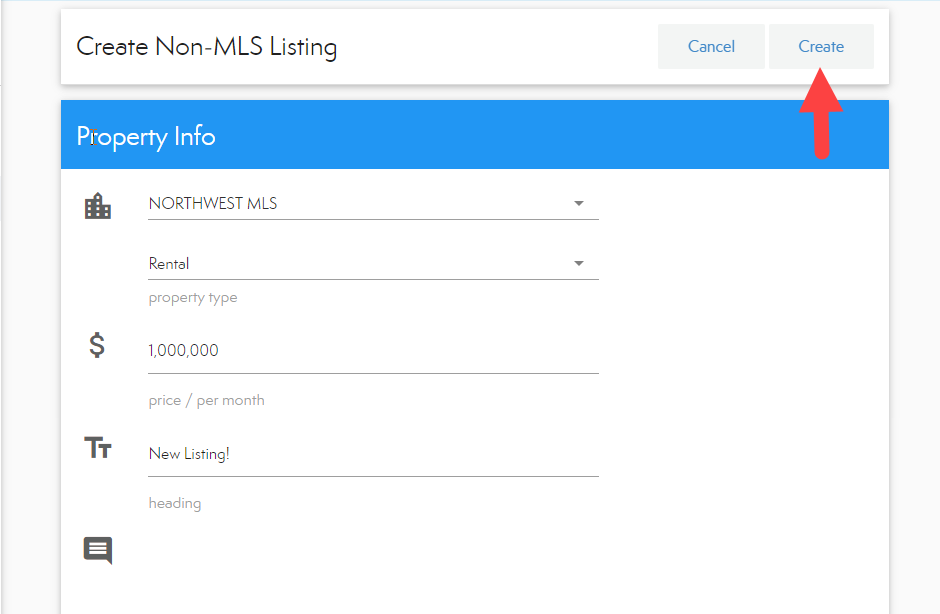 5. To edit your listing, select the Pencil icon (see below).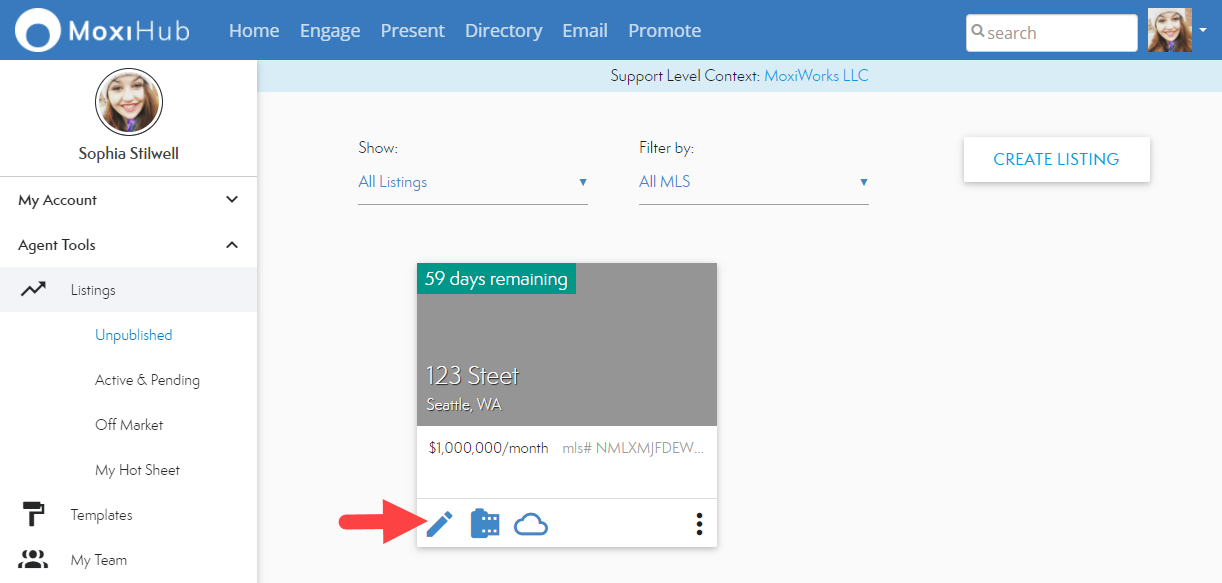 6. To add images to your listing, select the Film icon (see below). Check out how to add images to a photo gallery here!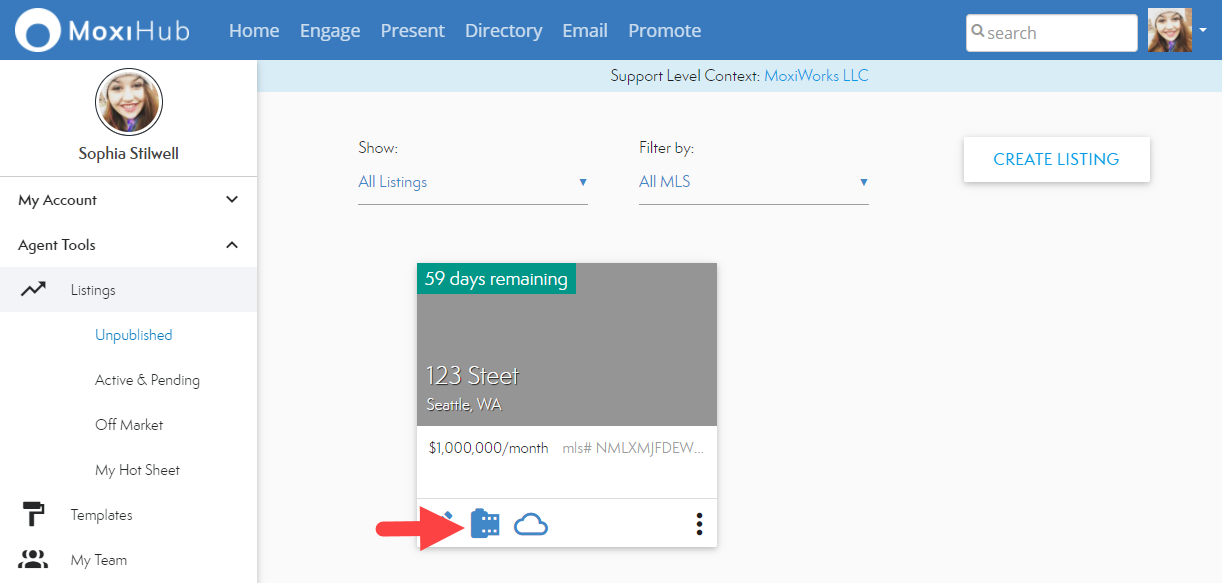 6. To Publish your listing for others to view, select the Cloud icon (see below). This will move your listing to the Active and Pending sections of the Listing Manager.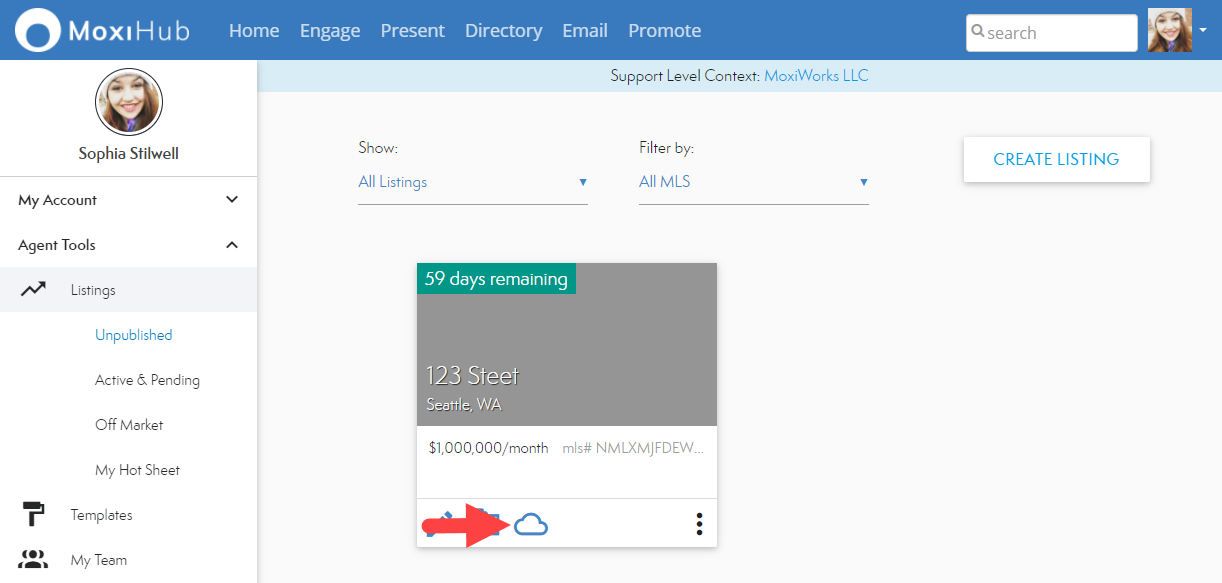 7. Use the three-dots to Copy or Delete the listing. You can also Share your Photo Gallery or Create a Flyer for the listing (see below).