Question:
How do I change my MoxiWorks password?
Situation: You would like to update your password to something new for your MoxiWorks account, but you aren't sure how to get it updated.
Answer:
If your password is controlled by MoxiWorks, you will have the option to change your password at any time in your Account Settings section. Check out how to update your password below.
Note: If you use a single sign-on to access your Moxi Account, you may not have this option. If you do not have this option on your account, you will need to reach out to your brokerage to have your password changed.
1. Log into your Moxi Account with your current password.
2. Click the photo in the top right and select My Account.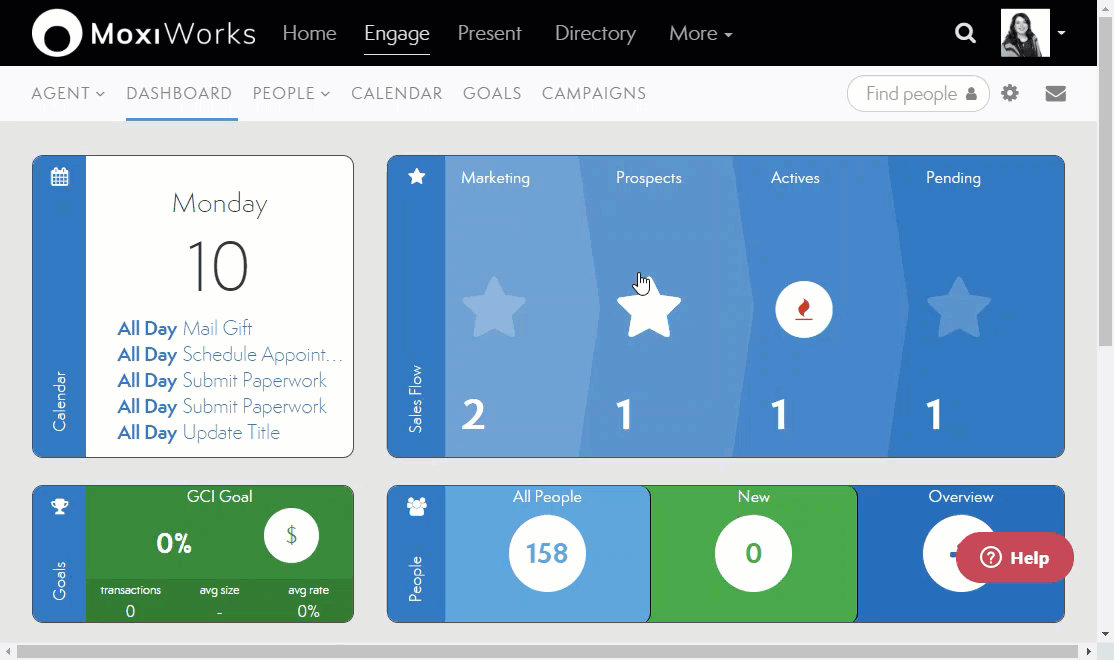 3. On the left, select Account Settings.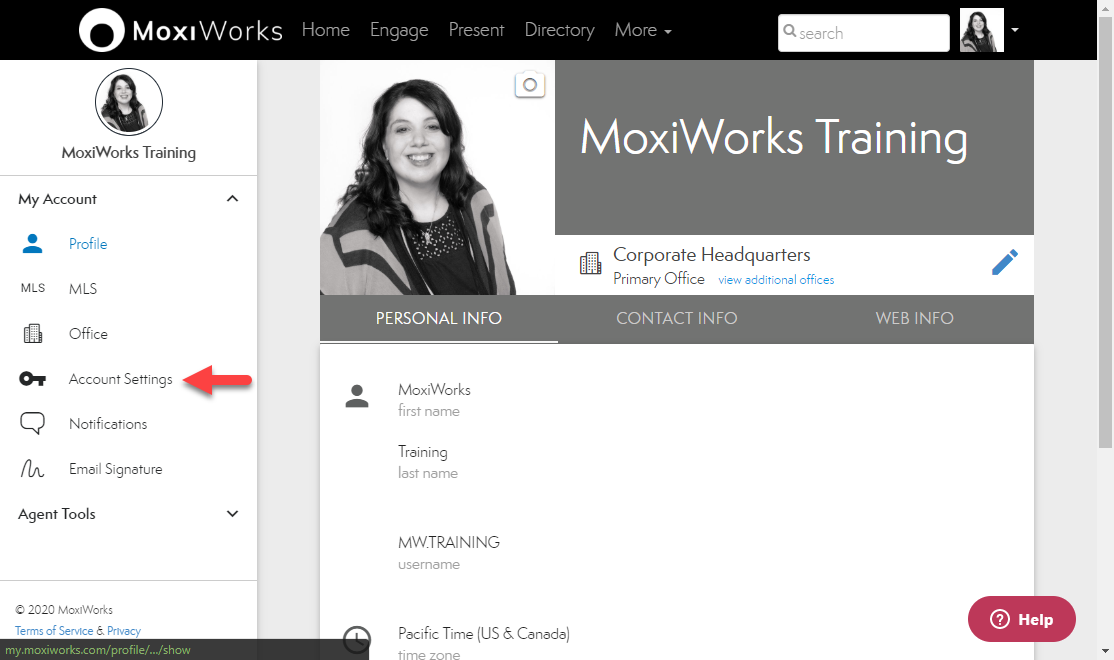 4. Choose Passwords from the drop-down.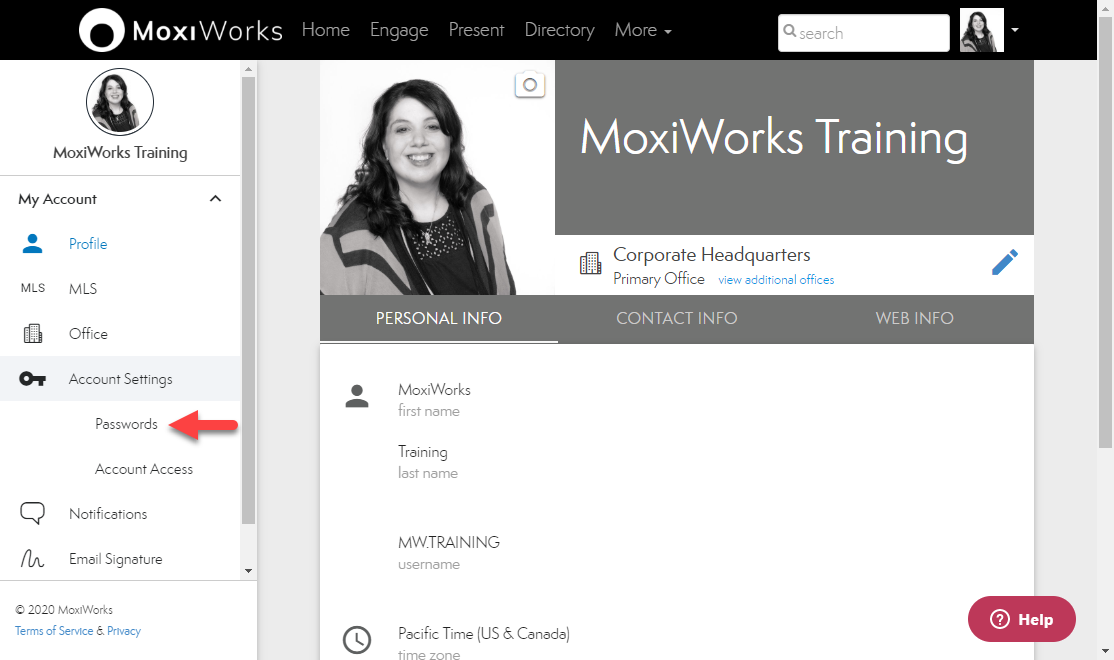 5. Select Change Password in the top right.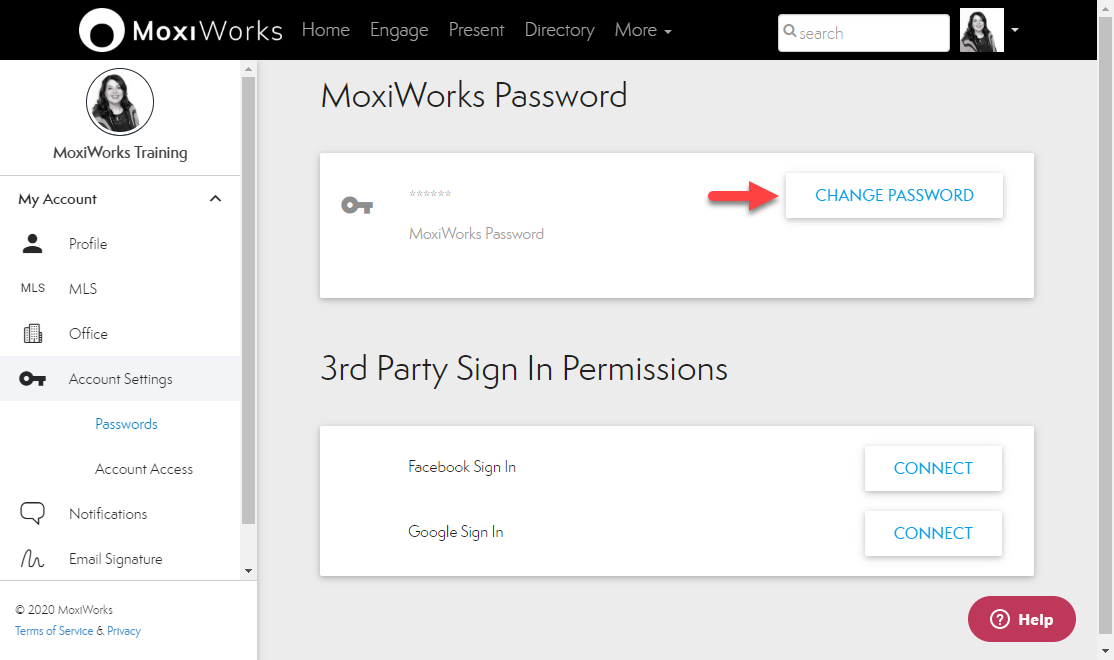 6. Enter a new password. The system will provide all password requirements. You will be expected to enter your new password in twice to ensure no typos have been entered.
7. Select Update to save your new password.
You will receive a green banner in the top right indicating your update was successful. If you do not get this banner, it will display a red banner and indicate what needs to be fixed.
If you do not know your current MoxiWorks password, you can reset it using the Password Reset button.
If you do not receive the reset password email link, be sure to check your Spam and Junk folders. If you are not able to locate the email, please Schedule a Call with our Support Team and they will be happy to assist in getting a temporary password.
Our Support Team will not send passwords via email for security purposes.