The Calendar in MoxiEngage is connected to your synced email account and will display both the events from your email as well as any event added from Engage.  It helps you stay on top of all the important events in your life.  You can schedule events from any device, and your Calendar will sync. You won't miss another event.

Tip: For your MoxiEngage Calendar to sync to all of your devices, your devices must be connected to the same email account you are using for Engage.
Add a new event
From the calendar screen select the plus icon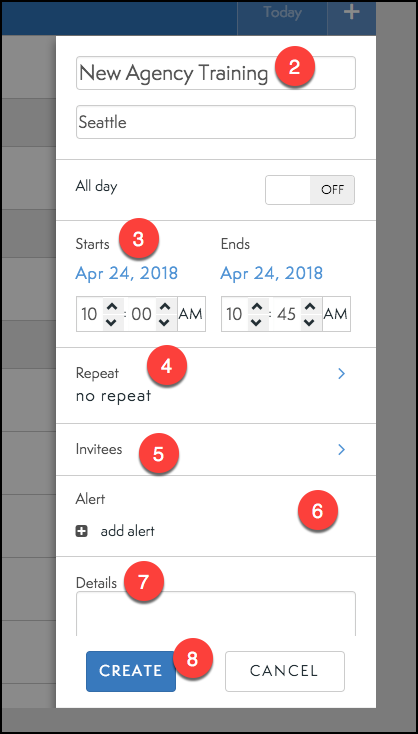 Enter your event name and location
Include the start and end date and time.
Invite people to your event.
Search for names in your Engage database
Make this a recurring event
Choose when you want to be reminded about this event.


Add any additional specifics needed.
Select Create to update your Calendar with the new event.