Your business sometimes takes you outside the realm of your MLS. Make sure your pocket listings and off-market work count toward your annual GCI goal by creating a non-MLS transaction in Moxi Engage.
Creating a Non-MLS Transaction
1. Select People from the top navigation menu and choose My People from the drop-down (see below).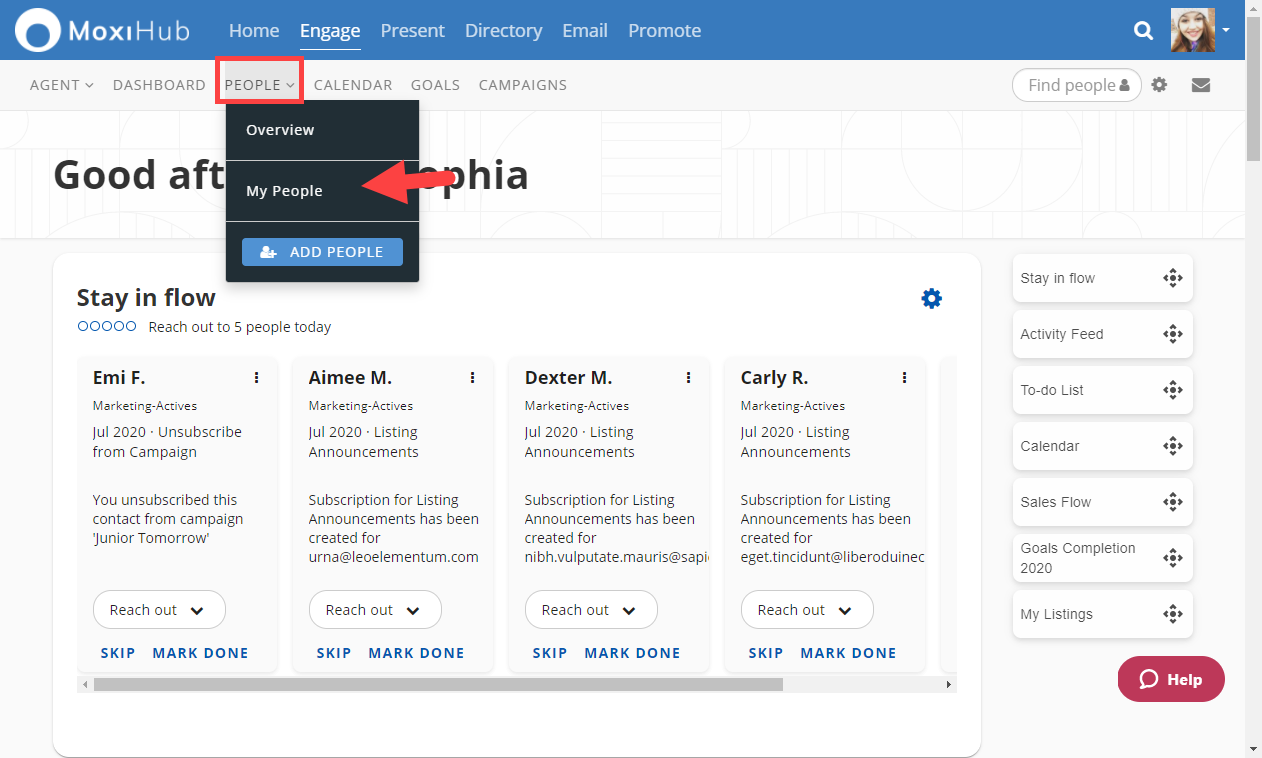 2. Select the person you would like to add a non-MLS transaction to. You can use the Find People search in the top right as needed also (see above).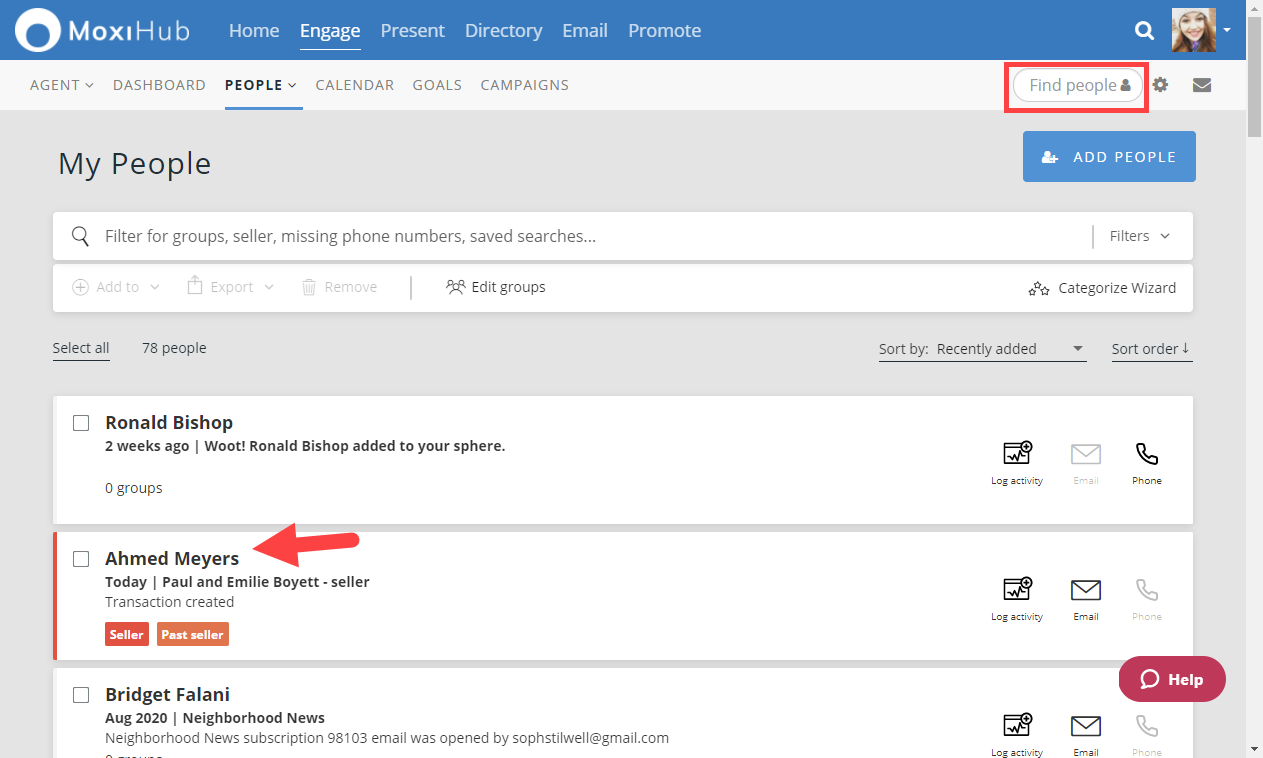 3. Select MAKE THIS PERSON A PROSPECT to start a transaction (see below).


4. Select Buyer or Seller (see below, indicated by the red arrow) then choose Non-MLS (see below, indicated by the blue arrow).


5. Enter transaction information as needed. You can add additional information at a later date if needed.
NOTE: A start and close date are required before you close the transaction. This also gives a more accurate average time to close statistic.
6. Select Done at the top of the screen when done (see below).