Many of your marketing materials come in PDF form already, such as real estate statistics, flyers or personalized pages. You can upload your own PDFs directly to Moxi Present for the Web to add them to the list of available presentation content.
NOTE: The name of your PDF file will be the name of your uploaded PDF page.  Your PDF document may be up to 50 pages in length and each page will be its own unique page in your presentation.
The standard size of your PDF should be: 8.5" x 11"
Header: 0.8"
Footer: 1.1"
L & R margin each: 0.375"
Please ensure the pages you are uploading are high quality. Regardless of the size of the PDF, our system will resize it to fit to the page.
Uploading a PDF
To upload a PDF, go to the Pages Tab (see below).


Select the Add Page button (see below).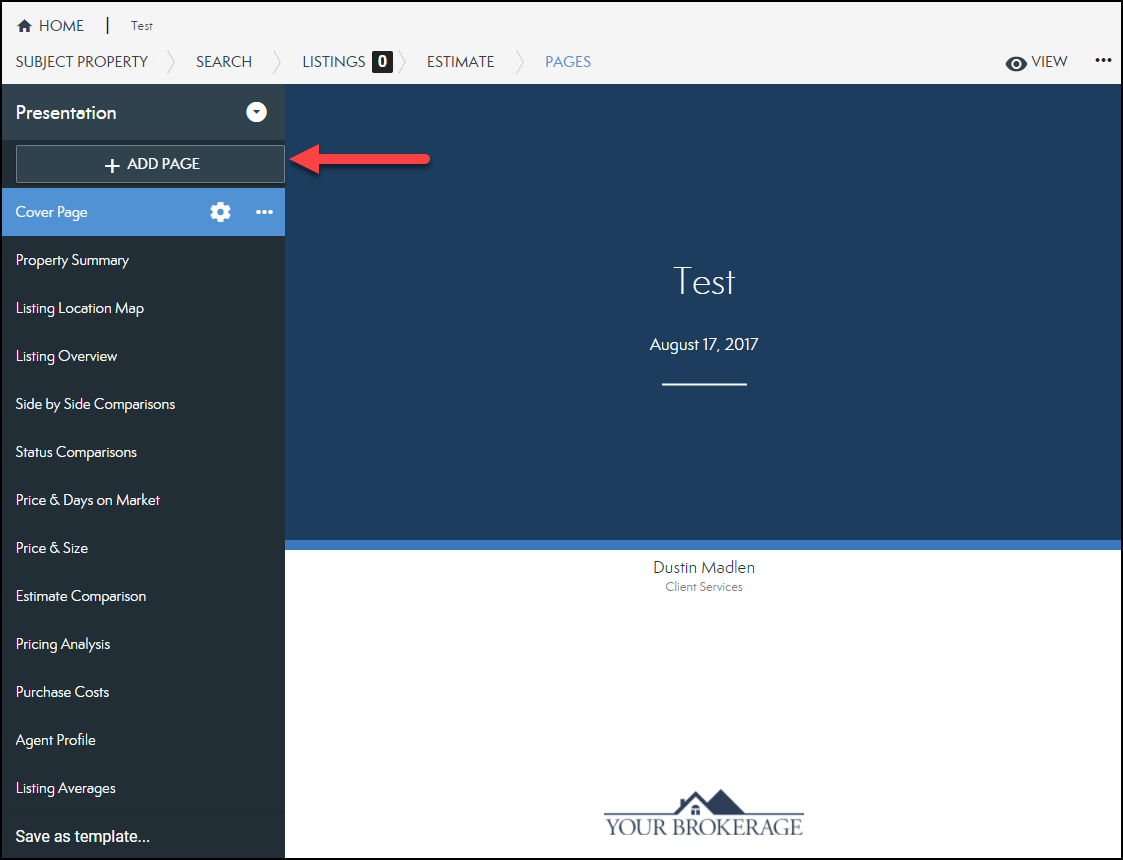 From the options, select Create New. (see below)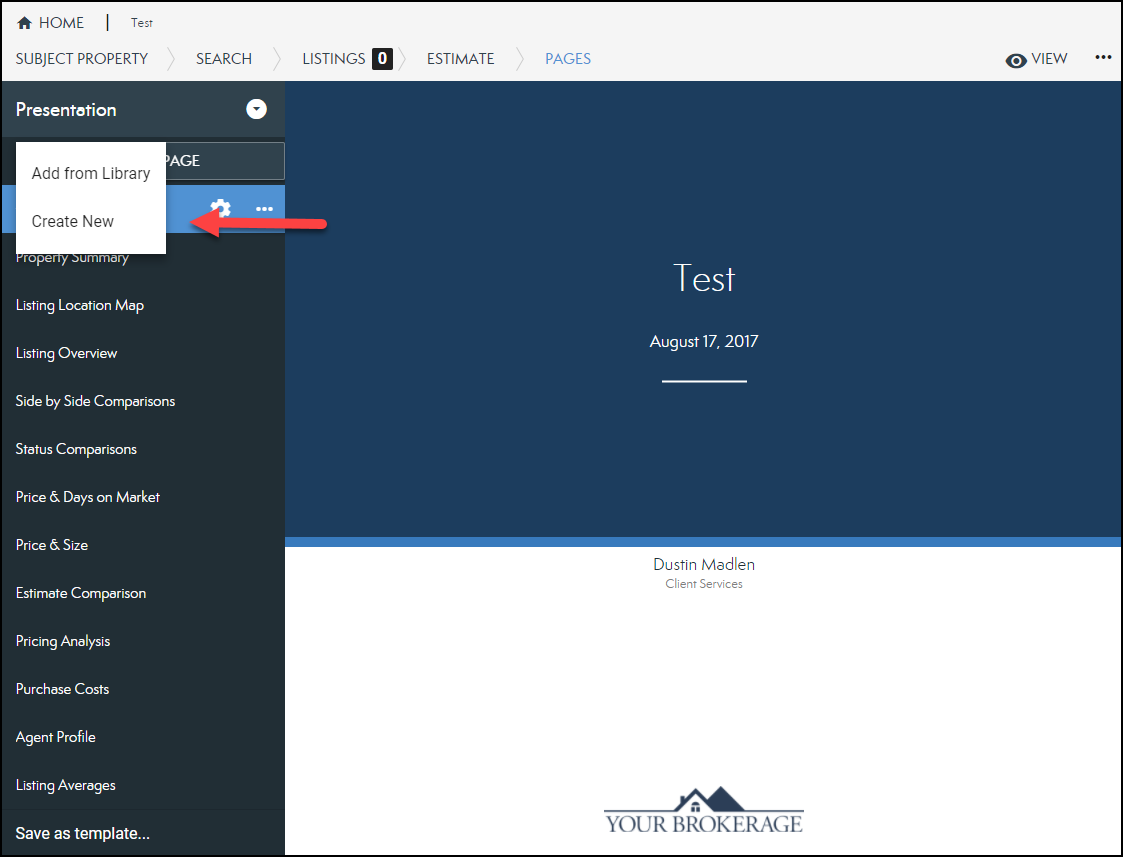 Select Upload PDF Page(s) (see below)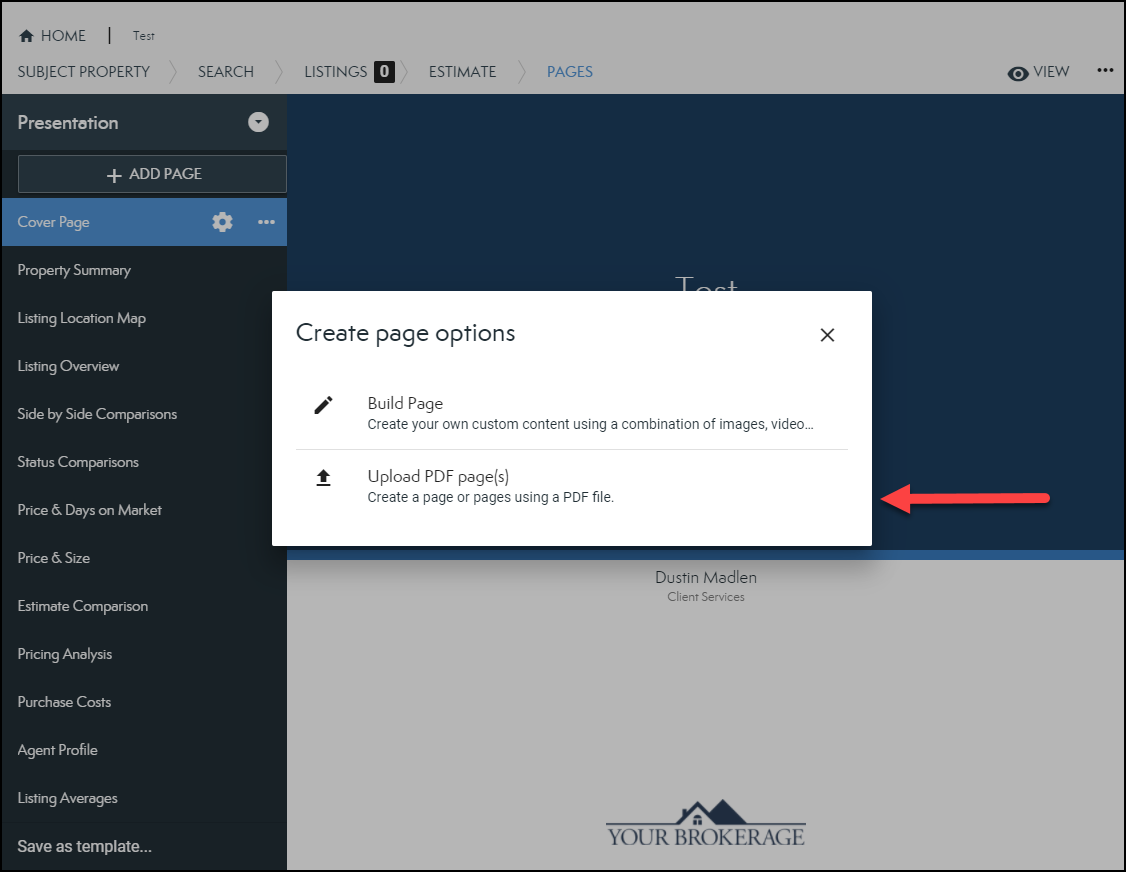 Select Choose file and select which PDF you would like to upload and select Upload.


Ensuring the PDF is Full Screen
Once the page is uploaded, go to your Library.  You can do this by selecting Presentation and Page Library.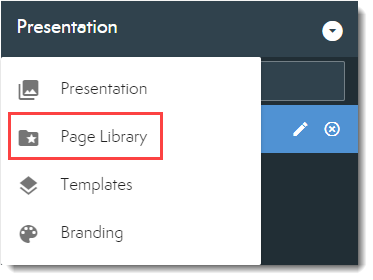 Select Library and My Pages.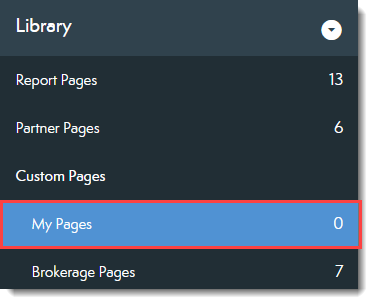 Find the page you have just created and select the three dots to the right of the document name.

Select Edit from the drop-down menu.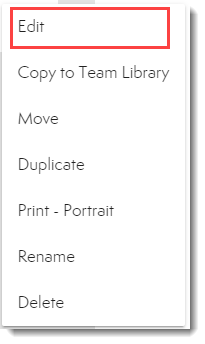 Click on the three dots at the top right of the page.

From the drop-down menu, select Layout Options.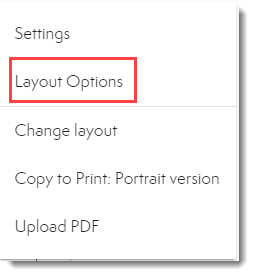 Under Web, choose Full from the drop-down menu.

Select the Save button. The system autosaves after this and you do not need to click Save again on the top right corner.

Note: once PDFs are uploaded, this needs to be done individually for each page to fill the screen at max width.