The Calendar in MoxiEngage is connected to your synced email account and will display both the events from your email as well as any event added from Engage.  It helps you stay on top of all the important events in your life.  You can schedule events from any device, and your Calendar will sync. You won't miss another event.

Tip: For your MoxiEngage Calendar to sync to all of your devices, your devices must be connected to the same email account you are using for Engage.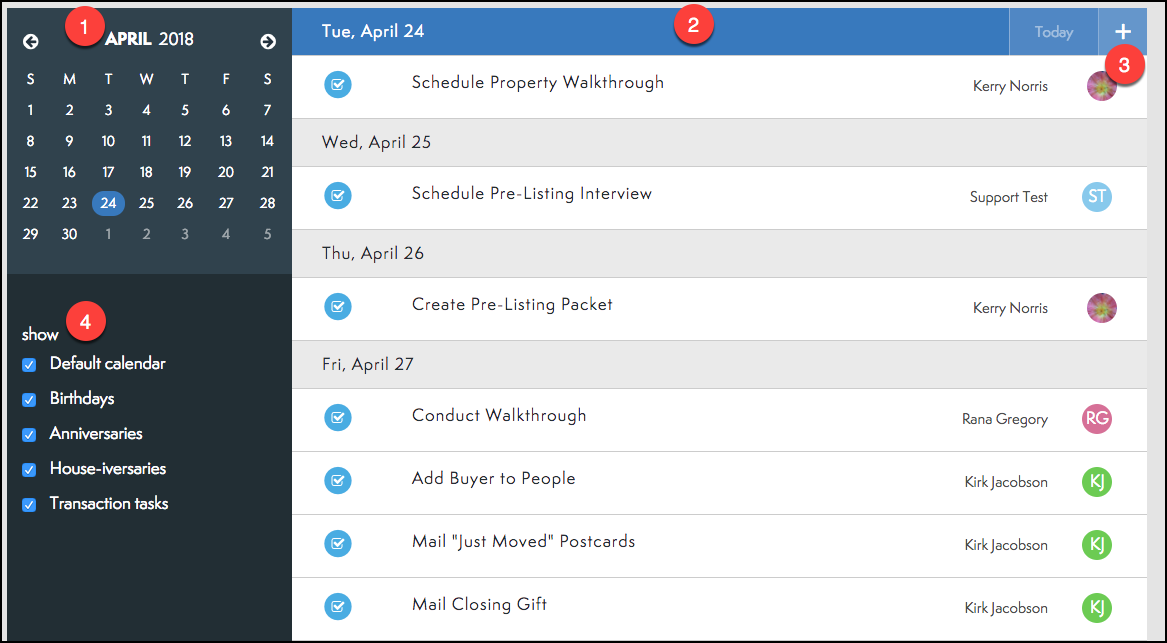 CALENDAR: Select the day and month you want to view.
DATE LIST: Today's date or the date selected will be at the top of the list.

NOTE: Click on the Today button to bring the current date automatically to the top.

ADD: Click the plus icon to add a new event to your calendar.  View >>> to learn more about adding a new event.
SHOW: Select the additional calendar events you would like to see.