As you begin working with your person, they may decide to hire you again to buy or sell and additional property. You can add as many transactions as needed to accurately reflect how you are working with an individual.
Creating Additional Transactions
1. From the My People screen, select the person you would like to add an additional transaction to. You can use the search tool in the top right to easily find the contact if needed (see below).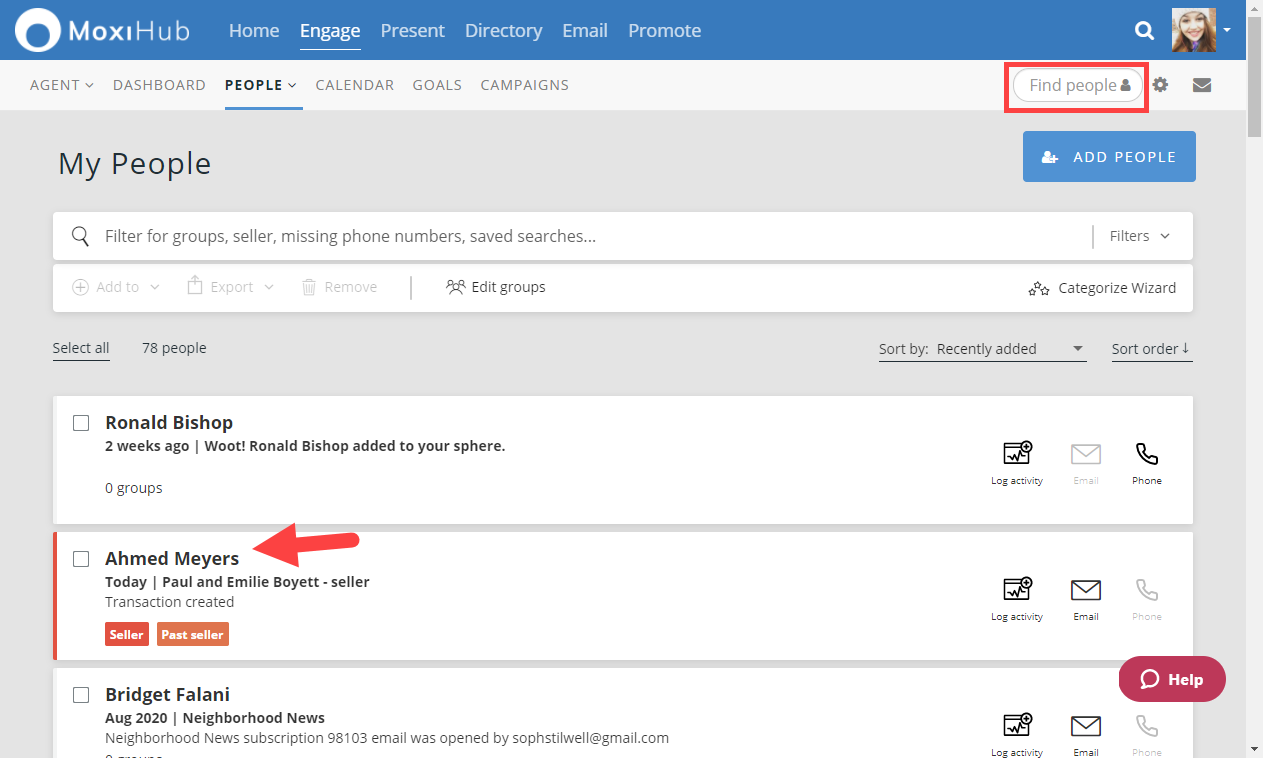 2. From the Contact Card, select Add Transaction (see below).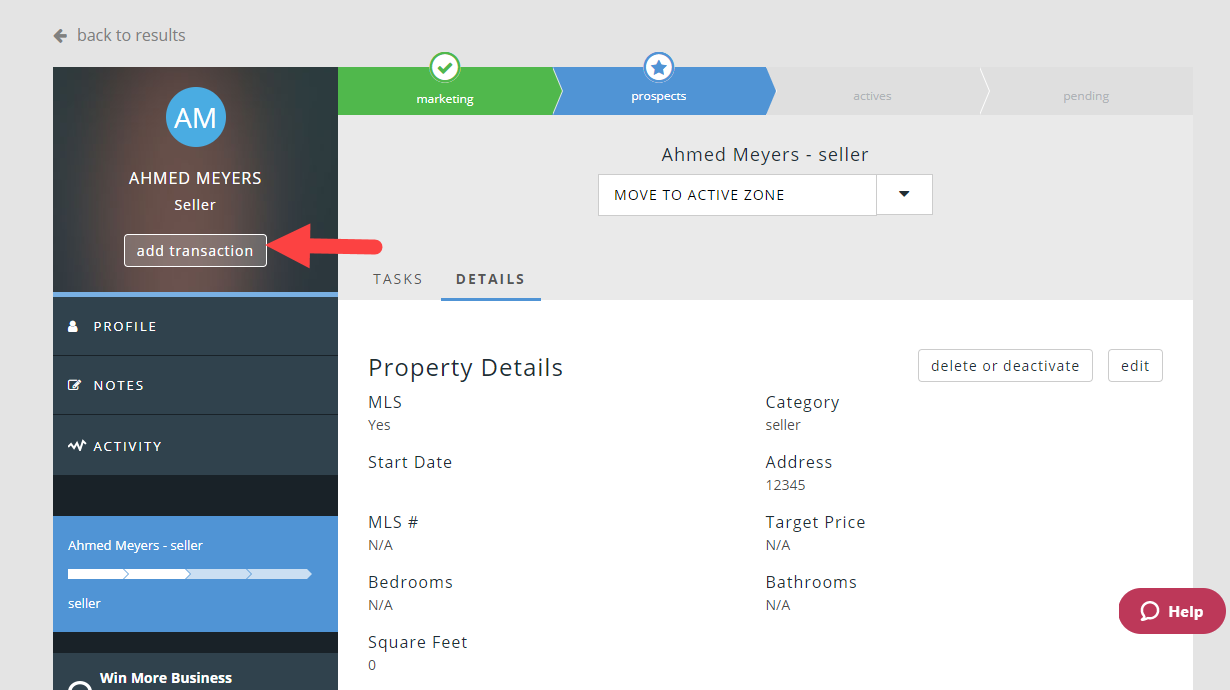 3. Enter transaction details then select Done when finished (see below).
Note: It is required to select whether or not this transaction if for a Buyer or Seller (indicated below in red). Anything else can always be added at a later date.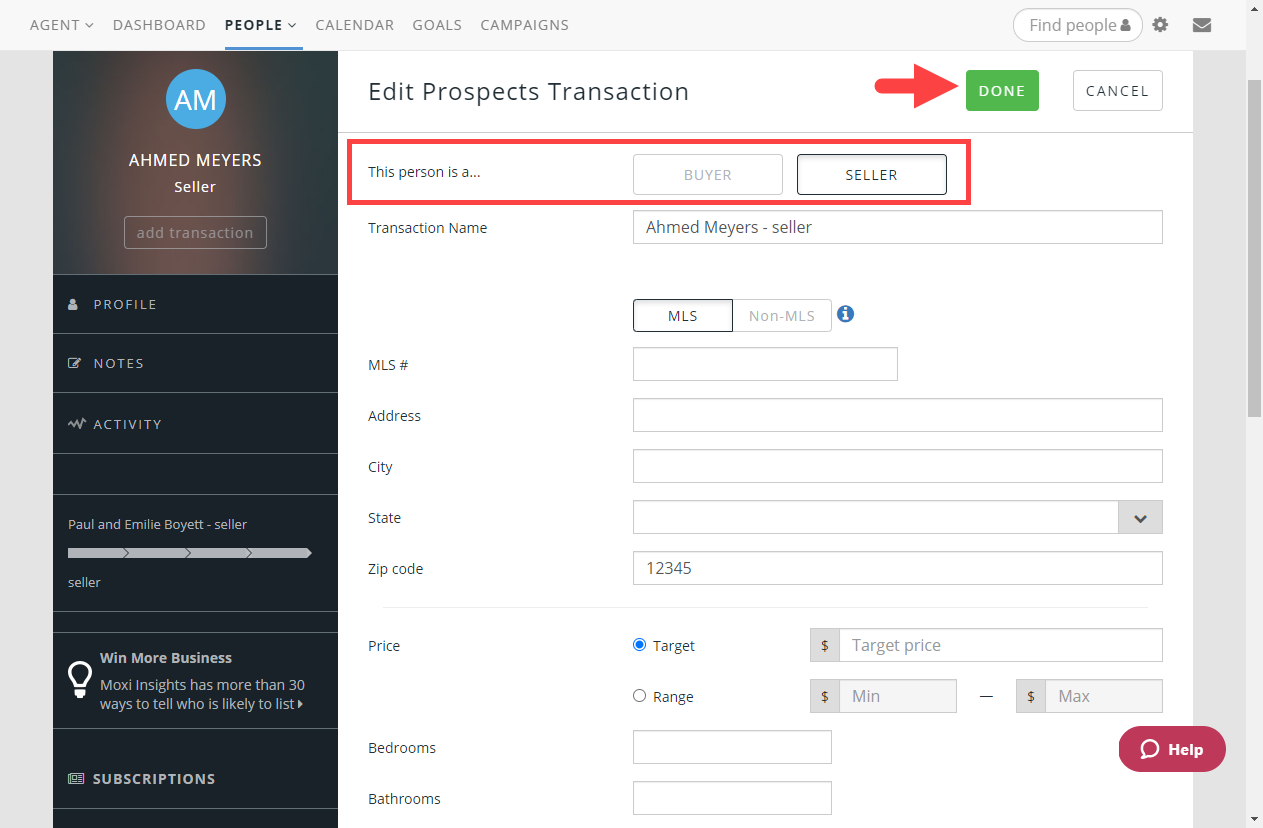 4. Your new transaction will automatically be added to the Prospect zone but can be moved as needed. All your transactions for this person will be listed in the left column (see below).

5. Follow steps 1-3 to create as many transactions as needed for your person.