The Website Admin Tool (see below) is your control panel where every aspect of your agent website can be configured. With the Website Admin Tool, you can change your website's appearance, work with pages, create blog posts, and manage property lists, as well as configure all the settings for your website.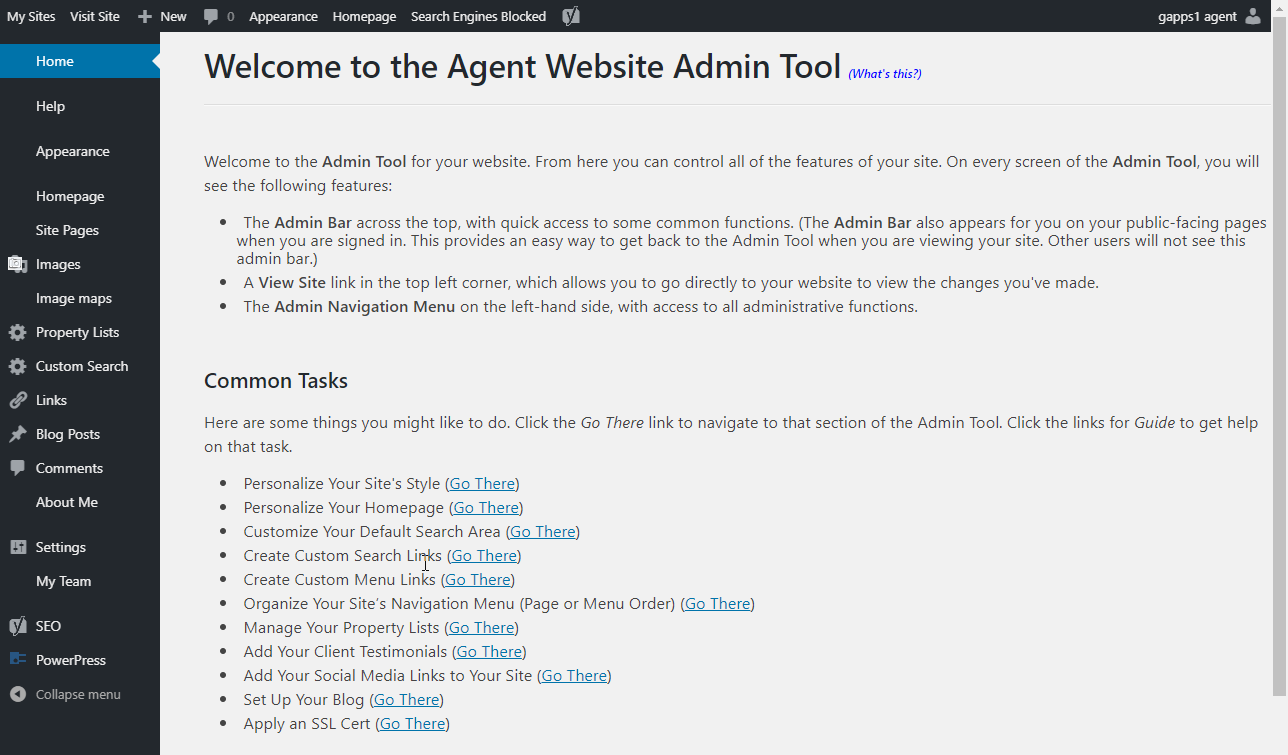 On every screen of the Admin Tool, you will see the following features:
ADMIN BAR: The bar across the top, with quick access to some common functions.

NOTE: The Admin Bar also appears for you on your public-facing pages when you are signed in. This provides an easy way to get back to the Admin Tool when you are viewing your site. Other users will not see this admin bar.

VIEW SITE: The link in the top left corner, which allows you to go directly to your website to view the changes you've made.
ADMIN NAVIGATION MENU: The menu on the left-hand side, with access to all administrative functions.