The Annual Property Review is a great way to stay in flow with your past buyers and sellers. With the Property Review Presentation, you can easily create an annual property review with a curated set of report pages to highlight the data most important to your client and you. If your contact is in Engage, you can create the Property Review Presentation and have it associated with your contact's account.
Creating a Property Review in MoxiEngage
Working with the Property Review in MoxiPresent
Creating a Property Review in MoxiEngage
Within a contact's record in Engage, find the Presentation button on the left-side menu.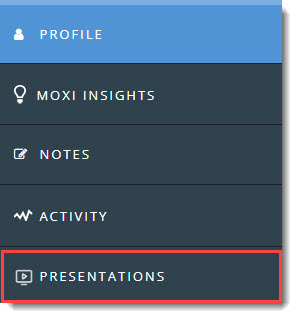 A screen will appear instructing you to start your property review presentation. Select the Create Presentation button.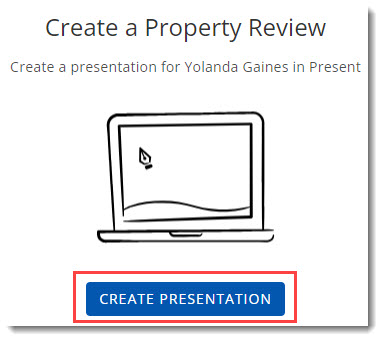 The Create a presentation screen appears. Fill in the appropriate blanks and select the Create button.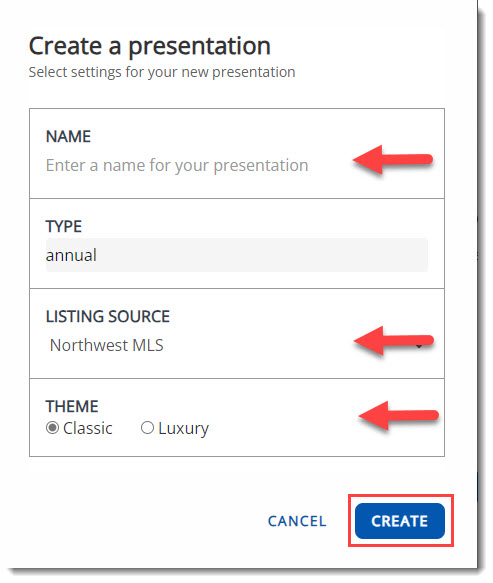 Name: Enter a name for the presentation
Listing Source: Choose the MLS you wish to pull data from.
Theme: Select either the Classic or Luxury theme
Your property review will be created in MoxiEngage in the client record and in MoxiPresent as a presentation on the dashboard.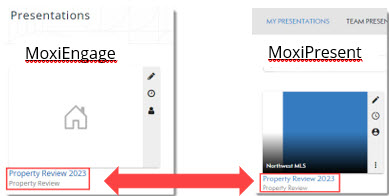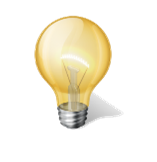 Look for the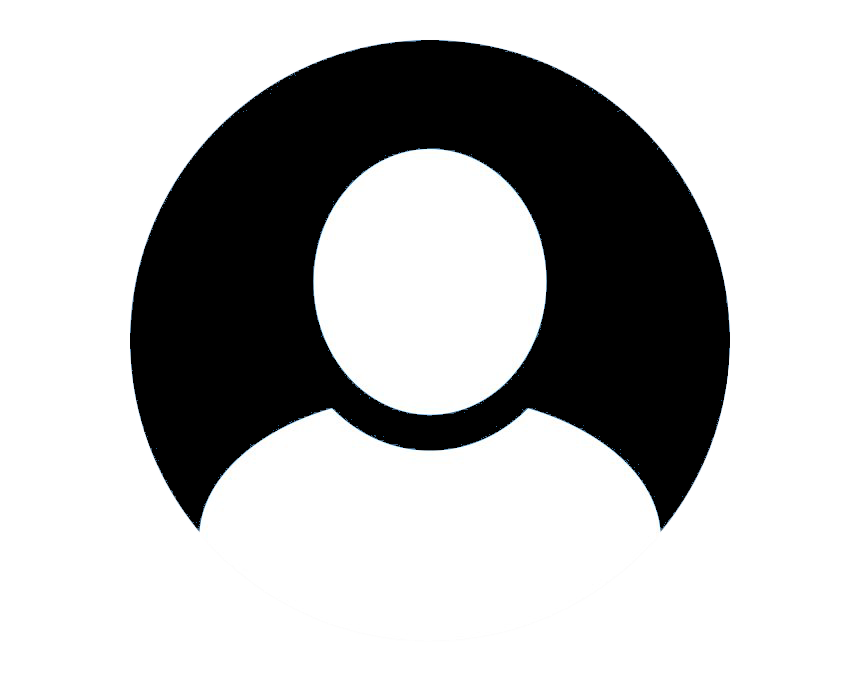 icon in your Present dashboard. This indicates your connected Property review.
Working with the Property Review in MoxiPresent
Edit the property review in MoxiPresent by selecting the pencil icon on the presentation graphic.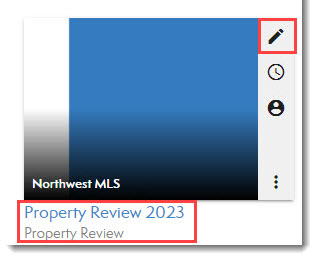 On the screen that appears, begin editing your property review by changing or adding to the Presentation Name, MLS, or Contacts field. The Contacts field is connected to your MoxiEngage account. Begin typing and your matching contacts will appear in the Contacts field. You can have multiple contacts receive the property review. Each contact will have the property review appear on their MoxiEngage profile.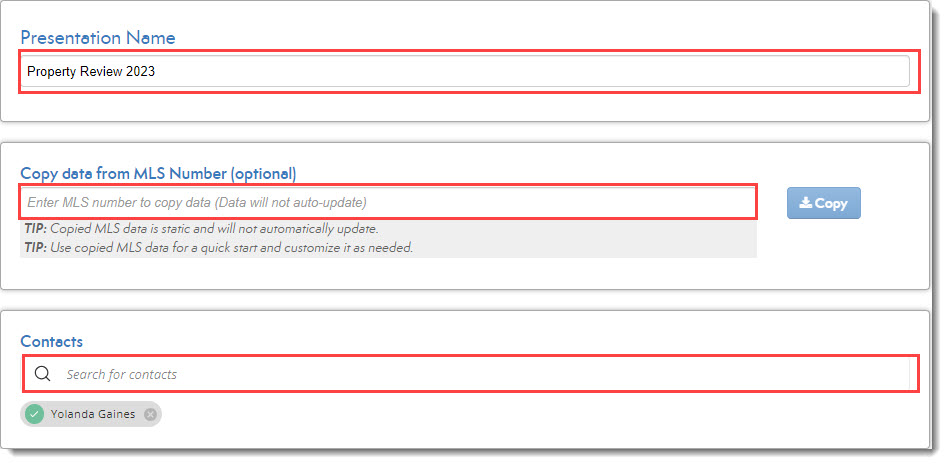 Presentation Name: Copied from the client's MoxiEngage record.
Copy date from MLS Number (optional): Enter an MLS number or choose to enter information manually.
Contacts: The contact information from MoxiEngage appears, and you can add other contacts from MoxiEngage.
The contact address will populate the address section of the Annual Property Review.
If there is an MLS number that can be associated with the information in the property review,
The automatic search uses all the information that was added to the subject property page to find comparable listings. You can adjust the search criteria to find additional or different listings.
For additional steps to complete your Present presentation, visit the MoxiPresent section of the MoxiWorks success portal.