E-blasts are a one-time send - however, you can resend an e-blast that was sent in the past by following the steps below:
1. Navigate to the campaigns section in Engage.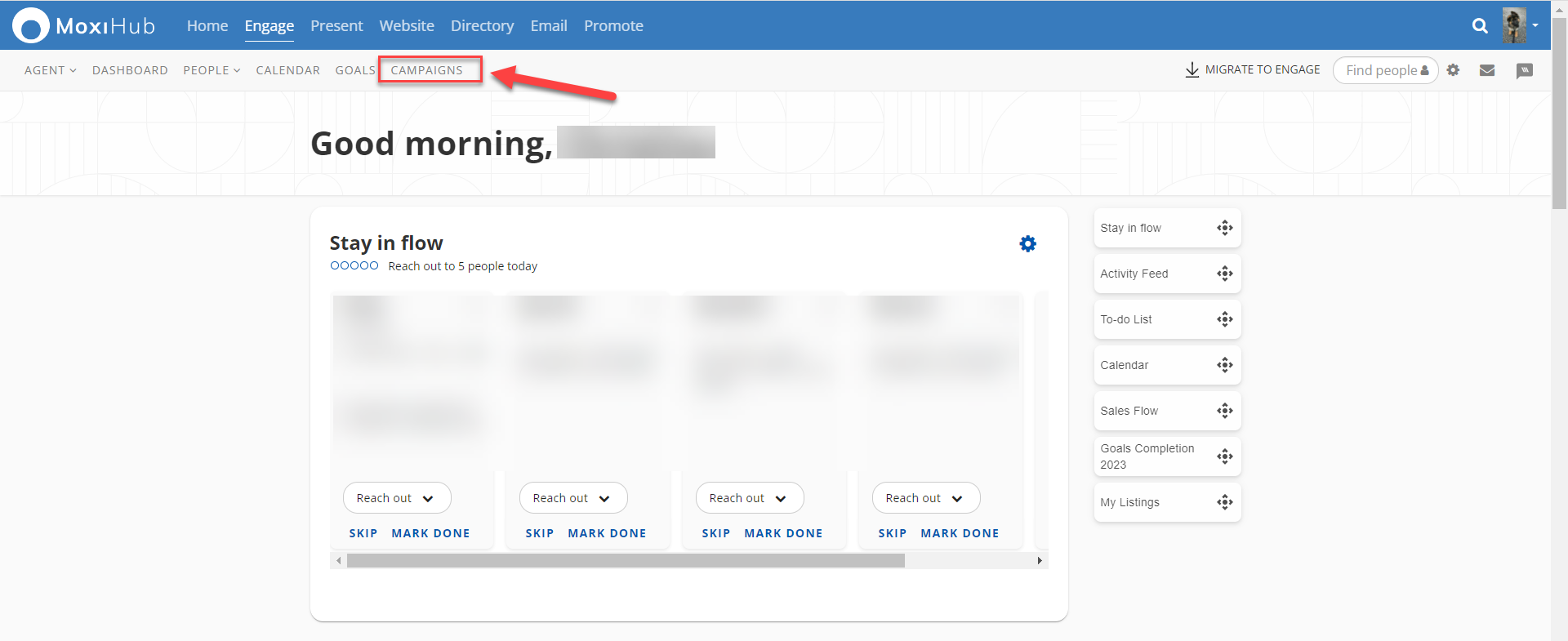 2. Under e-blasts, click into the e-blast that you'd like to resend.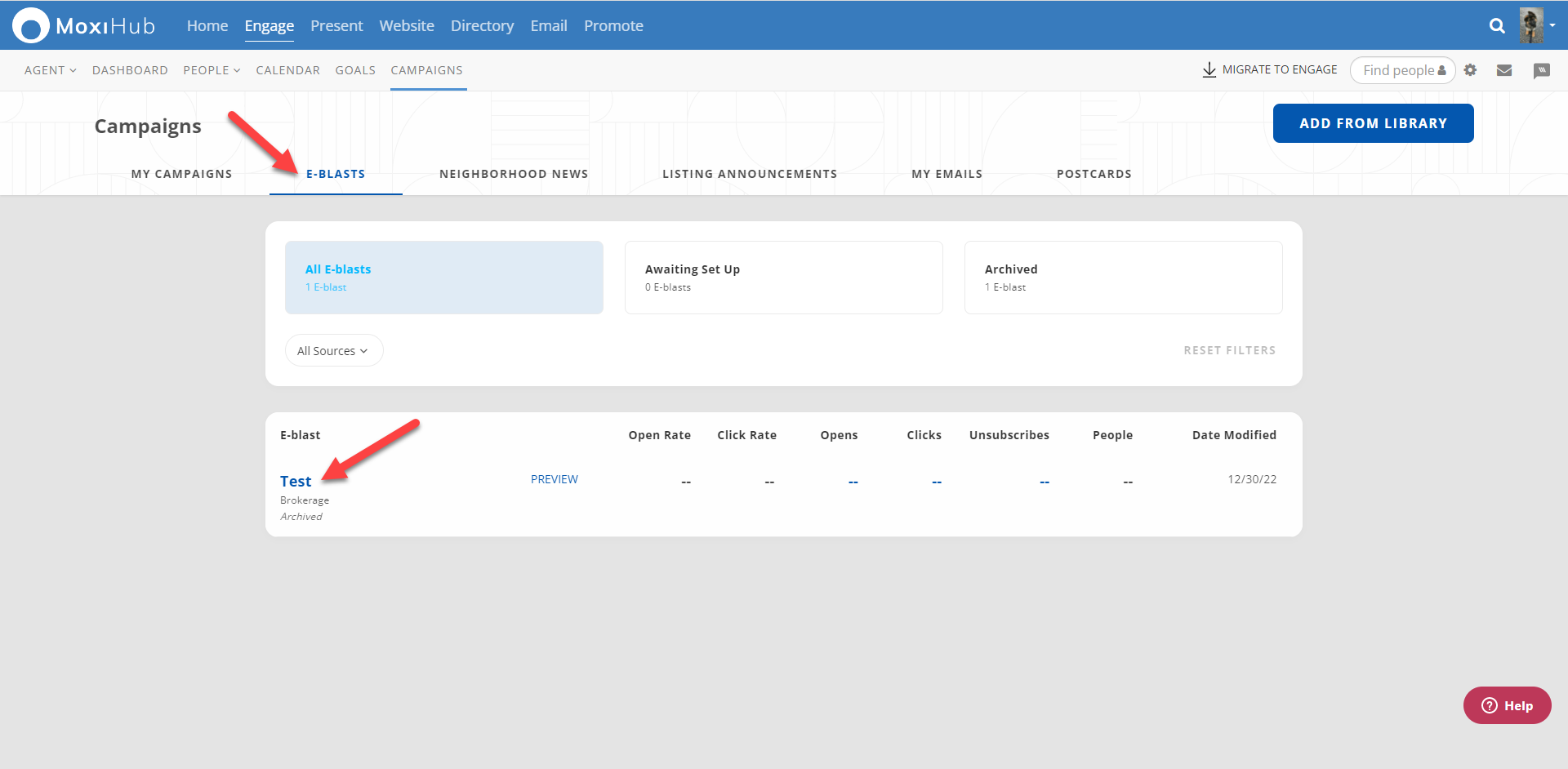 Note: this is where we will determine which email was attached to the e-blast - not where or how we will resend the e-blast.
3. Once you've determined which email is attached to the e-blast, click "back to campaigns" in the top-left corner.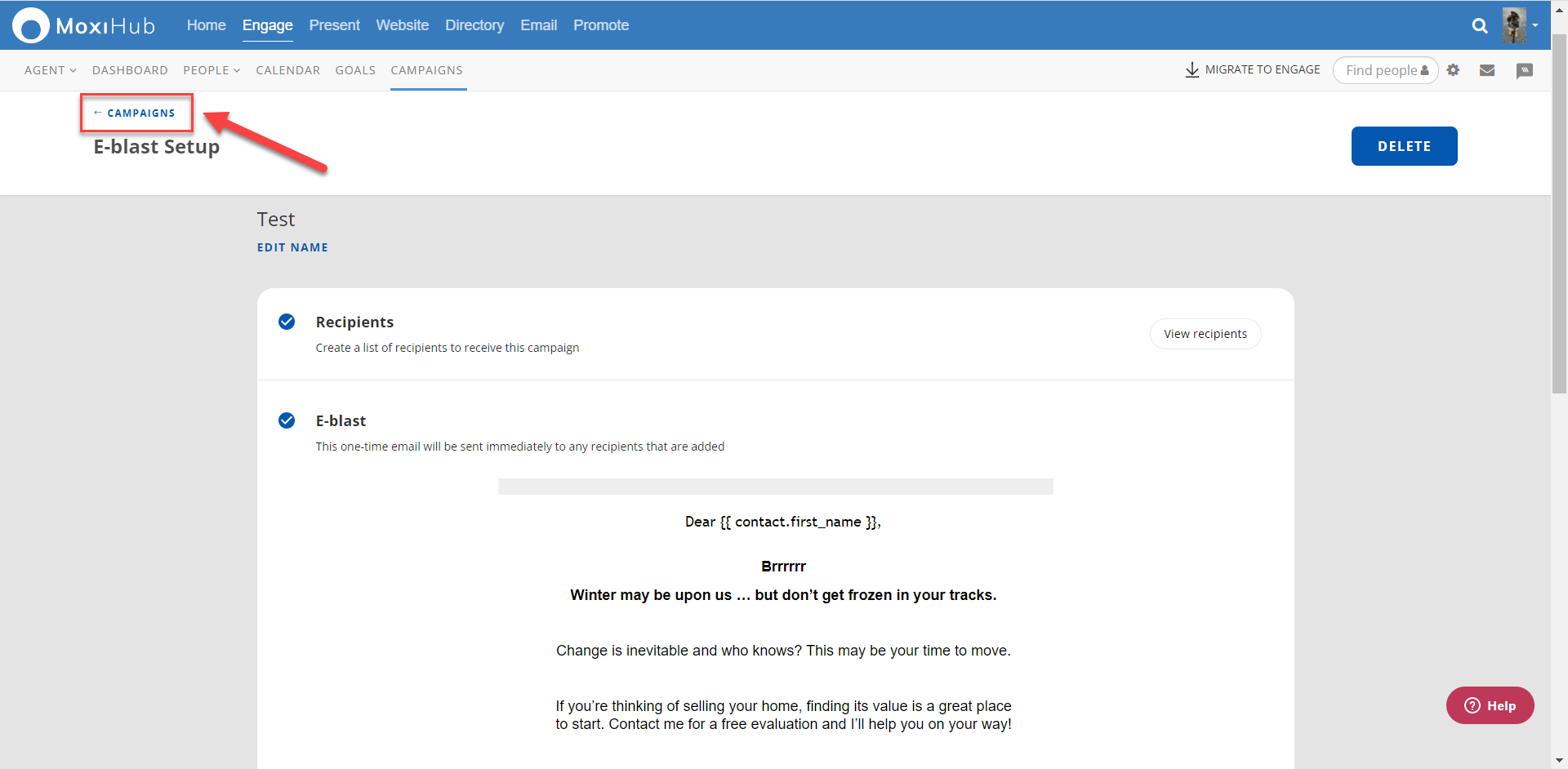 4. Navigate into "my emails" and find the email that was attached to your original e-blast.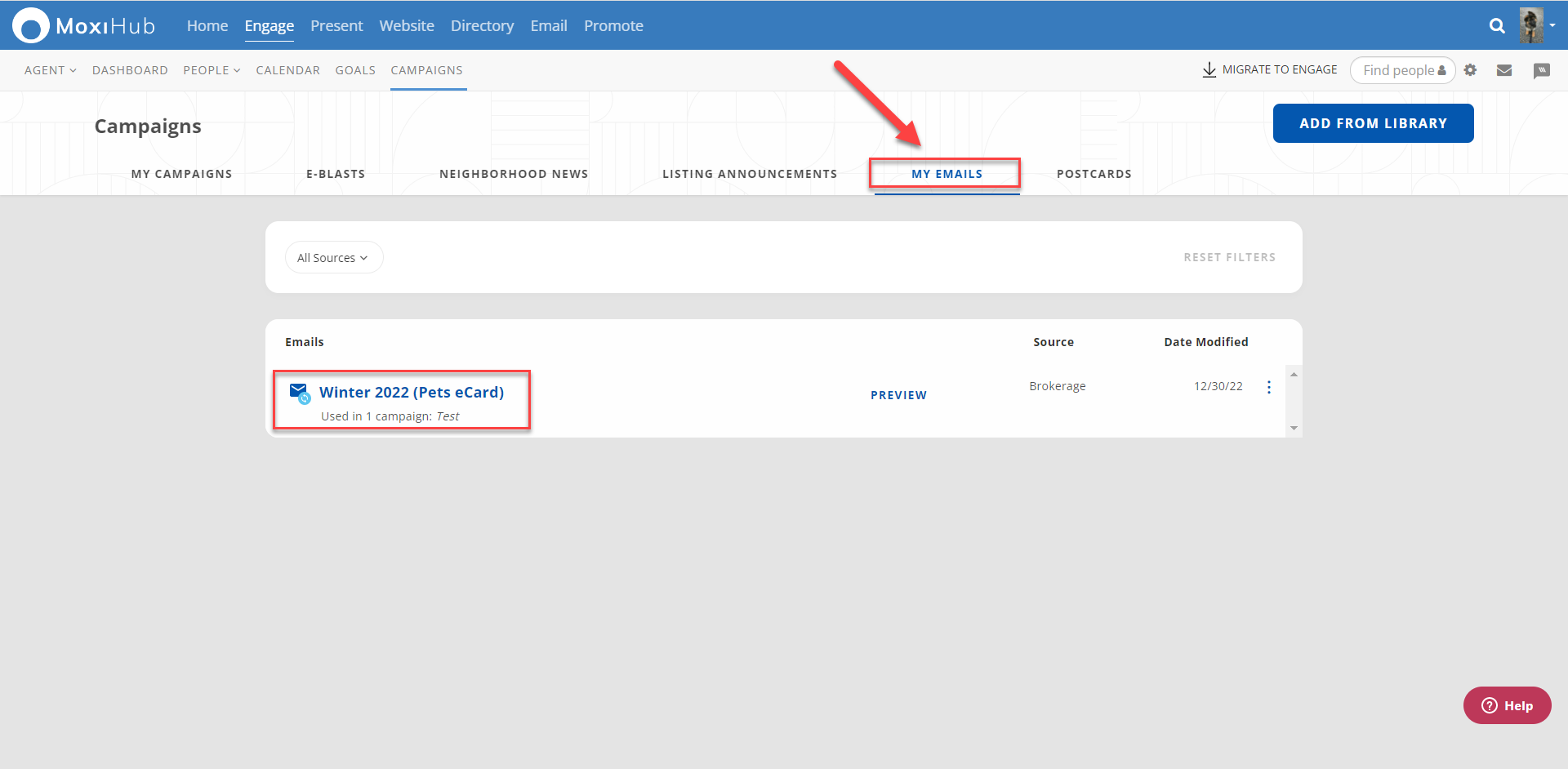 5. On the right-hand side next to "date modified", click the three dots and select "duplicate."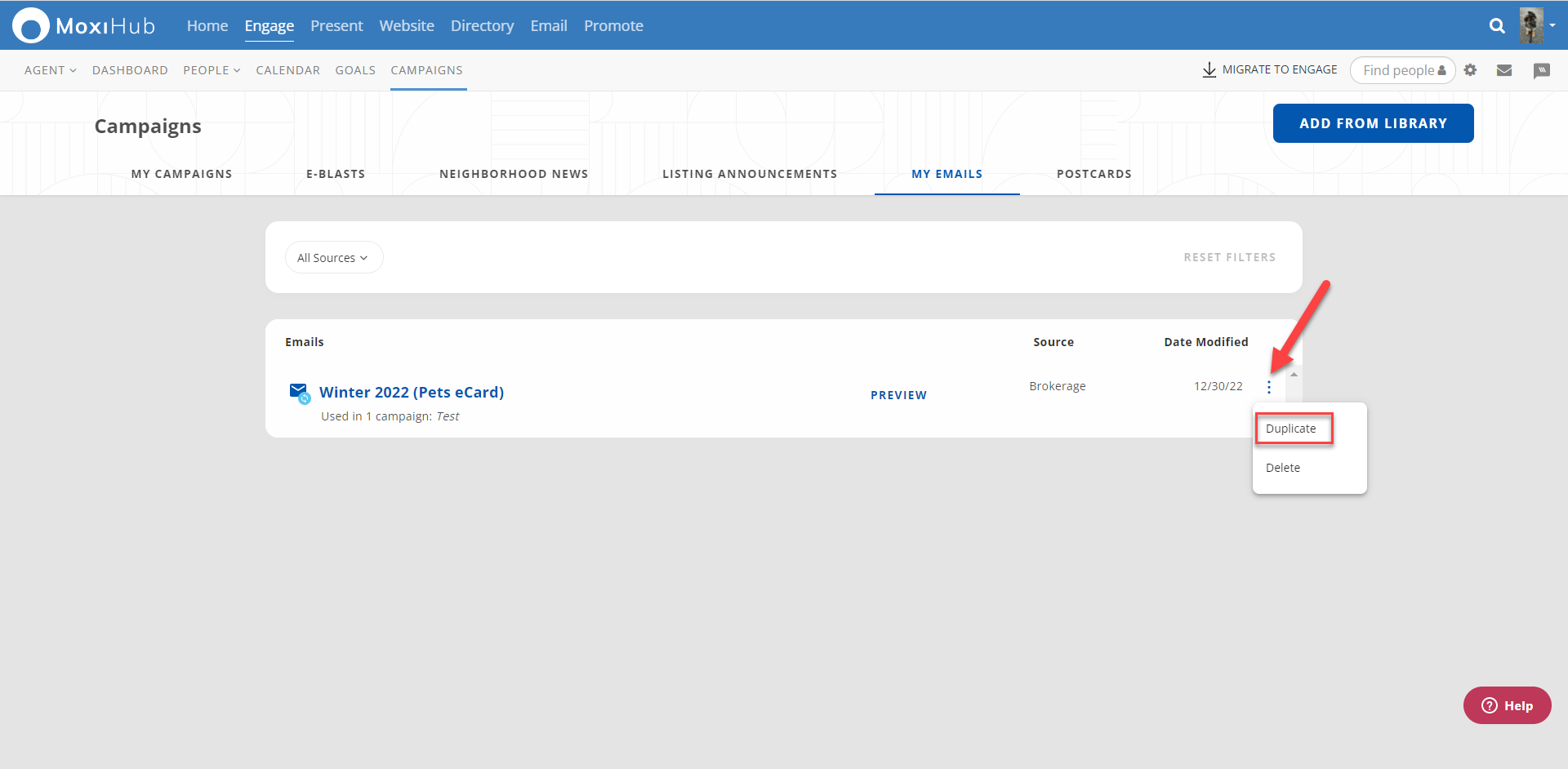 The email has been duplicated and is ready to use in a new e-blast.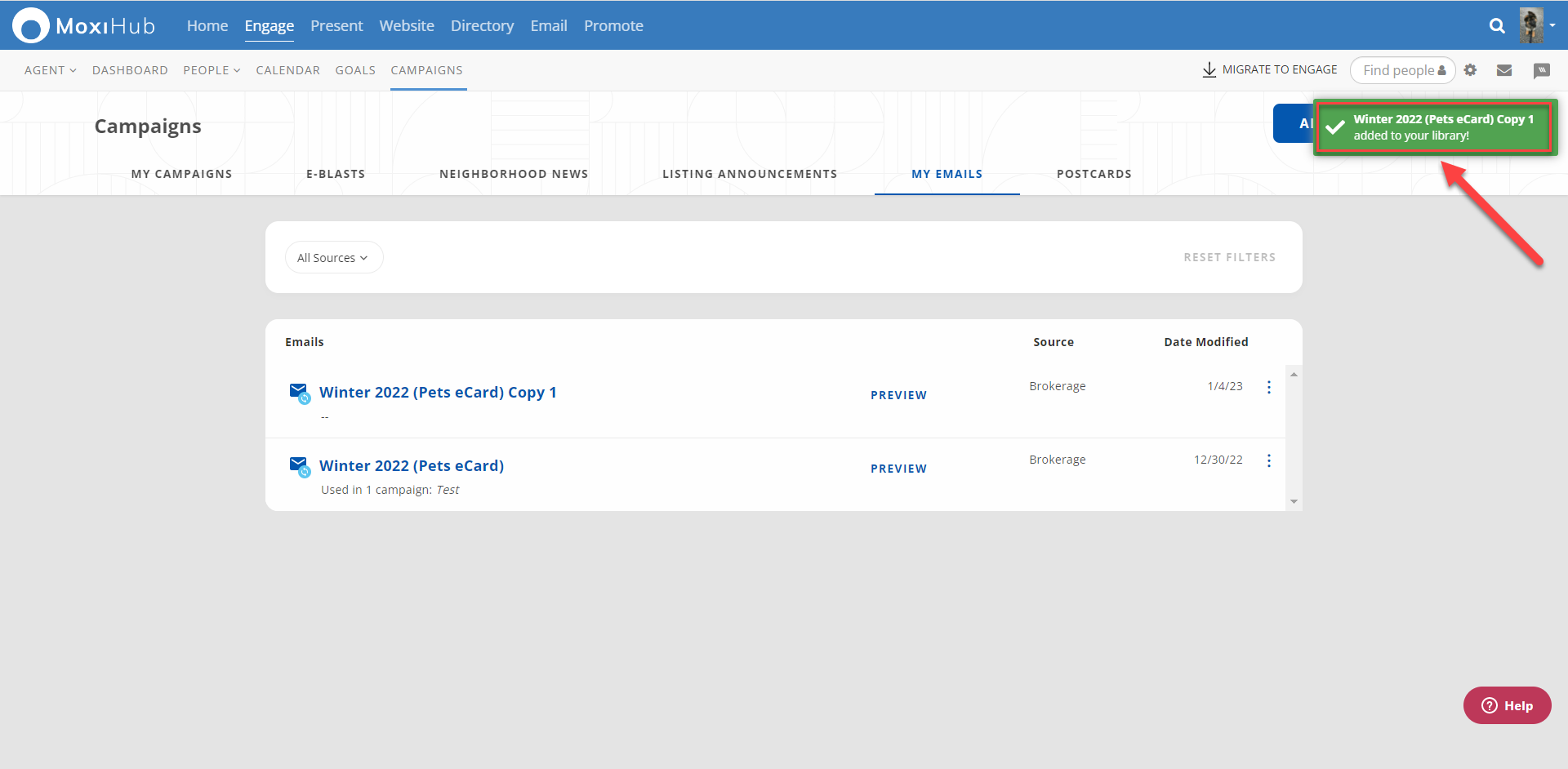 Now, you can follow the steps outlined in Set up a new E-Blast to complete the process.