If you are creating an email using the email builder in Engage, you cannot upload MP4 files. As a workaround, you can create a hyperlink to the video if it exists online as follows:
1. In Engage, navigate to "my emails" under the Campaigns tab.
2. Click on the email that you'd like to edit.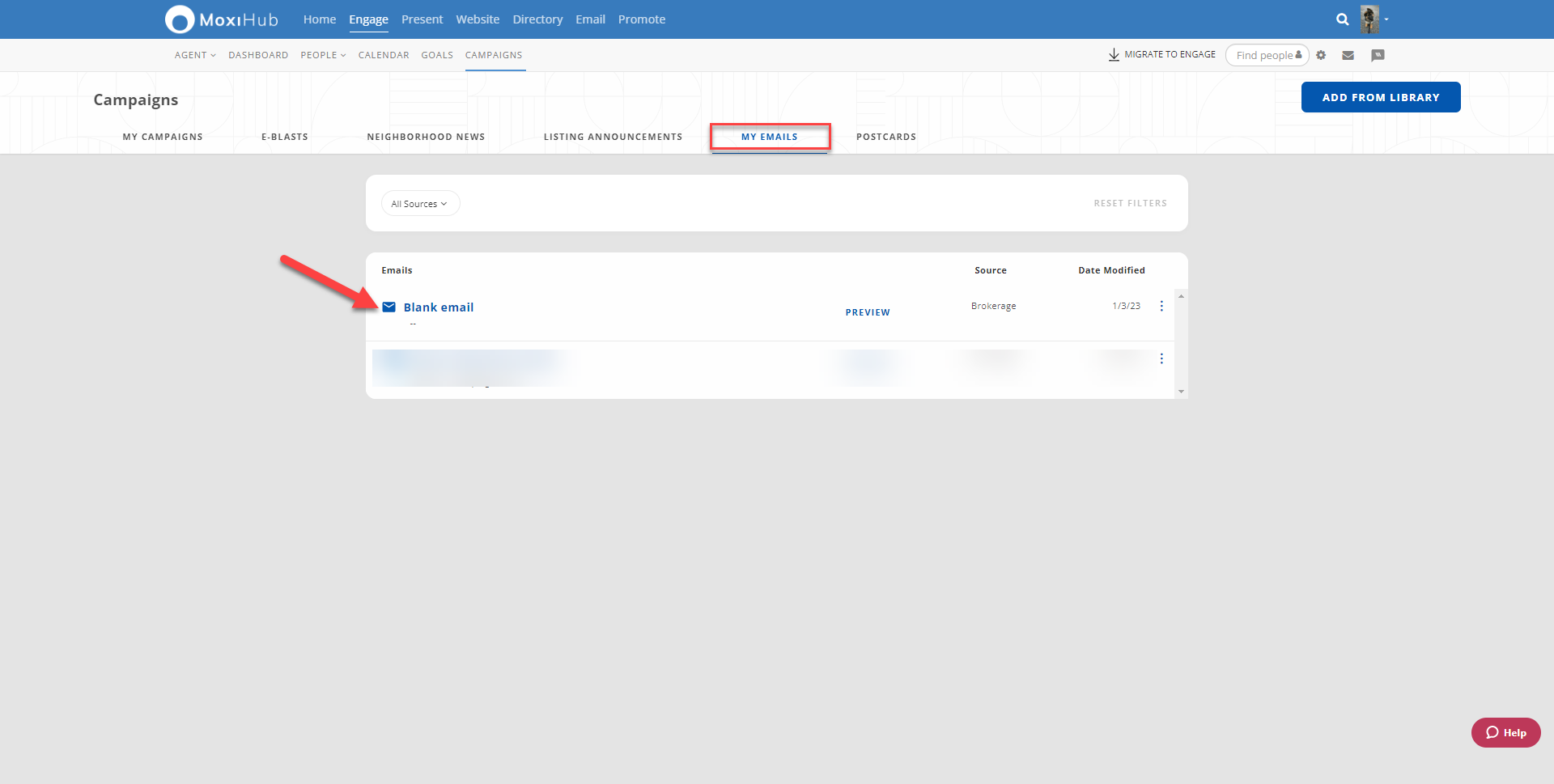 3. Click "edit email content" to access the email builder.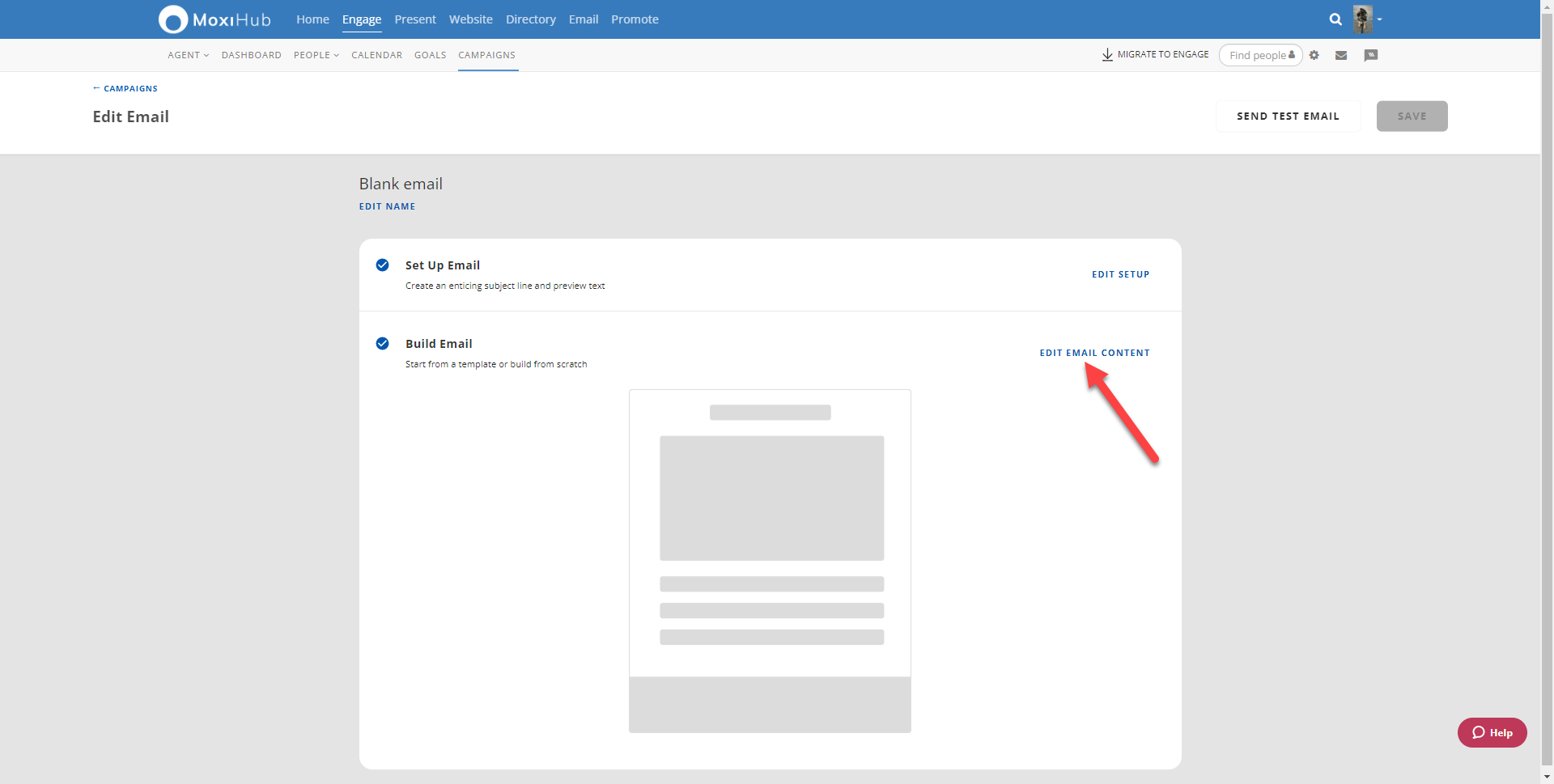 4. On the right-hand side, drag the text widget and drop it into the email.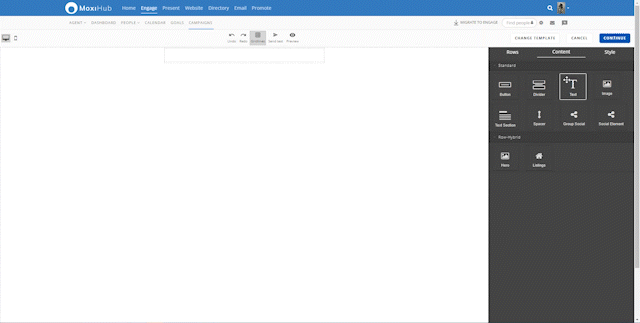 5. Click into the text box.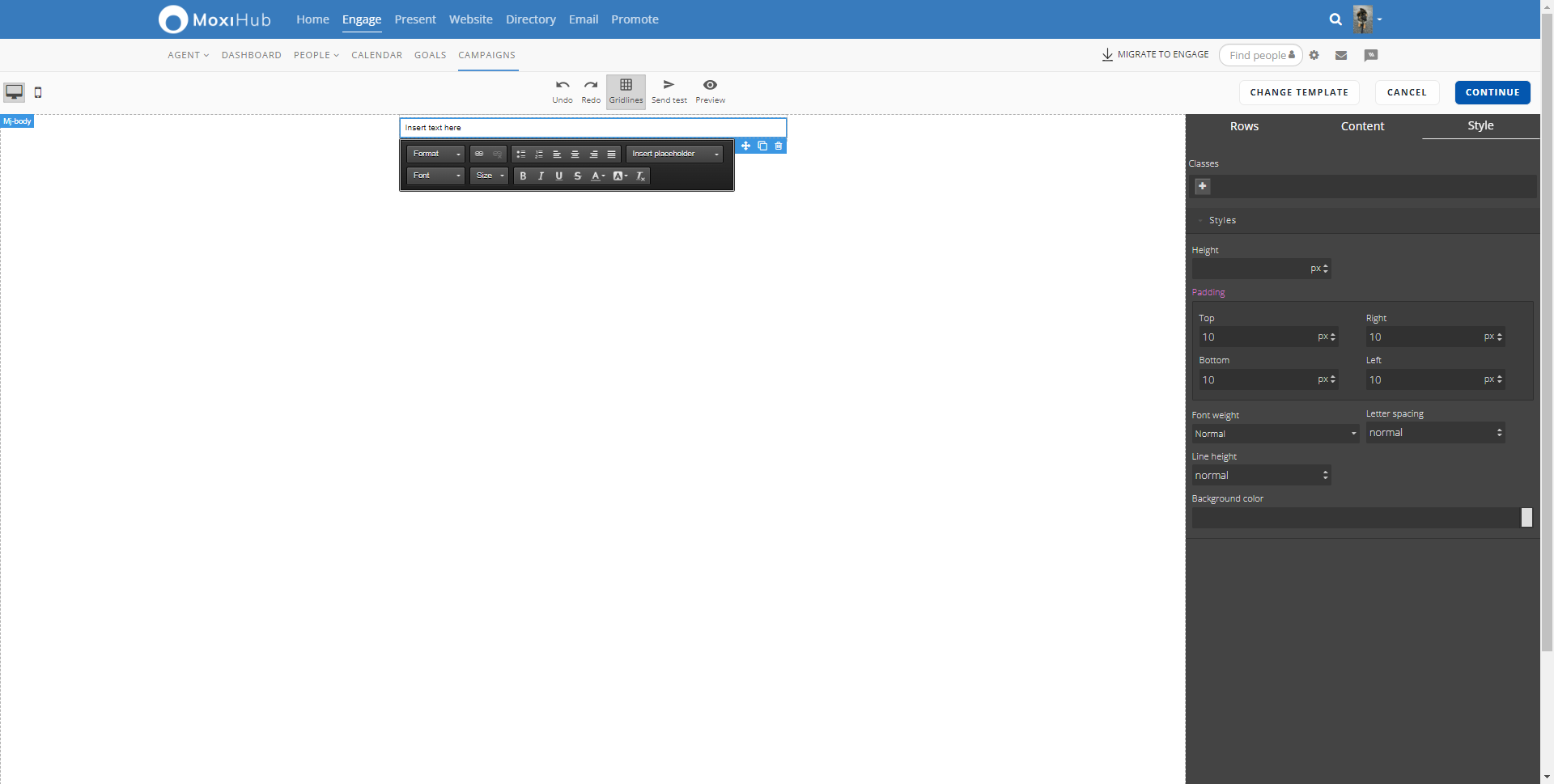 6. Replace "insert text here" with your desired text.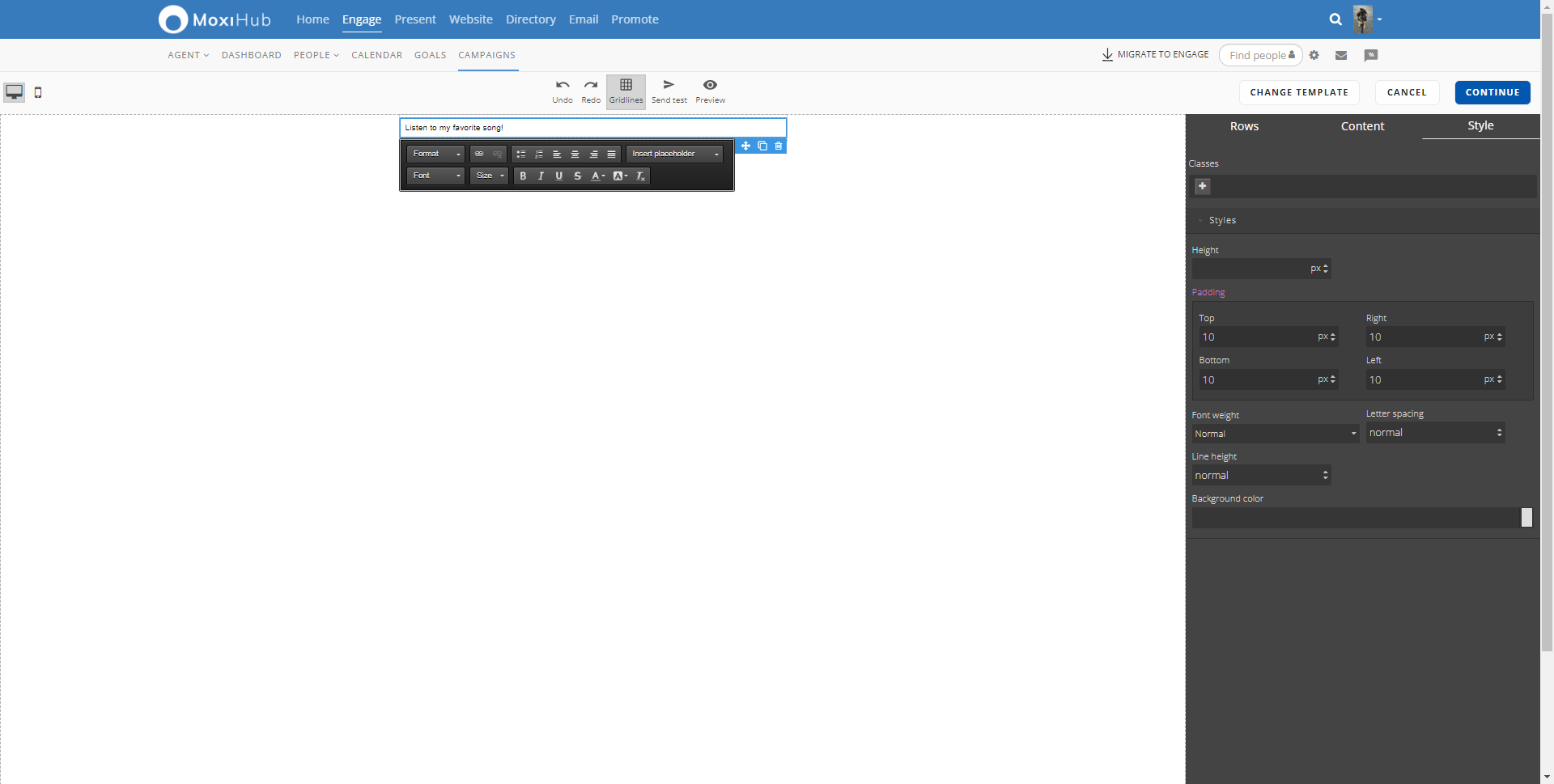 7. Highlight the text - then, an editor will appear beneath the text.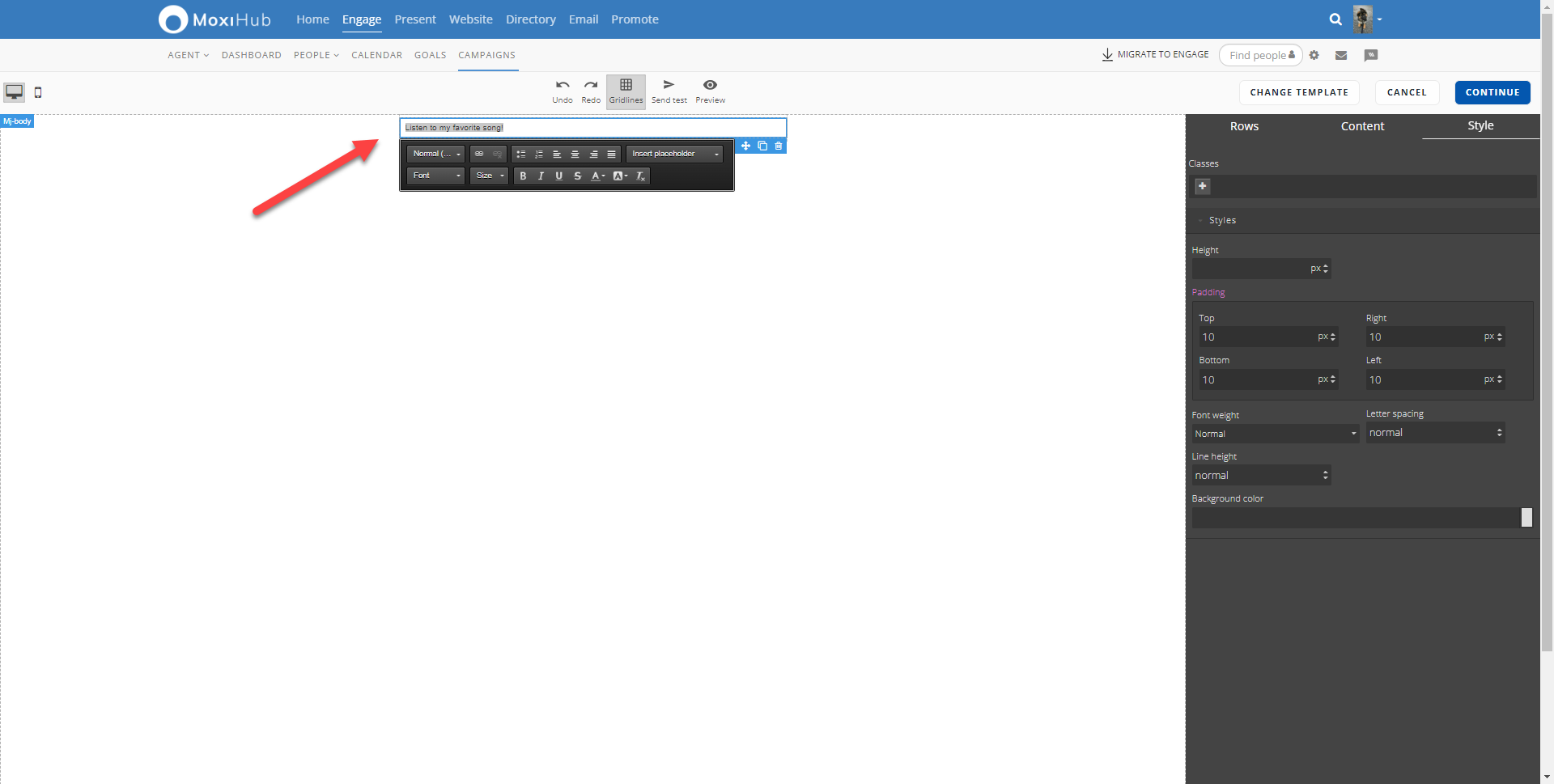 8. Click the hyperlink icon.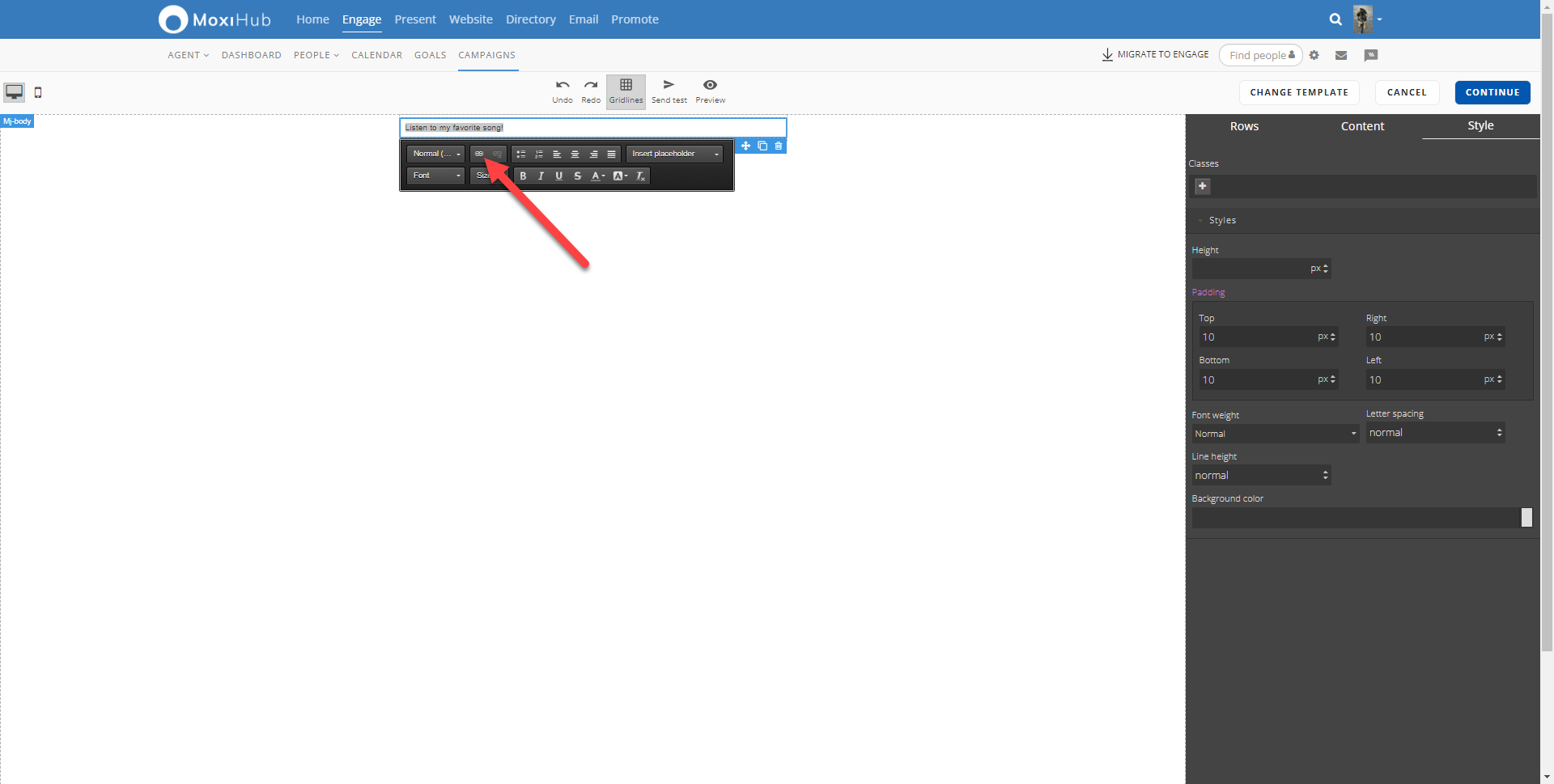 9. In the pop-up window, paste the URL to your video and click "ok".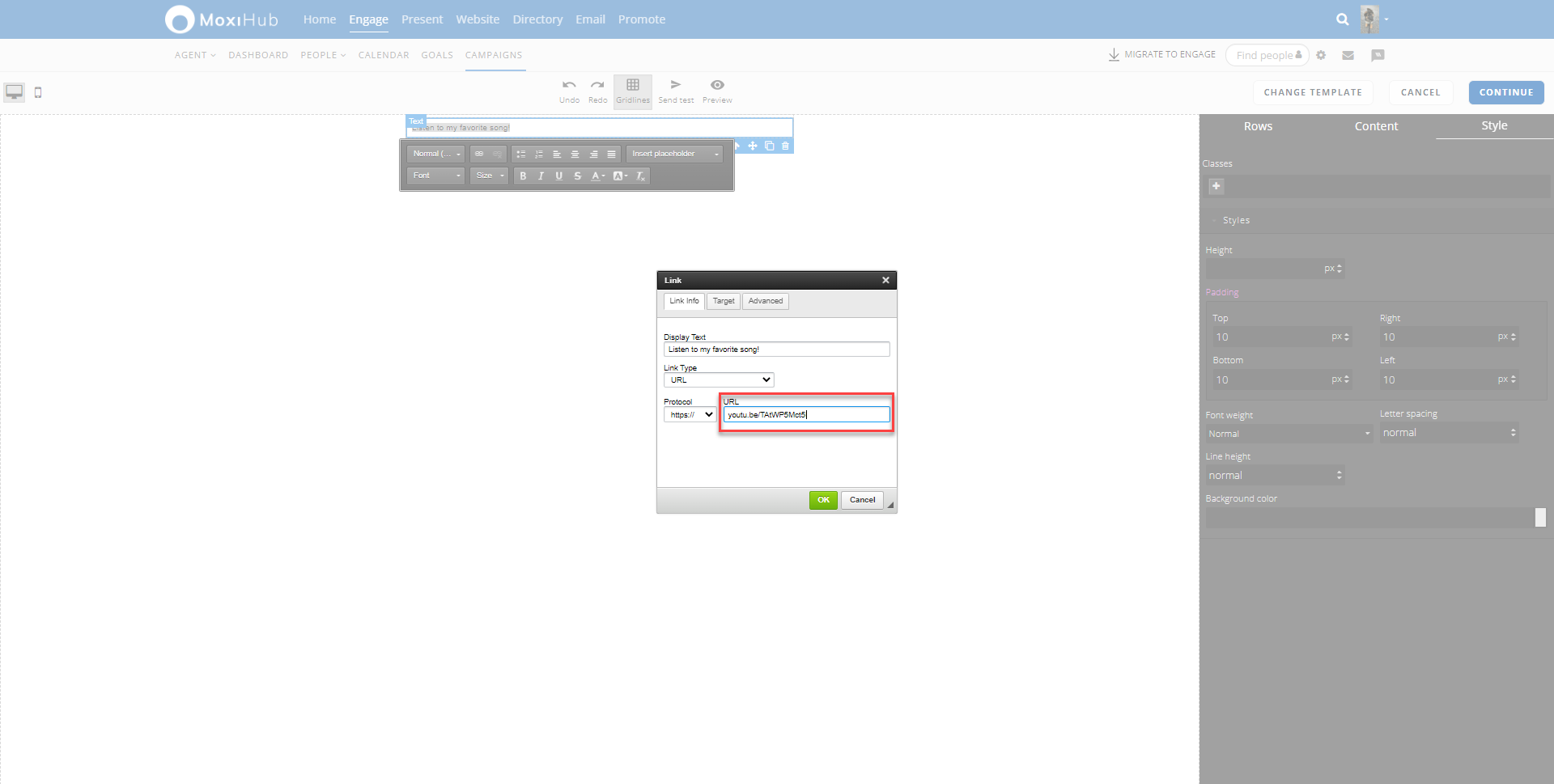 Once the text appears underlined and in blue/purple font, this indicates that the hyperlink was successful.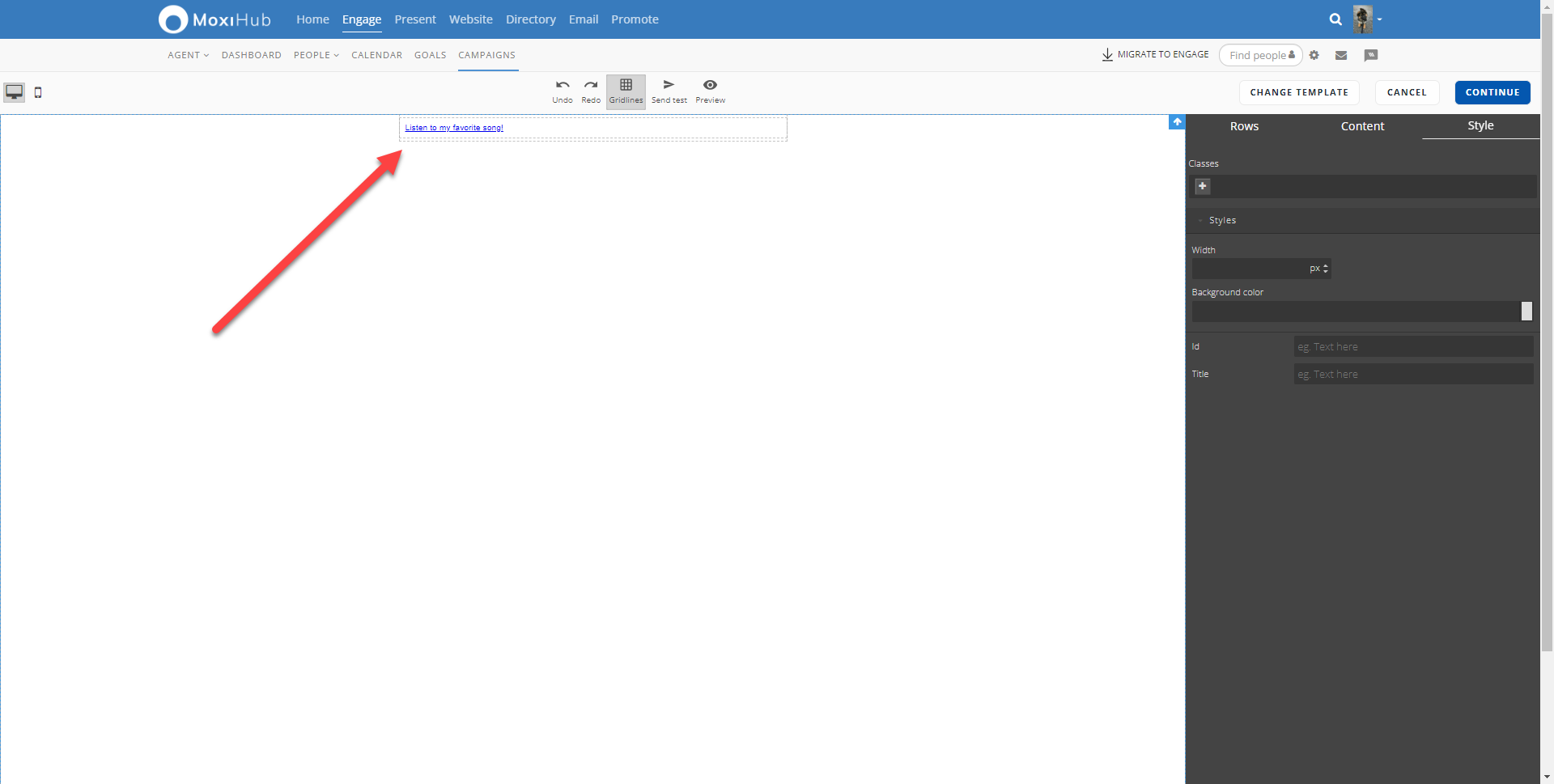 When your client receives the email in their inbox, they can click the hyperlink to be directed to your video.