If you can't create a project in Impress with a particular MLS number, this is because you will only be able to create projects with an MLS number if that property exists in the "listings" tab of your account (see below):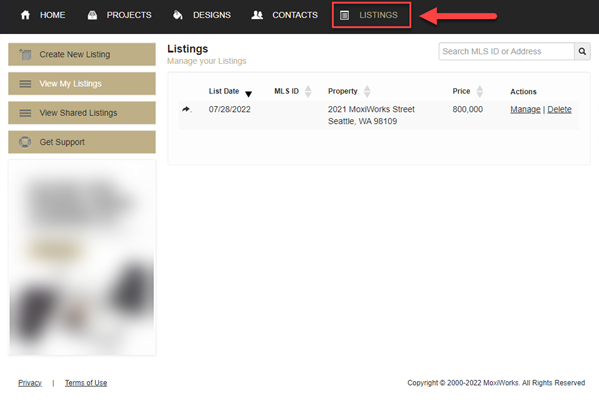 Create a project with an MLS number:
1. On the Impress homepage, select the marketing project that you'd like to create: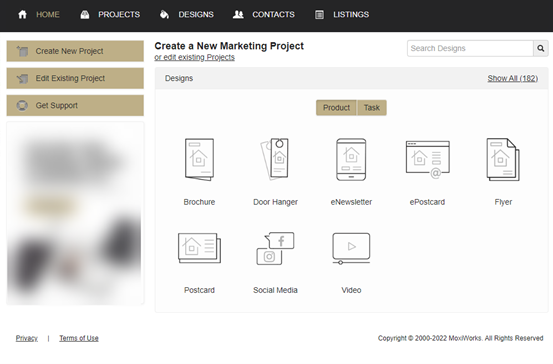 2. Then, select your preferred design from the design gallery: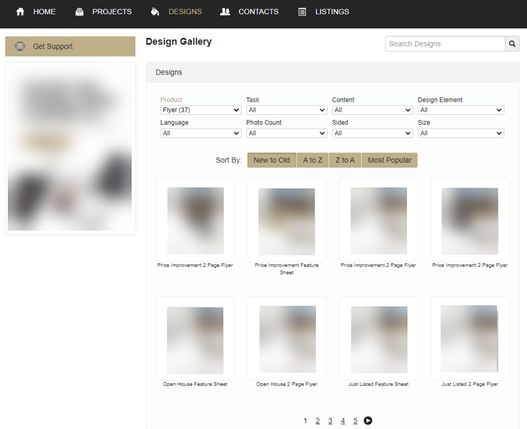 3. Next, click "select this design" to confirm your choice: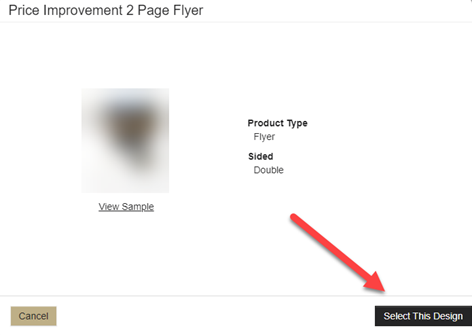 sear
4. Under "search MLS ID or Address", type in the address or MLS ID of a listing that resides in the "listings" section of your account.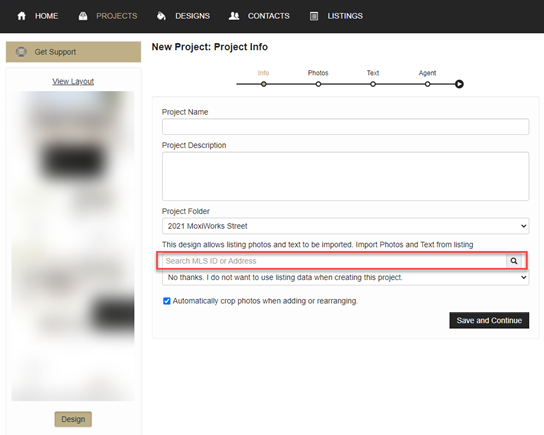 5. Click "save and continue"
If the MLS ID/address is not found, this means it does not reside in the "listings" section of your Impress account. If this is the case, follow the steps below to create a listing to use in a project.
Create a listing to use in a project:
1. In Impress, click "listings"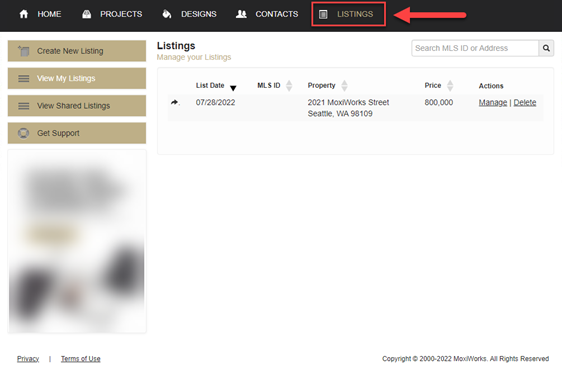 2. To create a new listing, click "create new listing"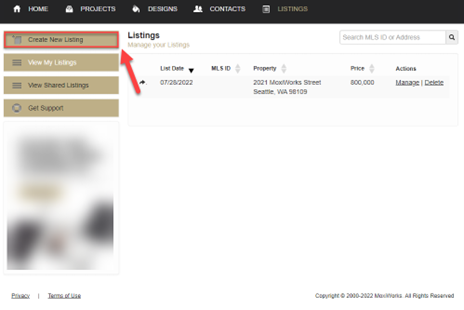 3. Then, fill out the fields below to complete your listing.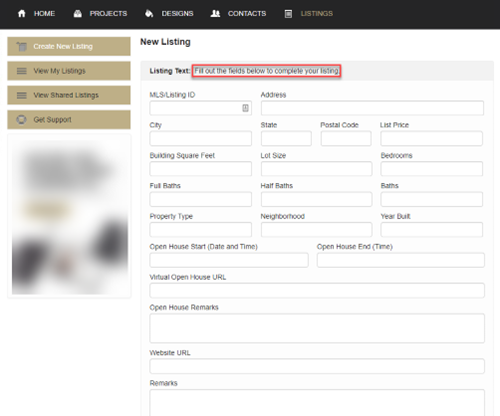 4. Finally, add photos to your listing and click "save" at the bottom of the page.