In MoxiWebsites, you can add reviews from Testimonial Tree to your agent profile on the brokage site.   This gives you an opportunity to provide information not only about yourself and your active and closed sales but highlight the positive reviews your prior clients have given to you across multiple rating and review platforms.  Right from that same page your potential clients can view your website and email you. 

Note: You can either have your Testimonial Tree or Zillow reviews display on your profile, not both.  Your choice of which review platform will be universal across your Moxi applications, including Present.
ENABLING TESTIMONIAL TREE REVIEWS ON YOUR BROKERAGE PROFILE 
Activate your Testimonial Tree account in Roster. Within Roster go to Agent Tools → Integrated Tools. Provide your email that is linked to your Testimonial Tree account. Press Save to accept the changes.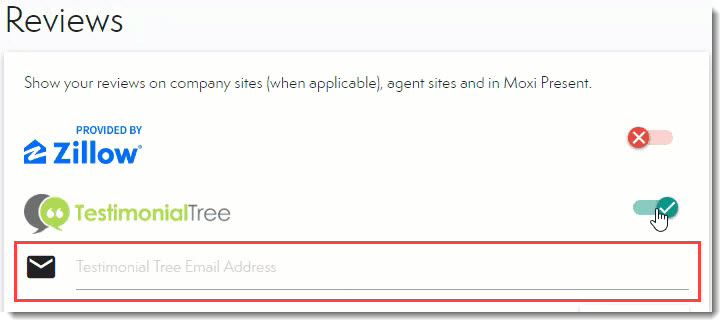 If you previously had Zillow reviews turned on, once you change to Testimonial Tree, your Zillow testimonials will disappear from your agent page on the brokerage website in MoxiWebsites.

Ensure that you have MoxiWorks enabled as one of your Marketing Sites within your Testimonial Tree settings.  On that site you should also be able to control which reviews appear on your MoxiWebsite.
When enabled, the agent card and agent profile found under what your brokerage has named the Agents and Offices category on the brokerage website will display your Testimonial Tree rating with a link to your Testimonial Tree account.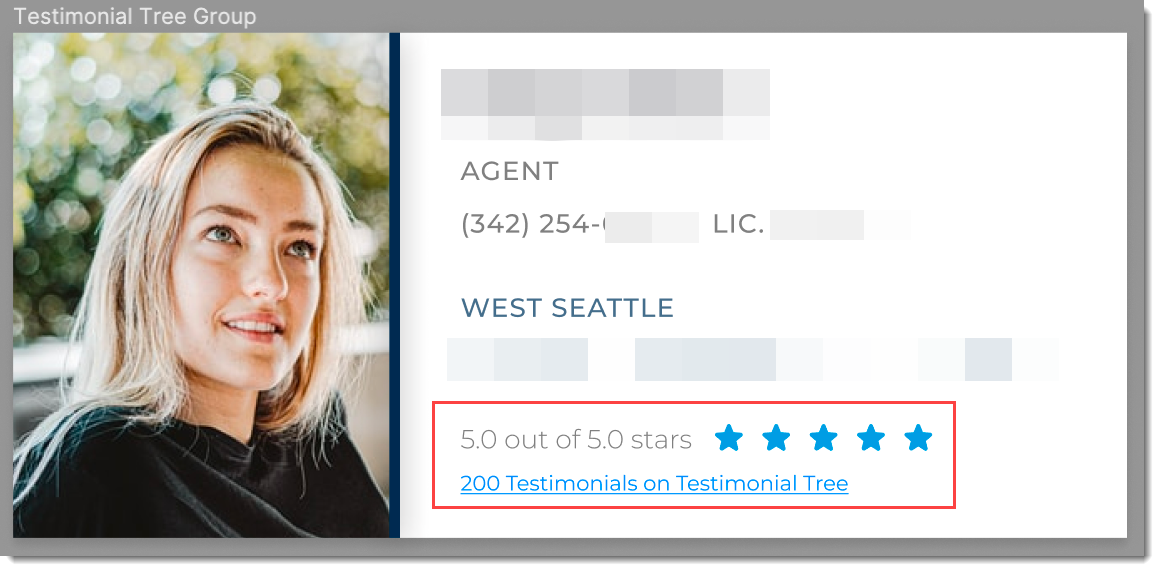 When viewing the agent profile on the brokerage site, your Testimonial Tree reviews will appear as well as provide a link to your Testimonial Tree account.