In order to add commercial listings to your office or agent website, you must be a member of a commercial MLS like CBA (WA State only) or LoopNet. You cannot display listings from MLS's without a membership. For specifics on CBA and LoopNet, please click here to jump to that section.
Most commercial MLS's provide something called an embed code or an iframe code to include in your site. If you're having any trouble finding this, please contact the Customer Service department of the MLS and ask for help. This is not something our support team can assist with.
Once you have the embed code, click in a content area, click the "text" button then paste your code and hit save.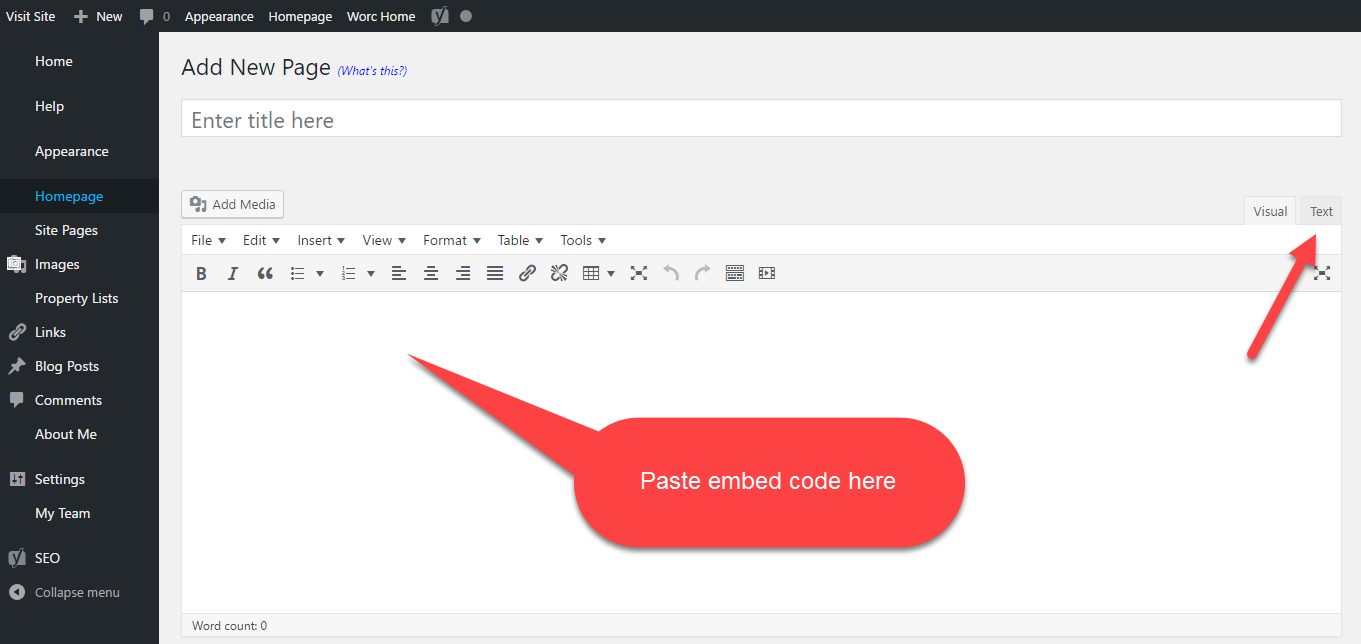 To learn about joining CBA call Member Services at 425-820-3348 or 1-800-275-2522. They can also direct you to additional resources on how to add commercial listings to your website.
LoopNet
Once your membership with LoopNet is established, you need to work with them to sign up for LoopLink.